A guru can help his students achieve knowledge and greatness, but he cannot change their destinies. The greatest example of this is the story of Ekalavya and his guru, Dronacharya, which appears in the Mahabharata. If a student is committed to his goal, he will surely achieve it. Students have to be determined in their effort to learn. If a guru fails in his duties, he will have to pay the price in some way or the other. Students have to surrender to the guru completely, which is an aspect of this parampara. Without surrendering to the guru, a student cannot achieve much in life. The student should become a hamdard or well-wisher of his guru. These views remain foundational to my teaching even today.
The Haafiz Ali Khan Memorial Trust recently held a unique musical baithak at Sarod Ghar, the museum of musical heritage in Gwalior, where four of my senior sarod shishyas performed one after the other. The evening started with a rabab recital by Daud Sadozai, who has been my disciple since the early eighties. He is a rabab maestro today, performing all over Europe and India. The rabab is a very popular instrument from central Asia and the sarod is a result of its modification. Following this, there were performances by Debojyoti Bose, Mukesh Sharma, Bishwajit Roy Chowdhury and Narendranath Dhar. I had requested all of them to play my compositions. These compositions have been made to preserve the ragas and I have given utmost importance to these compositions and their structures throughout my musical journey.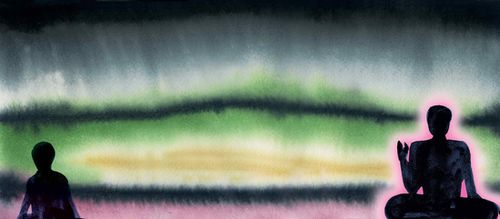 All these artistes are very successful and are taking forward the message of music with great depth and sincerity. I felt very happy to hear them all after so many years.
I look forward to returning to my residency at the University of New Mexico in Albuquerque, United States. The university's music department aims to provide musical education of the highest quality and to make a substantial contribution to the cultural life of the region and the world by reinforcing the integral value of music to society. The university has a dynamic artiste faculty and a well-balanced programme in the disciplines of performance, music education, theory and composition, jazz studies and musicology. I have taught there on numerous occasions and have also presented some students on stage post the residency. Like most of my residencies, this, too, remains open to students of western classical music and to students who are not initiated into Indian music. I look at Indian classical music as a way of life.
I was so sad to hear about the Brussels attacks. On March 22, three suicide bombers targeted busy locations in the Belgian capital, including the airport and a metro station. The bombings resulted in the death of 32 innocent people and the three suicide bombers. Terrorism can't achieve anything. In fact, it gives us more strength to stand together and fight against it. My prayers for the victims and their families.