I am very happy with the achievements of the present generation of classical musicians. Whether they belong to a family of classical musicians or not, they are brilliant, highly talented and successful. It is my appeal to the government of India and all state governments that, like sportsmen and film stars, classical musicians must also be given honours and awards while they are performing and are at the peak of their powers. We have outstanding young artists who should all be encouraged and honoured at the right age and time.
Many great filmmakers like Gulzar saheb, Shyam Benegal and Satyajit Ray made documentary films on the life of many artists including Balasaraswati, Bhimsen Joshi, Bade Ghulam Ali Khan and Hariprasad Chaurasia. The Films Division has made a great contribution to preserving or rather immortalising artists through the medium of documentaries. Government organisations like Indian Council for Cultural Relations, Sangeet Natak Akademi, Bharat Bhavan, Prayag Sangeet Samiti, All India Radio and Doordarshan have film footage and rare photographs of classical musicians and dancers.
There was always a great connection between Indian classical musicians and the Indian film industry—an aspect championed in the western world, too. Legendary music directors O.P. Nayyar and Naushad Ali and actors Dilip Kumar and Amitabh Bachchan always had great love and respect for classical music and musicians. M.S. Subbulakshmi, the famous singing diva of south India, and ghazal queen Begum Akhtar acted in films. Iconic singers like Ustad Bade Ghulam Ali Khan, Ustad Amir Khan Saheb, Bhimsen Joshi and Pandit D.V. Paluskar, too, sang in films like Mughal-e-Azam, Baiju Bawra and Jhanak Jhanak Payal Baaje. More recently, vocalist Rashid Khan has sung for reputable production houses.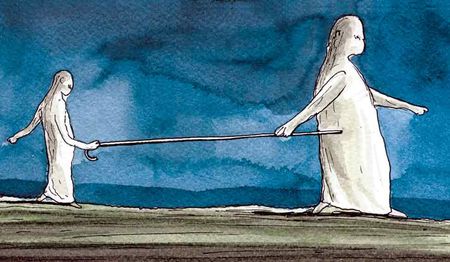 There were many artists who could balance two professions quite brilliantly. Down south, many artists managed working in a bank or as chartered accountants, doctors or lawyers. They are all highly committed, dedicated and brilliant musicians. Some legendary film personalities took to politics, the most successful among them being M.G. Ramachandran, N.T. Rama Rao, DMK patriarch M. Karunanidhi and the present chief minister of Tamil Nadu, J. Jayalalithaa.
Many eminent photographers like Dhiraj Chawda, Avinash Pasricha, Gautam Rajadhyaksha, the phenomenal Raghu Rai, the aesthetic Taiyeb Badshah, Viren Desai, O.P. Sharma and Sateesh Paknikar have immortalised classical music and dance performances. Their names are synonymous with capturing the rare moods of artists on stage—a phenomenon that cannot be recreated.
Boxing legend Muhammad Ali was an artist in the ring. He was a man who inspired us with his courage and conviction. May his soul rest in peace!