Creative people and artists are the ones who have to 'wait' the most during elections across the world, as the pace of cultural activities slows down. A few days before the recent assembly elections results were announced, I met CPI(M) stalwart V.S. Achuthanandan, 92, at the Thiruvananthapuram airport lounge. It was an honour spending some time with the former Kerala chief minister.
During that meeting, I came to know his son—Arun Kumar V.A. (PhD/MCA/MBL/LLB/DCL)—is not a politician. From my childhood, I have seen that politics has become a big 'profession' in India. There is nothing wrong in that. History says lawyers' children become lawyers, doctors' children become doctors and musicians' children become musicians. But our freedom fighters, including Mahatma Gandhi, had a selfless mission. Their dedication and commitment was solely to the people.
The most victorious in the elections are the two gracious ladies: Mamata Banerjee and J. Jayalalithaa. One is a legendary actor and the other is fond of Rabindra sangeet and films. And I have had the honour of meeting both on different occasions.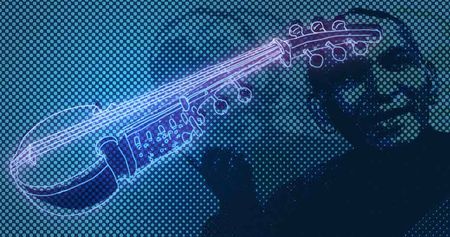 In Assam, there is a historic change. A new face—Sarbananda Sonowal of the BJP—has emerged overthrowing the 15-year-old Congress government. Being a son-in-law of Assam, I am quite concerned about the future of the state, especially art and culture. The northeast has been suffering for long. I hope the people of Assam receive what they expect from the new BJP-led government. I wish creative people have their freedom of expression and achieve what they desire and deserve.
Indian classical music has had a spiritual and scientific development and growth, right from the Vedic times. The tradition of classical music dates back to the Samaveda period. The Vedic chants were the earliest version of classical music.
Interestingly, the effect of the 12 notes on our body, mind and soul are scientific. If we sing out the notes with concentration, the human body receives its positive vibrations. In fact, the positive effect transcends even on plants and animals.
I felt such positive vibrations as I recently presented the S.L. Puram Sadanandan award, given by the Kerala Sangeetha Nataka Akademi, to 106 artistes who excelled in music and theatre.
I am often asked about my thoughts on performing with artistes from the south Indian system of classical music. I have, indeed, had some memorable collaborations. Over the years, I have had the honour of collaborating with the finest artistes from south India, such as Lalgudi Jayaraman, Emani Sankara Sastry, M.S. Gopalakrishnan, T.N. Krishnan, V. Doreswamy Iyengar, Umayalpuram K. Sivaraman, M. Balamuralikrishna and, more recently, L. Subramaniam.
Talking of Subramaniam, I recall another south Indian violinist who holds a great place in my heart—A. Kanyakumari. Once, in the mid-1980s, I was so impressed with her performance as accompanist to M.L. Vasanthakumari that I presented her a shawl I had received that evening.
Such doyens reinforce my belief that music knows no barriers of region, religion or language. More musicians must actively work towards bringing all zones of music closer in this great musical country of ours.
That reminds me the recent death of the great vocalist Padma Shri Ustad Ghulam Sadiq Khan. I recall learning a few compositions from his father, Ghulam Jaffer Khan Saheb of Kanpur. Ustad Sadiq Khan was a senior lecturer in the faculty of music at University of Delhi. May his soul rest in peace.