It was a great blessing to have witnessed the divine tranquillity of the Dalai Lama. My sons, Amaan and Ayaan, and I were honoured to perform at his 80th birthday celebrations in Delhi on January 4.
As His Holiness says, "Happiness is not something readymade. It comes from your own actions." We are, indeed, what our actions are.
While wishing for a year full of happiness and prosperity, I note that January was soaked in the festive spirit, with the beautiful celebrations of Lohri, Sankranti and Pongal across India.
I recently revisited IIT Madras after many years for Saarang, which is one of the largest campus cultural festivals in south India. What made this year's edition more special was that it was a fund-raiser to reclaim the spirit of Chennai after the floods.
When I perform for students, my message always is how Indian classical music is a way of life for me and that it is still relevant to the modern world. There is room for music beyond technical brilliance and firework mastery. There is a world of punctuation in music. Appeal, aesthetics and poise are all musical terms for me. A way of life, indeed.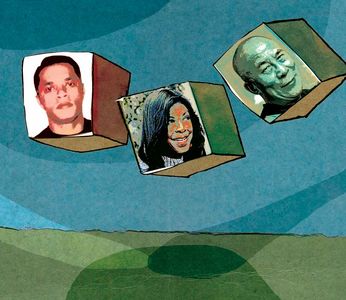 Each musical note is connected to this most important part of our minds. A wonderful mystery of Indian classical music is the fact that one can spend a lifetime trying to attain perfection, and still feel that one has only touched a mere drop of an ocean.
In the journey of searching and discovering, the learning never stops. Its understanding keeps changing. This is true sadhana. Some of the greatest sadhaks in Indian classical music were Swami Haridas, Thyagaraja Swami, Muttuswami Dikshitar, Shyama Shastri, Purandara Dasa, Swati Thirunal, Baiju Bawra and Miyan Tansen (from whom my family gets its musical lineage). They laid the solid foundation of the art in India.
I am happy to see that the kathak exponent Uma Sharma has been organising the annual Swami Haridas Tansen Sangeet Nritya Mahotsava in Delhi. I was pleasantly surprised to see the warmth this festival has received, especially this year at the Shankar Lal Auditorium at Modern School, Barakhamba Road. This was a mecca for concerts through the sixties and seventies in Delhi.
I recently performed at the beautiful Sabarmati Riverfront for Gujarat Tourism during this year's International Kite Festival. I have such beautiful memories of concerts in Gujarat, especially in cities such as Surat and Navsari. It is wonderful to see the magical development of this state.
Another joyful occasion was joining Amitabh Bachchan to be part of a clean-up campaign, organised by NDTV, as part of Swachh Bharat Abhiyan. I commented that such a campaign should have begun 50 years ago.
This 'cleanathon' aims to get people to pledge their time to join clean-up drives across India, through the year. My performance was a gesture to get people to embrace hygienic habits.
Amid the happy beginning to 2016, my deepest condolences to the family of American artist Natalie Cole, who died on New Year's eve. She was an incredible talent who won nine Grammys for her amazing songs that touched on multiple genres such as pop, R&B and jazz. I had attended one of her concerts at Chautauqua in the US many years ago, and it was so remarkable. May her soul rest in peace.
Prayers for peace and harmony in the world, especially in memory of Lt Col Niranjan Kumar, who died in the unfortunate Pathankot attack.
We lost several innocent lives, and my heart goes out to them. I also salute our country's heroes who handled the operation. I pray that the departed souls rest in peace.