I had the pleasure of performing twice for The Center for India Studies at Stony Brook University. Both were at New York's monumental Carnegie Hall, in 2000 and 2006. The centre's mission is to promote a better appreciation of Indian thought, culture, civilisation and contemporary issues. It has enriched the cultural scene on Long Island and in the New York metropolitan area by showcasing a cornucopia of Indian performance arts.
The centre recently received a generous endowment from Dr Nirmal Mattoo and Augustina Mattoo, and was renamed Bishembarnath Mattoo and Sheela Mattoo Center for India Studies, in memory of Nirmal's parents.
Nirmal was chairman of the board of trustees of the Association of Indians in America. He is co-editor of the reference volume, Ananya: A Portrait of India, and has been featured in a PBS documentary, Asian Indians in America. Ananya was released during the golden jubilee celebrations of India's independence. He has been honoured by many organisations, including the Boy Scouts of America, the Association for the Visually Handicapped, American Association of Indian Social Workers and the Association of Indians in America.
A few years ago, I was very honoured to perform for the twentieth anniversary of Apollo Hospital, Chennai. Apollo Hospital has today become a symbol of commitment, trust and sincerity. It has changed the lives of many people all over the world. I would like to congratulate all the doctors, nurses and support staff, and Dr Prathap C. Reddy and his family for making Apollo what it is today.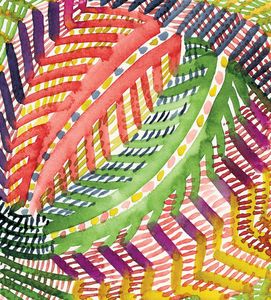 My musical tribute, Raga of Life, symbolises dreams, happiness and caring, all of which are inseparable from Apollo. I had specially composed the tribute for the organisation. I have always been aware of the technical limitations of the sarod, and have been consciously and constantly trying to overcome these. It has been a constant challenge for me to portray the fluidity and virtuosity of vocal music through my instrument.
More music festivals are held today, and audiences have grown larger. This points to the fact that those who have cared to involve themselves in music have been amply rewarded. Young people often tell me that they 'understand' film and pop music, while they find classical music difficult to follow. Perhaps it is simpler to follow words than notes, but getting initiated always takes time.
Listening itself constitutes a major part of learning classical music. Gurgaon has many cultural organisations, and I am very happy to know that the Aravali Centre for Art and Culture is holding very fine cultural events. What makes its efforts even more special is that it gives respect to an art form by making each show ticketed. I would like to congratulate all patrons and friends of the centre. I hope that in the years to come, this centre flourishes and becomes a very important part of Gurgaon's cultural calendar.
It gives me immense joy to write about my disciples, Deb Shankar and Jyoti Shankar, popularly known as the 'Violin Brothers'. Both brothers are among the most talented violinists I have heard. Since Indian classical music is an oral tradition, very seldom can one hear compositions and improvisations in a very western classical manner. However, because of their training at London's Trinity College, they have been able to harmonise and beautify compositions in a very remarkable way. My own compositions have been given a new dimension and they sound simply marvellous. It also feels very reassuring that these compositions of mine are now written down and preserved. I feel very proud to have them as my disciples and wish them all the very best in a career that is already extraordinary.