"Mid pleasures and palaces though we may roam, Be it ever so humble, there's no place like home..."
In 1822, American actor and playwright John Howard Payne penned a poem Home! Sweet Home, which was set to tune by Sir Henry Rowley Bishop in his play Clari, the maid of Milan. It was a runaway hit. Payne never got the royalties he so richly deserved, but his words continue to pull at one's heartstrings, especially those away from home.
"...An exile from home, splendor dazzles in vain; Oh, give me my lowly thatched cottage again! The birds singing gayly, that come at my call— Give me them—and the peace of mind, dearer than all!..."
A little less than two centuries later, the song has made a comeback of sorts, if I may say so, in the form of a hashtag—#NoPlaceLikeHome! National Aeronautics and Space Administration (NASA), which earns its stripes by looking 'away' from the earth rather than 'inwards', came up with this innovative idea to mark the Earth Day on April 22. It has invited people across the globe to share pictures and videos of their favourite place on earth—a hilltop or a street or a shop, you click it—on any social media and tag it with #NoPlaceLikeHome. NASA, too, will be sharing pictures of our lovely planet captured by its satellites, research aircraft and scientists.
The space organisation, by its own admission, has discovered more than 1,800 planets outside our solar system but is yet to find one that matches the "complexity" of our home. And that is what makes our planet so special. NASA's aim: "To get the public involved in highlighting the great diversity of the places, landscapes and ecosystems of our home planet." That is, to reach every nook and cranny of the earth through the lens of a common man. The best posts for #NoPlaceLikeHome will be compiled to make a video.
Last year for Earth Day, #GlobalSelfie was the buzzword, where people were asked to tell NASA where they were on the earth by clicking a selfie at the place. The individual pictures, 36,422 in all, were then used to form a mosaic image of the planet as seen from space.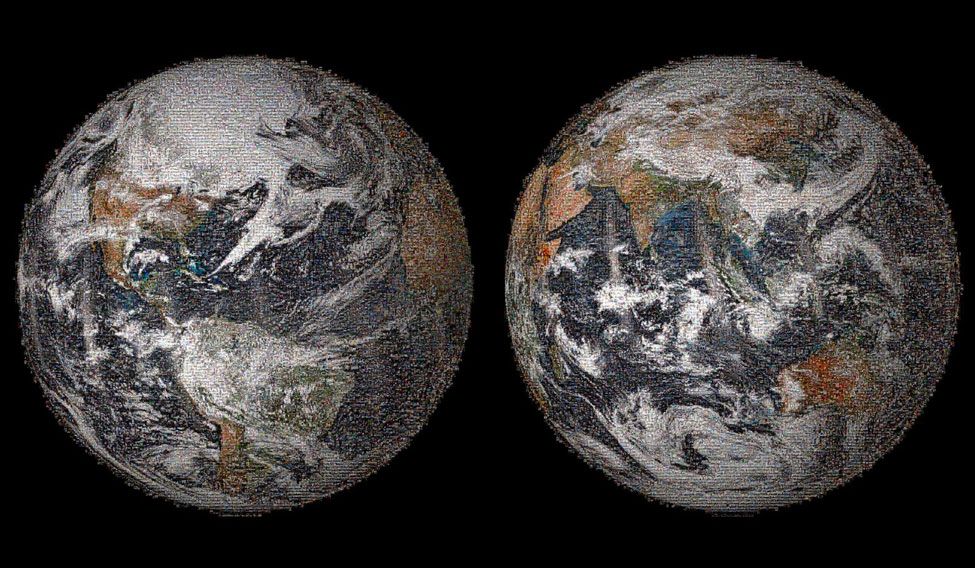 So, what are you waiting for? Get clicking and share away! As Payne wrote:
"...Home, home, sweet, sweet, home! There's no place like home, oh, there's no place like home!"
JustSaying: April 22 is also the day Vladimir Ilyich Lenin was born. Vladimir, in Russian, means 'lord of the earth'. So, is the Earth Day "more red than green"?