Length: 4,585mm

Width: 1,890mm

Height: 1,785mm

Fuel tank capacity: 70 litres

Turning circle radius: 5.6m
Remember how Mahindra's XUV500 caught the fancy of so many across India, thanks to its cheetah-inspired advertising? It was seen as agile, manly and exuding oodles of appeal. It was so popular that there was a six-month waiting period after you booked it. Well, recently Mahindra launched the New Age XUV500, a refreshed avatar of its former self; and on one lovely, sunny morning, we drove it to Pune and back via the Expressway and were mighty impressed with its capabilities.
The first thing you notice in the new model is a smoother bonnet, which greatly adds to the vehicle's appeal. Besides, it has a new grille, improved headlights and Z-shaped LED guide lights. There are also puddle lamps on the outside rear-view mirror—very thoughtful.
As you step inside using its keyless entry, the fresh black and beige interiors look inviting; the interior plastics look more refined and the seats also offer plenty of lumbar support and a good driving position. In the second row, too, there is plenty of space. Once you have settled down in the six-way adjustable power driver's seat and pressed the start button, you notice the cool blue backlighting that has replaced the earlier red lighting. This is much easier on the eye.
The same 2.2 litre, mHawk 140 diesel engine does duty on the New Age XUV500 and, according to the Automotive Research Association of India figures, gives 16kmpl. The previous model gave 15.1kmpl. The 2179cc engine is mated to a six-speed synchromesh gearbox that gives a max power of 140bhp @3,750rpm and 330Nm of torque @1,600-2,800rpm.
The gearshift did an impeccable job within the city limits, when we were driving at lower speeds, in lower gears. On the Expressway, it was fine, except when we had to slot the gearshift into the fifth and sixth gear, which was slightly notchy. Once in the sixth gear, everything was just flying past us; there was some amount of body roll but the ride quality has definitely improved a great deal. Also impressive was the SUV's 5.6m turning circle radius, which allowed me to make an effortless U-turn on a crowded, narrow street inside Pune, without holding up any traffic behind me.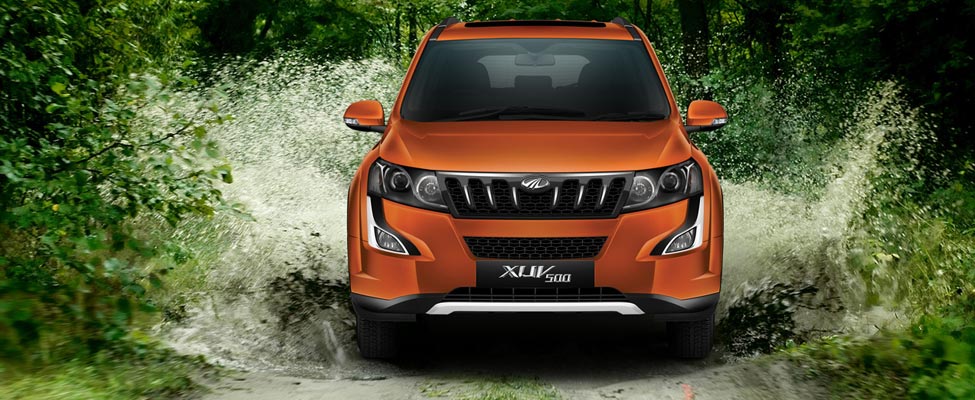 Starting at Rs11.21 lakh (ex-showroom, Delhi) for its base model, and going up to Rs14.99 lakh for the top-end variant, the New Age XUV500 is a good choice, considering its revamped styling, reworked interiors as well as better drivability.