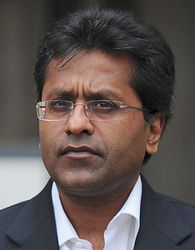 Once again, the world of cricket is on the cusp of change. But this shift is not easy to achieve, because there is resistance to change.
Let us look at Indian cricket. The Supreme Court asked the Board of Control for Cricket in India to implement a set of well-intentioned proposals; yet there are those who want to block it. There is no reason why these changes cannot be brought about. After all, we keep talking about being world leaders in cricket, both on and off the field. But we still want to be stuck in a time warp when it comes to matters off the field.
The resistance to change has a simple reason: it shakes the comfort zone of quite a few who have built fiefdoms across the country in the name of promoting cricket. The rot in Indian cricket runs deep and wide. State associations are in a right royal mess, especially those indicted by audit major Deloitte, appointed by former BCCI president Shashank Manohar.
The reforms in the BCCI are just a precursor to the changes that we should seek in state bodies. Some of the state associations are so poorly managed that the funds given to them by the BCCI just disappear without a trace. Look at reports of allegations of corruption in state associations across the country, and you realise that the malaise is spreading. Delhi, Hyderabad, Goa, Jammu and Kashmir… the list is endless. How many state associations can be run remotely by the BCCI and judges? Now is the time to rein in these associations.
The Lodha committee's reforms give me hope because it strikes at the heart of power-brokers in Indian cricket. They have assiduously built personal empires, not allowing a second line of officials to be brought into the system. We need to shake these feudal structures.
Those in the system, however, will never let that happen. Hence they oppose the reforms at every level. It is sad to see that the government, too, has stepped in, realising that their favourites might be dislodged.
If we want to be considered more than just cricket's economic powerhouse, we have to act now. In the past 10 years, we have not had one activity or one major product that serves the fans. The Indian Premier League (IPL), launched in 2007, was the last of its kind. Since then we have done nothing to add on to it. That is because the power-brokers are cut off from reality, their sole focus being on retaining power.
Spectator facilities are pathetic. The grounds are not maintained throughout the year. There is a complete lack of focus on the things that matter: cricket and fans. This total absence of accountability needs to be arrested now.
Something similar is on display at the ICC level. Some countries are getting away with being less economically viable than the others. Hence, the proposals put together by ICC chairman Shashank Manohar should be a good starting point to discuss, debate and deliberate.
It is not appropriate that Zimbabwe and the West Indies get the same share of ICC revenues as Australia does. Zimbabwe needs to justify the receipt of millions of dollars, whereas the West Indies has to commit to playing their best eleven at all times.
Cricket's biggest bane, be it in India and or at the global stage, is the lack of focus on the people that matter. Power brokers at all levels are eating into the sport, and that impedes its growth.
In my estimate, cricket has achieved just 20 per cent of its potential in India and just about 15 per cent at the global stage. Until we correct this imbalance, we will continue to wrestle with issues that should have been sorted out 20 years ago.
Modi is former chairman and commissioner of IPL.