India is an idea that is 70 years old. An idea that was founded around the principles of democracy encompassing a single, unified country. We tend to forget that prior to that, for thousands of years the subcontinent was fragmented, with hundreds of small and large kingdoms ruled by families. After independence, we catapulted into a way of governance that was alien to us. It is not surprising, that the last 70 years have been a painful and unsuccessful transition to democracy.
Having the right to vote does not make for a successful democracy. But, an enlightened voter does. And, such a voter is one who has broken the shackles of the conditioning of thousands of years of looking up to someone as the ruler. And, one who sees himself no different from the person who governs him. Just as one is a plumber, electrician, doctor, carpenter... governing is a role to be played. But, when the millennia of conditioning of looking up to someone is still operating, those who are 'democratically' elected to govern become the new rajas and ranis as we have seen across all spheres of living in our country in the past 70 years.
Some may argue that the foundation was laid on an 'undemocratic' start, where instead of being elected, a person was chosen to be our prime minister. I wonder even if elections were held, whether our voters had the right mindset to make an informed and intelligent choice.
Given the sheer momentum of thousands of years of rule of generations of single families, juxtaposed with our new desire to take a path of democracy after independence, it should have been the primary goal of those in power to change the mindset of the masses through sustained education and right policies. Not only was it not done, but, one family did everything to keep the same old conditioning to continue. And, clearly it has served the family and the party well. A change in mindset required a very evolved group of people who would put India first and their interests last. Something that this family failed to do. The fact that Rahul Gandhi ensured that he is unopposed for the post of party president is a sign of the same trend continuing. And, rest of the party members have the same mentality of the masses who lived thousands of years ago!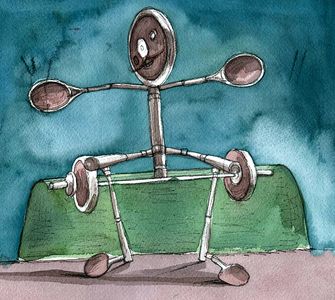 I see this mentality everywhere I go, especially in sports, which has been an integral part of my life. All the sports federations including Indian Olympic Association, have been for decades run by a few. And, most have allegiance to the one family. With the ouster of Suresh Kalmadi and others who were convicted for corruption, the IOA is yet again headed towards the same path. Narendra Batra has become the new president, after his opponent, Anil Khanna, a veteran post-holder from the tennis world withdrew his nomination. Batra has shown that he is a capable administrator by orchestrating a turnaround of hockey while helming Hockey India. But, the process through which he will take charge of IOA is a continuation of the same old unfortunate state of affairs.
How can there be real democracy, when the mindset of the masses who can vote for change continue to sing the same old tune? Democracy is just an idea sans reality.
Ashwini Nachappa is a former athlete.