In 2000, my husband, Datha, and I started looking for land in Coorg to start a school that would be different from what my children went to in Bangalore. My elder daughter Anisha showed much promise as a badminton player and did extremely well in the junior circuit before she decided it was not for her. Her school was unwilling to give her extra time out and did not appreciate her passion and potential as a budding player. She found it difficult to balance an inflexible academic environment and a rigorous training schedule, and, hence, gave up a potentially successful career in sport.
Indian society wrongly and strongly believes that a child's life is primarily about doing well in exams, getting a professional degree and landing a good job, which in turn will support a secure, happy and fulfilling life. Our education system has evolved around this myopic equation. The focus is so much about the information that needs to be accumulated in the three pounds of jelly between the ears. The rest of the physical being is given scant attention. It is largely because of this reason that children are so addicted to 5" to 15" screens. When the development of the physical body is ignored, then we have effectively undermined our naturally endowed abilities and intelligences. Our five senses are closely tied to the functioning of a physical body and developing the innate intelligences of our body ensures that these senses get honed.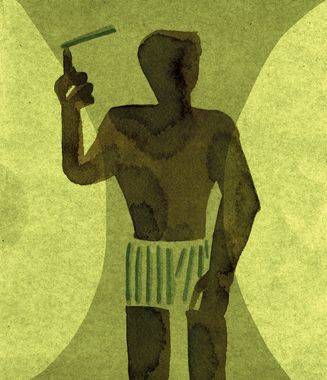 Not all children have the ability to excel in sport. But all children have the need to develop their motor skills and hand-eye coordination. Of the nine multiple intelligences that each one of us is endowed with, five are associated with the physical body, and developing them is crucial for the overall development of the child. It lays a solid foundation for a more fulfilling life.
In 2004, we began Karaumbiah's Academy for Learning & Sport (KALS) school with the simple intent of ensuring that a child's physical and mental development were given the same importance. Set in 28 acres in Gonikoppal, south Coorg, and nestling among mountains, KALS has shown that sport and academics can thrive together. And, this has been achieved over the last 14 years despite the growing pressure, especially from peers, on a child to adopt technology.
All students, right from kindergarten, have to take up sport and do so till they leave school. Sport is not a chore in KALS. Most schools impose physical education just to ensure that the requisite periods are met. Our focus on sport—hockey, football, swimming, athletics, shooting, cricket and golf—has helped children in their interpersonal skills, leadership, conflict resolution and, most importantly, teamwork. Interestingly, our academic performance in the board exams has been exemplary, showing that both can coexist.
Children are naturally inclined to explore their physical abilities. Our aim is to encourage it and not insist on academic rigour alone. Teachers who understand this ensure that it is imbued as a culture. Along the way, we have had to educate parents on the importance of balancing academics and physical development. Most parents now appreciate the holistic development of a child, and are fully supportive.
Love for sport is inherent in a child. All we need to do is to nurture it and give it wings. And, for this we need to understand that the mind is not devoid of the body. They work best with each other.
Ashwini Nachappa is a former athlete.