After reading my previous column, one of my readers commented that my suggestion of transforming Sports Authority of India to Sport India was utopian. Given how difficult it is to bring about even the smallest of change in our messy and chaotic landscape of sports governance, perhaps it is a valid sentiment. The world is what we make it to be and right intent is all that is needed to usher in change. Sport India is not utopian, but the most practical way forward for taking the existing structure of sports and making it work more efficiently and with greater accountability.
In creating a blueprint for Sport India, I consulted several renowned athletes and administrators in India and a few others from strong sporting nations. I also looked at nations that have turned around their sporting fortunes by revamping their structure and at the same time increased their investments. One such example is Australia.
The Australian Sports Commission manages sports like a corporate entity handled by professionals from sports, business, journalism and other fraternities. They are accountable to the government and operate under the Australian Sports Commission Act. Australia's turnaround in 2000 when the Olympics was held in Sydney was remarkable. They were fourth in the medal tally then. Their relatively mediocre performance in 2016, where they finished tenth, led to changes in their management, with a new chief executive officer being appointed recently.
Sport India should be an independent non-governmental organisation managed like any other professional, well-run corporate entity but with a difference. We need to remove the entanglement of bureaucracy in the process of management and ensure the organisation is managed by professionals from sport, business and non-profit organisations.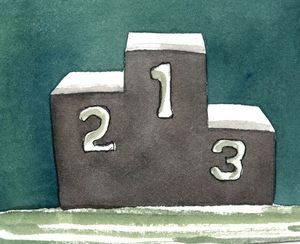 Not all sports people are good administrators. So, the focus while hiring people should be purely on ability and suitability of their experience for the defined role. A commissioner of sports, who will be the CEO of the organisation, will be accountable to a sports board appointed by an independent group constituted by the ministry.
All national federations and the Indian Olympic Association will come under the ambit of Sport India. All funding, be it from the Central government or private funds raised for specific use, will be disbursed through Sport India to these organisations and for other sporting projects. They, in turn, would be accountable to Sport India.
A 'Planning, Metrics and Infrastructure' division will manage, monitor and allocate funds for development projects and for competitive structures from school to university. An 'Excellence and Capacity Building' area will be where the existing operations of SAI will be placed, but with greater clarity on its role. Knowledge management, nurturing of elite talent, centres for excellence, sports universities and sports programmes in select universities would be at the core of this division. The 'Entry Level and Recreational Sport' division will promote a culture of sports, starting in schools, and also partner with private bodies to create programmes to bring more children into sports.
Given the geographic spread of our country, and the size and diversity of our population, we need a structure that will ensure that both quality and depth of execution are world-class. It also makes sense to divide the country into zones. I envisage a matrix structure where a 'functional expertise group' will be responsible for all the areas of Sport India while a 'zonal management group' will oversee the execution.
Recently, I had an interesting conversation with former chief national coach J.S. Saini, who just retired from Athletics Federation of India after being part of it for several decades. He told me it was high time we got rid of the old order. What was most needed, he felt, was young people with innovative ways of thinking to be brought in. Sport India would be just that!