For these last few weeks I have been working in the British Library in London, reading hard-to-find books about the history of the 19th century that are not available elsewhere. It is arguably the biggest library in the world, and contains a copy of almost every work ever published in Britain, as well as stupendous archives including early manuscripts and documents such as two copies of Magna Carta. In a democratic spirit, the library is packed full of students who spend much of their time chatting, flirting, taking selfies, playing on their phones and laptops, and engaging in all kinds of modern communication.
A few years ago in the London Review of Books, a correspondent complained that in the British Library, "the reading rooms are swamped with intruders who aren't doing research at all but merely swotting course textbooks before exams—and annoying readers (and library staff) with their adolescent antics." This assertion is hard to dispute, but it may be preferable to the arrangement that I remember in the 1990s, when the place had the atmosphere of a glum and silent cathedral.
In one of the British Library's galleries, a wonderful interactive exhibition is now on display titled 'Magna Carta: Law, Liberty, Legacy'; celebrating the 800th anniversary of this influential charter of democracy and human rights. It contains among other things the document itself—a rather cramped and unimpressive thing—and shows the ways in which it has been interpreted and disputed over the years. The items on exhibition include portraits, statues, parchments and ceramics showing how peasants and activists have opposed injustice down the centuries.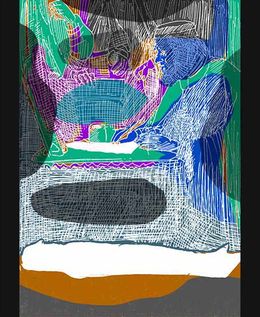 The legacy of Magna Carta, much like the notion of liberty itself, can be viewed in different ways. In Britain there is now a continuing running argument over whether greater powers of state surveillance infringe our rights or protect them by, for example, stopping even more young men and women from running off to Syria to join the warriors of Islamic State. For me, the most important message of this 13th century confrontation between a cruel king and his nobles—in a water meadow in Runnymede, which is today a few miles from Heathrow airport—was the assertion that punishment for a crime could no longer be arbitrary. "No free man shall be seized or imprisoned, or stripped of his rights or possessions… except by the lawful judgment of his equals or by the law of the land."
Like most laws, it has not always been honoured—but the principle remains sound. The British Library has even borrowed Thomas Jefferson's own handwritten copy of the American Declaration of Independence, demonstrating how Magna Carta's ideas of liberty and human rights have travelled around the globe. It has influenced the making of other countries' constitutions, too, including that of India, which has struck a good balance in its attempt to weigh the power of the centre against that of the states, and to protect the individual as well as social, caste and religious communities.On paper, Indians today have an impressive set of rights compared with many other parts of the world, including freedom of speech and assembly, freedom of religion, freedom of culture and language, and of course the right to vote in elections. In this respect, it is the reverse of a large country like China, where individual rights are more limited but social and infrastructure programmes tend to be implemented more efficiently. The problem in India is rarely the written constitution or the law, but rather a lack of implementation of the law. It is hard to enforce, for instance, a guarantee of fundamental rights without a well-trained police force and law courts that function at a reasonably fast speed. At this anniversary of the Emergency of 1975, the theoretical principles of individual liberty deserve to be both remembered and celebrated.
Follow French on Twitter: @PatrickFrench2