The most cliched response of any individual on being asked to envisage a company, especially a lucrative one, would most probably be that of a very mundane set up with employees typing away furiously in front a computer while a disconcerting silence dominates the scene. This deterrent image of a regular workplace might also include the prospect of having to work for exorbitant hours on weekdays and sometimes, on weekends as well.
This inflexible, rigid image of well-paying companies is long becoming nothing but an exaggerated distortion. Yes, the work is demanding, but combined with a friendly work environment, good health facilities, work-from-home options, childcare-related support, gender parity measures, financial incentives and a surfeit of other such initiatives, many companies are going the extra mile to ensure much coveted work and personal life balance for their employees.
Parenting and childcare-related incentives are always looked upon with much enthusiam. While the central government is considering six months maternity leave for surrogate and commissioning mothers and even paternity leave in case of surrogacy, many companies in India have already taken steps towards helping its staff with parenthood. Last year, Flipkart implemented revised policies on maternity/paternity leave benefits. The company announced 10 days paternity leave for its dad-to-be employees, who can avail it either before the child is born or within six months after the child's birth. Flipkart also launched 'Adoption Assistance Program' under which it provides financial assistance of ₹50,000 to employees who wish to adopt children. While the program also allows the female employees to avail the same benefits as under the normal maternity leave policy, it entitles the male employees 'paid adoption leave' for six months. Even Intuit Technology Services offers ₹50,000 and 84 days adoption leave to parents to bond with their children.
In March, on International Women's Day, ICICI Bank rolled out the iWork@home program that allows women to work from home. The company also announced that it would cover the travel and stay expenses for women managers' young children and their caregiver, every time the manager has to travel out of the city for work.
Last year, Myntra introduced 'Parent Policy', under which expectant monthers are offered fruits at their desk, given a baby shower and are reimbursed their transport expenses during the last few months. They are also awarded discounts for diagnostic interventions and treatments during pregnancy and childbirth. Interestingly, every year Google hosts its annual 'bring your children to work' day, when it organises engagement activities for employees' children.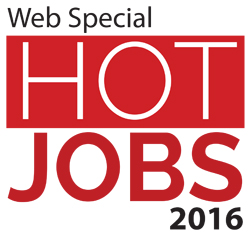 Besides the focus on childcare and parenting, there is a plethora of other factors that affects an individual's commitment towards work. Now, many companies are turning their attention from just rewarding their staff to making them feel valued. Marriot Hotel refrains from addressing its workforce as employees, and instead refers to them as associates. On their birthdays and anniversaries, the hotel employees are allowed a meal for six or a stay. This, along with the hotels' discount policies, open door policy, opportunities for international exposure, performance incentives, access to gym, recreation etc help to create an affable work experience. Meanwhile, Google hosts a TGIF (Thank God It's Friday) after 4pm, every Friday, encouraging closer and informal interaction among its staff. It also encourages the employees to put forward their suggestions by observing a 'bureaucracy buster' day every year. In addition, Google employees get to use its beta-test products that are yet to be released in the market.
The American Express has a 'Smart Savings' program for employees that offers them access to an online portal and help desk to remain updated on their earnings and long-term savings. IBM, through its 'Senior Care programme', helps its employees in balancing demands at work with caring for ageing parents and parents-in-law. The program offers the employees subsidised rates for non-critical but essential care services for their parents and parents-in-law.
To embolden women who have perpetually faced the inevitable glass ceiling at the workplaces, many companies have been introducing various women-centric initiatives. For example, American Express boasts of a unique gender diversity initiative called 'Reach Out' that provides a development platform for senior women to 'share, network and learn' from peers to enhance their career growth. RMSI has a well-defined 'anti sexual harassment' policy, ensuring safety and equal rights for women. It also organises self defense and Tai chi training workshops, distributes pepper sprays, moderates sessions with women police officers and NGOs to create awareness about women safety. At Godrej, as a part of its diversity and inclusion program, employees can claim 1.5 times the regular referral amount by referring a woman. Boston Scientific runs 'NARI Programme' that aims at nurturing women talent and preparing them for future leadership roles.
Such initiatives not only help employees to achieve a better work life balance, but also make them feel valued. As for the companies, a happy workforce means easier recruitments and high retention rates. Certainly a win-win situation for both, employees as well as employers.