The meetings for an ambitious arts festival, for which I'm a co-curator (for food, of course), took me to Goa recently. I've often marvelled at how, I am, probably, the only person I know of the people who travel a fair bit and have somehow never spent any time in Goa. Guess neither the allure of beaches, nor the charmed shack life has found much favour in what is a hectic and demanding schedule.
Panjim was just the place for me, however, away from the overtly touristy areas, old colonial charm, gorgeous trees, lovely people (many whom it turns out I knew) and a river, on which I tried ignoring the casinos, and a general sense of serenity. Naturally, I was excited to try the much talked about authentic restaurants, too, and happily picked one that is famous all over, and boasts nearly five outlets across Goa now. The seafood was incredibly fresh, the fish was even brought to me to inspect, though wrongly called a snapper, when, in fact, it was an Asian sea bass or bhetki as we call it. But what puzzled me was the rather obvious presence, or obvious to me, of ketchup and soy sauce in many preparations that arrived. Save the clams, every dish had that distinct influence, which certainly isn't from any cuisine or community that has inspired the types of Goan food that exist. I also grudgingly ate a piece of the prawn butter garlic, a much hyped and popular dish, but clearly created for the tourist. If you've eaten good Gambas al aglio, you wouldn't bother with these.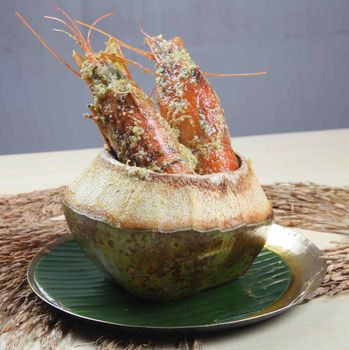 In Kolkata a few days later, I was taken to a Spanish restaurant, which had on its menu not only dishes from Thailand, Vietnam and Japan, but also nearly every popular global cuisine one could think of. Whilst some dishes shone, and were clearly produced from what was an able kitchen, it was only the portions that reminded me of the Spanish Tapas. I also remember being served gopi manchuri and macroni salaad at a 60th wedding anniversary event, hosted by a staunch Tamil Brahmin family in Chennai. It came less as a surprise and more as a shock.
When I complained of the Goan restaurant to my friends who had been living in Goa for a while, they all unanimously recommended only one restaurant, with a warning that it was was a little grotty, but at least serving food which would pass muster with the pickiest of Goan grannies.
Later in Kolkata I dined at Iti Misra's home, an accomplished cook, but that's merely a footnote in her list of accomplishments. Where I must say, I tasted Bengali food for the very first time. I've eaten Bengali food many times, I just didn't realise how good it could be, when there wasn't unnecessary meddling with it. The Daab Chingri will stay with me for a long time. Simple, honest ingredients, done just right.
In what is fast emerging as a dominant trend, there seems to be a strong leaning towards changing time-tested recipes around, in order to appease some sort of a popular palate, and perhaps the insatiable aspiration of a young demographic. I have come to associate it with the term chatpata, which though by itself isn't a bad thing per se, the obsession with turning everything into a singular flavour profile is. Either that, or there just doesn't remain enough aptitude to carry forward food traditions in the commercial headspace. Invention and originality are always welcome traits; being inspired by custom is too. But to compromise the best of our food and sacrifice its inherent nuances at the altar of easy tastes may be disastrous for what is arguably one of the richest culinary heritages.