All good things must come to an end, they say, and this one is the last piece that I would be doing for THE WEEK in this series.
I was able to cover a range of topics around food, the thought, processes, opinion, controversies around it even, and I am happy to report that a couple of the opinion pieces—one that defended the rights of hipsters to, well, be hipsters and the other one for millets—are coming to fruition.
I start a millets promotion at Toast & Tonic, Bengaluru, as I type this. Innovative recipes using a wide variety of this spectacular set of grains, much of which was met with an equal amount of surprise and platitudes! This, too, by a well-heeled, travelled and familiar-with-millet crowd, who have only now started discovering that their obsession with a certain imported super grain was slightly misplaced, given we had such diversity sitting in our backyards. As one text message read, post a preview tasting of only vegetarian dishes: "Thank you, I am completely converted!"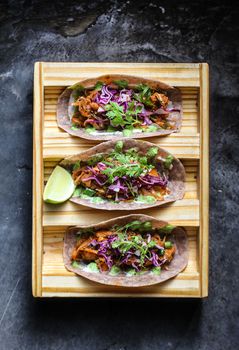 This is that sort of thing which makes us chef types inspired. Finding novelty in the ubiquitous, creating mainstream food from what got branded hipster, changing minds, changing patterns, in the hope that it just makes everything better for everyone. Luckily, this time around, there is support from the government, which you will see has been a difficult thing to come by, if you have been reading the news of late. With the highway-and-liquor ruling, businesses got wiped out overnight, and now there are ambiguous messages on service charges being sent out. It is a fight that is currently being fought, so the conclusion is still some time away.
In all of this, I have decided to focus on brands like Toast & Tonic and The Fatty Bao (which opened its third outpost in Powai, Mumbai last week) in upping the game in the mid-level segment of casual dining restaurants. More time is now being devoted to R&D, internalised production of food that may have been processed before and even dabbling in some urban farming—in the hope that this somehow becomes the new normal. If there is one thing that we desperately need to enter the restaurant and food business in India, it is more integrity in the food that we put on the plates of our increasingly aspirational customers. Theatrics and chocolate spheres go only that far, if one is to make a humble effort at raising the bar in producing truly world-class and innovative food here.
The good news is that there is now a lot of new talent and youngsters wanting to step into the field to make a difference and work hard at being original. These very folks will add to the diversity and freshness needed in the hospitality business, spreading across the country to provide much cheer to the restaurant patron, tourist and economy alike. They are all excited by what's around us, and aren't only looking outward. That, to me, is in itself a new beginning, one that one hopes to watch grow and flourish for a long time to come.
So long!