Read any newspaper. Children are being diagnosed with diabetes, pulmonary problems and more. They are falling sick more frequently, and for longer periods. The youth are keeling over with heart attacks. More and more people are growing obese, while few are well nourished. And then, there are epidemics, such as the recent swine flu, that kill hundreds.
Researchers point to pollution. Then, of course, contamination of almost everything, medicines included. Yet, how many of us look at where people live, what kind of houses they are in, how far their homes are from their workplaces, how they travel to work and how close they are to a green lung? Few. This is one of the reasons that make Dr Howard Frumkin special.
The first thing to strike one about Howard is his absolute, resolute calm. Dean of public health department at the University of Washington in Seattle, he specialises in environmental health—well-being for all. And that, for Howard, means concentrating on prevention.
There aren't enough resources to go around, so walking or biking to work is public health at its best, he believes. They can cure obesity, cardiovascular disease, diabetes, asthma and depression, and get you new friends.
Homes should have clean air and water, wholesome food, socialising opportunities as well as privacy. These conditions would go a long way in ensuring a healthy population.
Howard's mission is a healthier habitat for everyone. He has also been studying how nature helps healthier living. He has studied the health effects of long periods spent amid trees or in forests, and feels that this is an often-missed factor on plans for good health.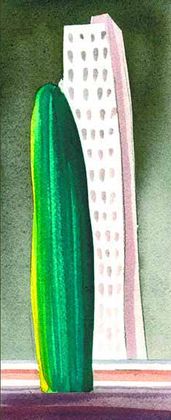 Howard wants the emphasis on public health to come into the planning of everything—homes, neighbourhoods, schools, roads, cities, factories and parks. He focuses on what we, in India, are seeing as public policy—urban sprawls, where cities grow, gobbling up farmlands, forests, open spaces and villages. This can prove disastrous.
Armed with studies, Howard has been showing this to planners. In 2002, he proposed "a public health framework for understanding the consequences of urban sprawl". In particular, he looked at car usage—sedentary lifestyles, road rage and accidents. He also looked at the effects of dispersed land use—water shortages, fewer employment opportunities for the disabled or the weak, less integration of communities. He also touched upon the effects of urbanisation on mental health.
A year later, the American Journal of Public Health published a special issue, 'Built Environments and Health'. This started a movement.
In an article in the magazine of his alma mater, the University of Pennsylvania, he is quoted as saying that the risk of a sedentary lifestyle "is comparable to, and in some studies greater than, the risk associated with hypertension, high cholesterol, diabetes and even smoking".
I recently had the good fortune and the pleasure of spending three weeks with Howard at the Rockefeller Residency in Bellagio, Italy, listening to him explain and debate. His calmness does not, in any way, dissipate his passion for what he believes in. As I write this, he is out somewhere on a 300km charity cycle ride!
As we rush towards rapid urbanisation, we desperately need persuasive professionals such as Howard to tie the separate strands together. Nothing that we do today is inconsequential to many, besides ourselves. No planning can be safe in vertical silos. There is no more room for blinkered planning. One can't ignore the butterfly effect anymore. Are we awake to this?
editor@theweek.in