Condolences to the entire music fraternity on the sudden demise of Prince Rogers Nelson, the iconic American singer, songwriter, multi-instrumentalist, record producer and actor. A legend and a true performer, he regularly showcased his stunning guitar work, his iconic singing and his abilities as a songwriter and bandleader. May his soul rest in peace.
I was so moved to see the respect shown by the fans and the media in the US. The depth of their tributes was truly heartwarming. I hope that we Indians, too, don't forget our heroes, even if they didn't have powerful mediums to express their genius.
I would like to mention and acknowledge the contribution of the dynamic Aroon Shivdasani, the executive and artistic director of the Indo-American Arts Council, who is committed to the creation and publication of Indian and cross-cultural art forms in North America. The IAAC supports all artistic disciplines that are influenced by the arts of India and has contributed a lot to art and culture in the United States. Aroon has been passionate about Indian artists in the US and has also encouraged emerging artists from the Indian subcontinent. It is wonderful to have likeminded individuals like her who are so committed to what we do.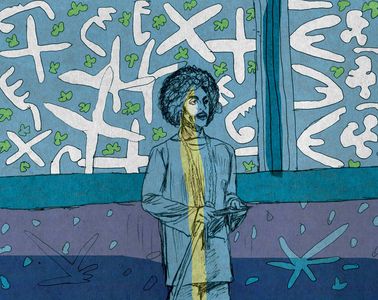 Another great lady who has been in the news is maestro Xian Zhang, who has become the first female music director of the New Jersey Symphony Orchestra. I was very happy and honoured to have worked with her in Dubai, with the Welsh National Opera, when I presented Samagam, my sarod concerto. She was such a pleasure to work with and had musicality of the highest order. It is so wonderful to see her work with such a prestigious symphony orchestra.
I was also happy to know that India Habitat Centre hosted the launch of Shobha Deepak Singh's coffee table book Musicscapes, which is a rare collection of 250 photographs in which the great Indian music maestros showcase the several emotions of Indian music. I was very fortunate to have interacted with Shobha's mother, Sumitra Charat Ram, from whom I received a lot of love and blessings. It is so wonderful to see Sumitraji's legacy continuing through her dynamic daughter, who is also a gifted sarod player and artist.
In April, the world commemorated the 400th death anniversary of William Shakespeare. This year provides a truly unique opportunity to visit Stratford-upon-Avon in England, his hometown, to celebrate the lasting legacy of the world's greatest playwright. I wish someday we are able to preserve Ghalib and other greats, like England does Shakespeare. In fact, it is so inspiring to see youngsters in the west pursuing music as a career. They are so driven by passion and have no fear of the future. Their sincerity is truly remarkable.
Talking of artists and creativity, I was very thrilled to catch Disney's The Jungle Book. It is so amazing to see what technology has achieved. Each and every character was so beautifully sketched. I am sure that, along with the simple bare necessities of life, this movie will be an all-time favourite for kids as well as grownups for years to come.