"There are some clinics that overdo stimulation of the ovaries so as to retrieve as many eggs as possible and share those eggs between couples" - Dr Duru Shah, director, Gynaecworld
Clad in a dark blue nightgown, Gayathri Rajan, 35, is all smiles. Leaning on a wall in one of the most crowded in vitro fertilisation centres in Chennai, she holds her newborn, wrapped in a thick, warm cloth, tenderly in her arms. Her face lights up as a young woman in a beige colour salwar walks into the narrow waiting room. Gayathri bows down to touch her feet. Her husband, Rajan, 40, says, "It was all made possible by you. You are our God." The soft-spoken young woman, says, "I did what I could as a doctor. The rest is all your effort and the belief you had in God and my treatment."
The long wait for a child is over for Gayathri.
As the doctor enters the next room, she is greeted by a frail Shanthi Sugumar, 29—hands folded and tears rolling down her cheeks. "You have helped me earn for my son's education," she tells the doctor.
Both Gayathri and Shanthi are beneficiaries. Gayathri, who was having trouble conceiving because of ovarian depletion, is now a mother of a girl, thanks to Shanthi, an egg donor. Though Gayathri is curious to know who the donor is, Shanthi is not bothered about the intended parent. For her, the egg donation was just a source of income that will help support her family and her son's dream. "My son wants to join the Air Force. He is in class three now. I will have to make him learn Hindi and English and spend money for his education," she says. Though she had inhibitions the first time she walked into the centre with her husband, who is a driver, Shanthi is now planning for another donation next month. She came to know about egg donation through her neighbour, who is an agent. "It is just like donating blood," she says. Shanthi received Rs25,000 for the egg extraction; she will get the same amount for the next one, too. After the second egg extraction, she would serve as a surrogate for a foreign couple. A contract has already been signed, and she will be paid Rs3 lakh for it.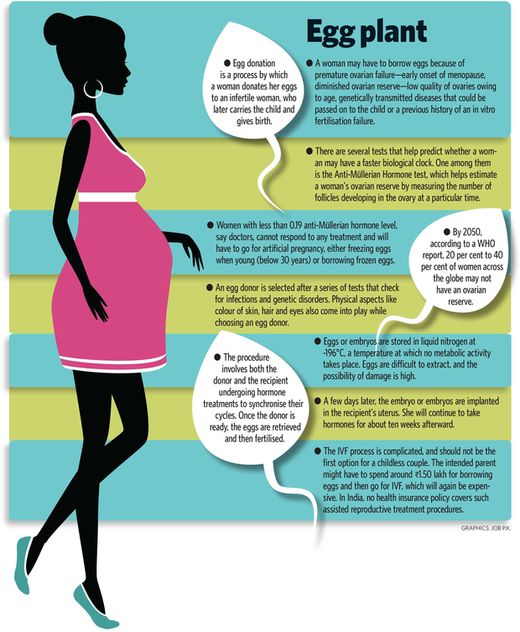 Shanthi is now one of the richest women in her village near the temple town of Tiruvannamalai, 300km south of Chennai. She had who earlier worked with an NGO for creating awareness about cervical cancer and sex education. She now tells women in her village about egg donation and how it pays her good money.
With infertility on the rise, egg donation, next to surrogacy, is now a thriving business in India. According to www.surrogatefinder.com, 5,300 women have registered with various IVF centres for egg donation across the country. The registration for egg donors, surrogates and intended parents crosses 5,000 at any given point of time on the site. By 2050, according to a WHO report, 20 to 40 per cent of women across the globe may not have any ovarian reserve at all to bear a child and will have to go for IVF treatments. Though most women have regular menstrual cycles and look healthy, about 10 per cent of women lose fertility sooner than expected, says the report. The ovarian reserve among women even below 30 years is very low in India, say gynaecologists.
"India has the highest number of egg and sperm donors. It [egg donation] is one of the methods to achieve pregnancy artificially," says fertility specialist Dr Priya Selvaraj of GG Hospital in Chennai. "There is nothing wrong in donating eggs. But at our hospital, we ensure that the donor is healthy, fertile and she doesn't go for egg donation more than twice."
Egg donation became a hot topic when tech giants like Apple and Facebook offered to pay for egg-freezing procedures of their female employees. "We continue to expand our benefits for women, with a new extended maternity leave policy, along with cryopreservation and egg storage as part of our extensive support for infertility treatments," reads a statement from Apple. Though the culture is yet to pick up in India, there are many egg donors coming forward, especially from poor socioeconomic backgrounds. Drishtiben, 27, from Ahmedabad has been married for eight years and has a ten-year-old daughter and a six-year-old son. She came to know about egg donation from an agent and has donated eggs four times in the last one year. "I need the money for my kids' education. The income from my husband's job as an auto rickshaw driver is not enough," she says. "Egg donation is a good way since both our needs are met. We get money and we also help someone to conceive." Trupti Navsar, 31, also decided to donate eggs to meet her family's expenses. Her husband works in the garment industry and earns only Rs5,000 a month. She has donated eggs thrice at the Bavishi Fertility Institute in Ahmedabad, and has received Rs30,000 each time. "Everyone in my family knows that I have donated eggs, even my husband and my in-laws," she says.
In Chennai, each of the more than 150 registered IVF centres has at least 50 registrations in a month for egg donation. The IVF centres in Chennai select only married women, who are in the age group of 25-35 years and have a child, for donating eggs, as fertility is guaranteed.
The donor is screened for every other ailment, at least three to four months prior to the treatment. A thorough evaluation of the donor's genetic history is followed by regular monitoring by the IVF centre. "We monitor them continuously as they should not catch any infection or should not end up with ovarian hyper-stimulation syndrome because of the hormone injections to strengthen the ovary," says Dr S. Samundi Sankari of Srusthi Fertility Centre in Chennai. A woman can donate eggs twice; she is allowed a third donation only if she is healthy and young. The donors are categorised based on their height, weight and skin colour. A young, healthy and fair-skinned donor can earn up to Rs3 lakh in Chennai.
But the risk associated with egg donation is high. One, the donor might even die because of hyper-stimulation. Two, all eggs may not be fertile. "There are some clinics that overdo stimulation of the ovaries so as to retrieve as many eggs as possible and share those eggs between couples," says Dr Duru Shah, gynaecologist and director of Gynaecworld, Mumbai. "The side-effects of such hyper-stimulation include distended ovaries and filling of fluid in the abdominal cavity, which may require hospitalisation and sometimes care in an ICU."
Also, there have been instances where donors have been cheated by touts and agents. "The agent promised Rs25,000 when I first came in for egg donation. But I got only Rs10,000," says Jothi Govindaraj, 31, who has donated eggs twice and served as a surrogate once. A domestic help, Jothi's only source of income to support her three children is egg donation and surrogacy, as her husband left her six years ago. Later, Jothi got in touch with Kathiravan Venkatachalam, who runs the NGO Start India (Support Service for Third Party Assisted Reproductive Technologies).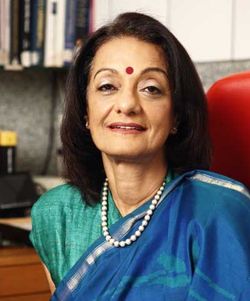 The NGO links donors, surrogates, intended parents and the IVF centres in Chennai. "I look for genuine donors and intended parents. This is only to help childless couples," says Venkatachalam. He wants to set up an egg bank but is waiting for the Assisted Reproductive Technology (Regulation) Bill, 2010, to become an act and clear the grey areas with regard to egg donation. "We are not following the ICMR [Indian Council of Medical Research] guidelines, which doesn't lay down any strict rules. Once the ART bill gives clear rules on the thriving areas of infertility treatment, things will be smooth in India," he says.
With the number of IVF centres going up, there is a dire need for a stringent act, say fertility experts. For instance, women above the age of 21 years are allowed to be donors, according to the ICMR guidelines. However, this means college girls or young girls, who do not fully understand the risks of the procedure, seek egg donation as an option for better earning towards a better lifestyle. "They do not understand that egg donation may affect their own fertility due to various reasons in the future," says Shah of Gynaecworld. "I feel that the minimum age of egg donors should be increased from 21 years to 25 years because these young girls would then be mature enough to make a well-informed choice, so that they themselves do not have to go for IVF in the process of assisting others to have babies."
Also, there have been instances of malpractice and negligence, such as 10 to 31 eggs being extracted at one go at IVF centres. In the US and the UK, if the donor produces more than 20 eggs in a cycle and if found to have excess hormone levels, the cycle has to be cancelled. But in India, these rules are not followed and this is how two deaths in Delhi and Mumbai were reported in the last two years. "The ART bill will bring clarity on many issues and also the stigma that this industry is unregulated will go away," says Dr Himanshu Bavishi of Bavishi Fertility Institute. "When the guidelines become law, everyone practises ethically, and malpractices are curbed."
Some names have been changed.
WITH SWAGATA YADAVAR