Narendra Modi celebrated 9/11 with an address to campuses. Most listeners were in applause; some were in splits.
Rahul Gandhi, too, talked to students on the same day, across the globe. For a change, most listeners were in applause in his case, too, and some were in splits.
Don't get me wrong. The 9/11 that Modi was 'celebrating' was the 125th anniversary of Swami Vivekananda's Chicago address, the one in which the great sage of Indian Renaissance told the world that the Hindu faith had bestowed on Indians an eclectic worldview. That speech, which changed how the world viewed India and how Indians viewed themselves, was made on September 11, 1893. These days pseudo-nationalists are circulating a fake audio-clip and claiming it to be a rare recording of the swami's speech. They know not that phonographs in 1893 could not record for more than a few seconds.
Modi lectured to India's campuses from Vigyan Bhavan. The University Grants Commission told the universities to broadcast the lecture on their campuses.
Rahul lectured on Indian politics to the students of the University of California, Berkeley, a campus that produces and honours Nobel Prize winners and nihilist dissenters in equal measure. Smriti Irani broadcast it to the people in India. She appeared on television, quoting and tearing into every line of Rahul. That made the day for the Congress, a party that claims to have been born eight years before Vivekananda made the historic speech. With enemies like Smriti, the Congress doesn't need friends.
As had been observed in this column earlier, the Modi regime had been suffering from a gurutva-deficit. It had acquired an anti-intellectual image, with soothsayers, mumbo-jumbo prophets and matinee filmstars running amok in the several groves of academe. Her own degree-deficit, coupled with her disdain for wisdom, had made Smriti a misfit in a ministry that administered the haloed institutions of scholarship.
Modi has of late been seeking gurutva. A year ago, he put Prakash Javadekar, an alumnus of one of India's best universities (from where this columnist, too, got his master's), in charge of education. Javadekar has better campus acceptability, is deferential to the dons, respects the professors, reveres wisdom, tolerates dissent, and hasn't yet thought of parking old battle-tanks on campuses of dissent.
Now, Modi wants to clean up the groves of academe, literally and otherwise. Like the girl in an old toothpaste ad, Modi told the students on 9/11 to clean their colleges, sing Vande Mataram and give him goosebumps.
He has also put Javadekar on a mission. Four days prior to Modi's speech, Javadekar had got the UGC to publish its guidelines for creating 20 institutions of eminence—10 in the public sector and 10 in private.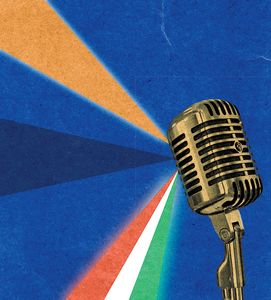 The guidelines are devoid of any sanghi or swadeshi touch. Rather, they reveal a new thinking among the rajarshis of the Modi regime. Rather than swearing by Nalanda, Taxila and Vikramsila as the sole depositories of worldly and other-worldly wisdom, the UGC sages are now looking towards the lands of the mlechchas for wisdom as well as recognition. The UGC norms prescribe that the institutions of eminence should have "a good proportion of foreign or foreign-qualified faculty,... a reasonable mix of Indian and foreign students,... [and] amenities comparable with that of globally reputed institutions."
The ultimate goal of the institutions should be to get ranked by Times Higher Education, QS or Shanghai's Jaio Tong University in the lists of their top 500—lists that honour Berkeley, Sorbonne, Cambridge and Harvard where heretics, anarchists, seditionists and conscientious dissenters are listened to with as much awe and attention as Nobel Prize winners.
prasannan@theweek.in