Many French citizens mock President Emmanuel Macron because he says he wants to rise above the mundane and govern like the Roman God. In reality he is not perched in a pantheon, but in a disenchanted republic. His ratings have plummeted to 36 per cent, the steepest decline in the first 100 days for a French president in two decades—unbelievably the same level as Donald Trump! Media describes it as a catastrophic fall.
Not really. Expectations were unrealistic. Besides, newcomer Macron's ascendance to the presidency had more to do with French electoral peculiarity than popularity. In the first round of presidential elections, only 24 per cent of the electorate voted for him. His meteoric rise had more to do with socialist France's desire to keep out far-right leader Marine Le Pen and the distortions created by its first-past-the-post parliamentary system.
Macron faces a backlash as he implements his election pledges to slash government expenditure and reform labour laws to make hiring and firing workers easier. His substance and style have alienated ordinary citizens. Nobody doubts the investment banker-turned-president's intelligence and dedication, but Macron is seen as aloof, authoritarian, image conscious and pro-rich. In a fight with his armed forces chief who resigned in protest against military budget cuts, Macron had to assert his authority. But his imperious edict needled: "I am your boss. I need no pressure or commentary." Reducing corporate taxes as the key to stimulate investment and create jobs is debatable, but it becomes divisive when he axes ¤5 monthly housing allowance for the poor.
Macron shuns press conferences because they can't do justice to his nuanced and complex thoughts. He prefers to deliver orations in the ornate halls of Versailles, France's historic seat of monarchy. His God and emperor optics, alpha male handshakes, stillborn effort to make his wife an official First Lady at taxpayers' expense, sharing spotlight with pop stars Rihanna and Bono irked the public, as did his comment in Romania "France is not a reformable country. Many have tried and they have not succeeded because the French hate reforms." Macron's youthfulness is a badge of honour, but it rankles when he says, opposition for his grand plan to transform France comes from 'old parties, old politicians and their old allies'. All true, but truth hurts.
Some believe Macron is projecting himself as a charming mediator and charismatic leader of the free world, even angling for the Nobel Peace prize. If President Obama could get it, why not him? In just three months, Macron hosted Israeli and Palestinian leaders, Donald Trump, Vladimir Putin, rival Libyan leaders and then declared grandly: "The cause of peace has made great progress."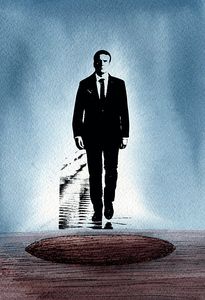 But, peace is in question in France as labour unions take to the streets in September to protest Macron's labour reforms. While some trade unions are willing to negotiate, saying "We are watching as you watch a saucepan of milk on the stove", others label Macron's new labour code a 'declaration of war'. The mainstream left and right political parties are in disarray, but resistance comes from ultra-right and left groups such as the radical leftist platform France Unbowed, headed by the fiery Jean-Luc Mélenchon who says "People's inertia is a tyrant's best defence. We must stand up and fight back against this social coup d'état." Macron's fate as France's much-needed reformer will hinge on whether the street protests sizzle or fizzle.
Macron is neither God nor king. Nevertheless, he is the reigning Jupiter of the Élysée palace with a strong parliamentary majority. The French know there is no alternative, no mainstream opposition, no option to economic rejuvenation. But in France, revolution is easier than reform.
Pratap is an author and journalist.