A hard-hitting TED talk by anti-trafficking crusader Sunitha Krishnan in 2010 was the eye-opener for Pritham Raja. Intrigued by the issues of women, he, along with his friends Adarsh and Soumil, went on to found Threads of Freedom, an organisation that reintegrates survivors of sex trafficking into the society.
Women who manage to break away from the shackles of sex trade are hired to work in garment factories to instil a sense of empowerment in them. At these factories, they produce ready-made clothes for companies that place orders with ToF. "We work out of two cities—Mumbai and Bengaluru—and have so far provided jobs to 49 women,"said Pritham.
"I think the initial idea started in 2011 when I was still in college. It was only in 2014 that I finally took the plunge and started working on ToF full-time," he said. Pritham used to volunteer with an organisation called Association for India's Development while in college and that's where he got introduced to the social service sector.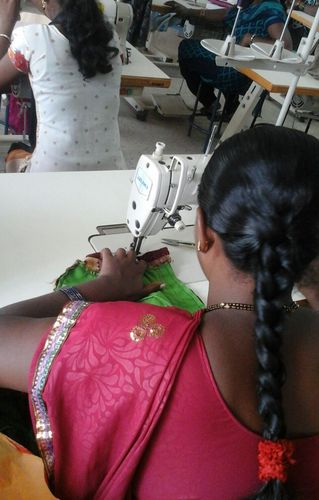 Interestingly, this women empowerment organisation has remained an all-men initiative. Pritham, however, said it was not a conscious move. "We kept trying to add women to the initial team but we couldn't find anyone who shared our passion. We tried to bring three different women on board but none of them worked out for one reason or the other."
That said, all other staff are women and the senior most staff, Mamatha, has over two decades of experience working as a counsellor for women and children, he said. Being a male, Pritham said very often he is unable to talk to the survivors on the sensitive topic. "But it's something we have been more or less able to solve with all-women staff."
His perspective on gender equality is quite insightful. "One could divide it into two aspects—obvious inequality and subtle inequality. Obvious Inequality is something that all of us can easily see and define as inequality. For instance, educating only sons and not daughters, female infanticide, dowry etc. I think we have made large strides to fight these but we still have a long way to go."
Subtle inequality, he said, is harder for most men and even some women to understand. "These are accepted traditions and it isn't immediately obvious to many why these are wrong. For example, not promoting or hiring women because they might have children, not giving women's sports importance, unequal pay for women, telling women that they can't step outside past a certain time or determining what they can and can't wear. These are much trickier to solve and while we have made some progress, I think there is a long long way to go.
He believes these issues can't be solved until men start putting themselves in women's shoes which is incredibly difficult for most people.
The word 'feminism' has taken a negative connotation that it doesn't deserve, he feels. "To me feminism is the same as gender equality. As with most issues, there is a fringe and vocal minority whose extreme views have destroyed the term `feminism' and are ultimately doing more harm than good. It took Martin Luther King, who believed in equality, to fix race issues in the US not a Malcolm X who believed in black superiority."
"I would proudly say I'm a male feminist and I think India is in dire need for many more male feminists."