We have seen them in Fabindia. People abroad have seen them at Ikea. Garments and furnishings made by Rangsutra, will now see a change of sorts. The community-owned company of over 2,000 artisans from 15 clusters spread across Rajasthan, Uttar Pradesh, Manipur, Madhya Pradesh and West Bengal, will bring out a line of clothes—Be the Change—which will be marketed directly from a flagship store of its own, in the National Capital Region.

Meant for the "woman on the move, stylish, aware of what she's wearing and does not want her clothes to interfere with her work", the store, along with an e-commerce portal to be launched in January, will mark the 10th year of Rangsutra. Presently, they have a permanent store at the Dastkar exhibition in Andheria Mor in the capital.

Sumita Ghose, founder and managing director of the company, recalls the time when they did not have collateral to avail of a loan from State Bank of India. They went to villagers and artisans asking them to become co-owners by chipping in with Rs 1,000 each. A thousand of them agreed, and so did her friends, and they were ready to run. The challenge was to training and upskill artisans, improve their colour sensibilities and come up with eye-catching designs. For the first five years they supplied only to Fabindia, and, whenever possible, artisans participated in exhibitions and sold their stuff directly.

"There was a huge gap between the quality expectations of buyers and what the artisans could deliver. Each cluster is unique, not uniform. Design helps bridge that gap. They have been producers, managers and buyers all these years. Now, to make them entrepreneurs for a global market was the task," elaborates Sumita.

The 10-year journey has had its share of ups and downs. Getting Rajasthan's weavers, who make woollen pattus, to shift to fine cotton yarn was one major challenge. Now, they are being trained to work on solar looms. They had to break the divide between art, craft and design, to make garments for the woman on the move. This new label celebrates hand work—traditional embroidery, appliqué, among others. Weaving clusters, tie and dye clusters are the groups contributing to this brand. People were enthusiastic but reluctant initially to go for training. Also, to change a casual hobby to skill was a challenge. But, their enthusiasm saw a visible high when their products were getting sold.

Cutting and stitching are done in one place as they are mechanised. Rest of the work is standardised with the help of about 50 craft managers who are incentivised for delivery of quality products in time.
'Dignity and design', a cluster in the Devas district of Madhya Pradesh, has manual scavengers who have been trained in block printing. It is the highlight in many furnishings and fashion wear. Sumita says that though 80 per cent of the artisans are women, their work does not get the appreciation it deserves. Rangasutra's effort has been to change that, and attempts to make them "economic citizens", she says.
Pappad Devi of Pugal, west Rajasthan, has her share certificate framed and kept in the space reserved for gods and goddesses. She thinks it gives her the right to ask for work and also a sense of responsibility. Above all, it gives her a unique feeling of ownership. The house and the land are in her husband's name, but this framed share certificate is in hers! The self-esteem of the women has gone up dramatically.
When the women were selling their wares at exhibitions, their monthly income was between Rs 500 and 600. Now, women who work four hours a day earn around Rs 3,000 to 4,000 a month. The tailors who put in 12 hours of stitching cushion covers, garments, earn Rs 15,000 a month. Weavers are forced to work at a slower pace because of the hand loom. Now, Rangasutra—on a pilot basis—is trying out a couple of solar-powered looms developed by an NGO called SELCO. At Rs 1 lakh, it might be a bit expensive, but, using the solar loom, a weaver can operate two looms simultaneously.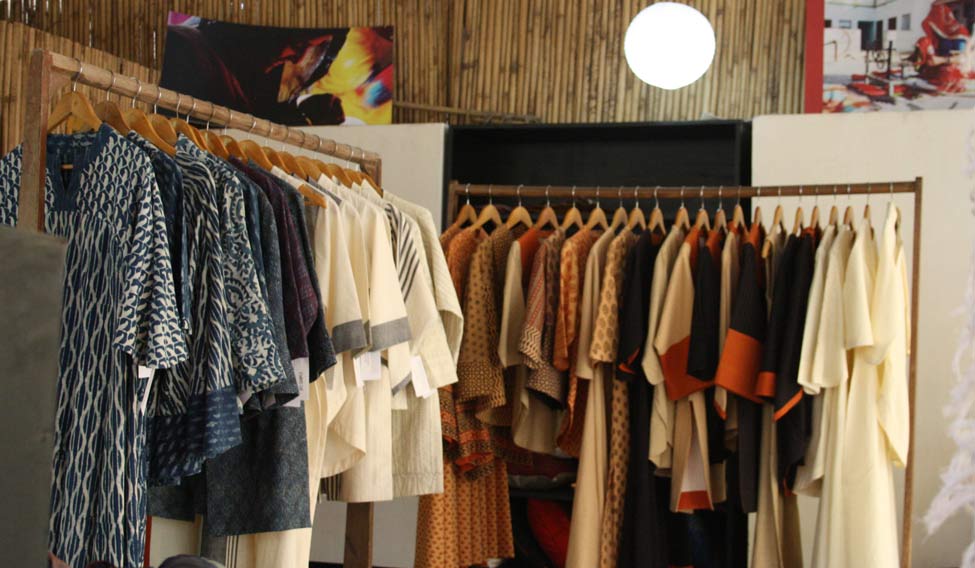 Presently, there are 2,200 shareholders, and the Rs 500 share is now worth over Rs 600. The artisans in the 16-18 age group are part of an apprenticeship programme, working four hours under a learn-and-earn programme. But, there are people in their 50s and 60s, earning their livelihood through Rangasutra.

The turnover of this unique service-cum-business model this year is Rs 10 crore. The "company" ownership pattern is divided between 2,200 artisans (35 per cent), Fabindia (30 per cent), employees (16 per cent) and external social impact investors. One of the very first was 'Aavishkaar', an angel investor who has since exited, and happily exited.