"I have not visited my family in the US in the past 20 years. I cannot think of leaving the sanctuary unattended" - Pamela Gale, owner of SAI wildlife sanctuary
Perched on the roof of their sylvan home, Anil Malhotra, 75, and his wife, Pamela Gale, 64, watch the sun slide down behind the Brahmagiri mountain range in the Western Ghats. As the birds chirp and coo, Anil and Pamela play their favourite game—guessing the names of the birds and mimicking their calls. They can effortlessly tell a barbet from a hornbill, a bulbul from a myna by their calls.
Starting in 1991, the couple has bought 300 acres of denuded coffee and cardamom plantations in southern Kodagu, in Karnataka, and has turned it into a wildlife sanctuary under the Save Animals Initiative (SAI) trust. This private wildlife sanctuary uses green energy systems (solar panels and windmills) and has eco-friendly buildings. Travel Operators For Tigers (UK), along with Indian environmental magazine Sanctuary Asia, has honoured it with the 'Wildlife and Tourism Initiative of the Year 2014' award.
A recent audit by naturalists has listed 24 species of animals in the sanctuary, including elephants, tigers, leopards, dhole (Indian wild dog), various types of deer, the Malabar giant squirrel, the Nilgiri marten and river otters. There are 105 species of birds, 50 species of snakes, including king cobras, vipers and kraits, 102 species of butterflies, and 46 varieties of native trees.
"The main reason we selected this property is its perennial source of water," says Anil. "The natural stream that originates in Brahmagiri flows through our property before reaching the Barapole river. SAI grew from 55 acres to 300 acres as we bought land from different sellers to create an uninterrupted buffer zone for wildlife. The expansion of rainforest has helped replenish freshwater."
The conservationist couple met in New Jersey, US. Pamela was a working partner in a cafe and Anil owned an Indian restaurant. "I met Pam when she came to collect the car keys from her sister, who worked in my restaurant. As a student, I was opposed to the US over the Vietnam war. Pam supported Richard Nixon. But love won over politics. When she moved to the University of Colorado [to pursue a double major in political science and history], I shut shop and followed her," says Anil, who did his PhD in politics from the University of Hamburg, Germany. Soon, they got married, went on their honeymoon to Hawaii, fell in love with the place and settled there.
An avid nature lover since childhood, Pamela had worked as camp counsellor at state parks in New Jersey in her teens. Anil, too, had his share of nature as a student of the Doon School in Dehradun.
In 1986, when Anil's father died, the couple went to Haridwar. Appalled at the pollution and deforestation in the region, they resolved to reclaim the forests. They bought 40 acres in Uttarkashi and founded an NGO, Himalaya Seva Dal, to protect forest and wildlife and to empower local women and children.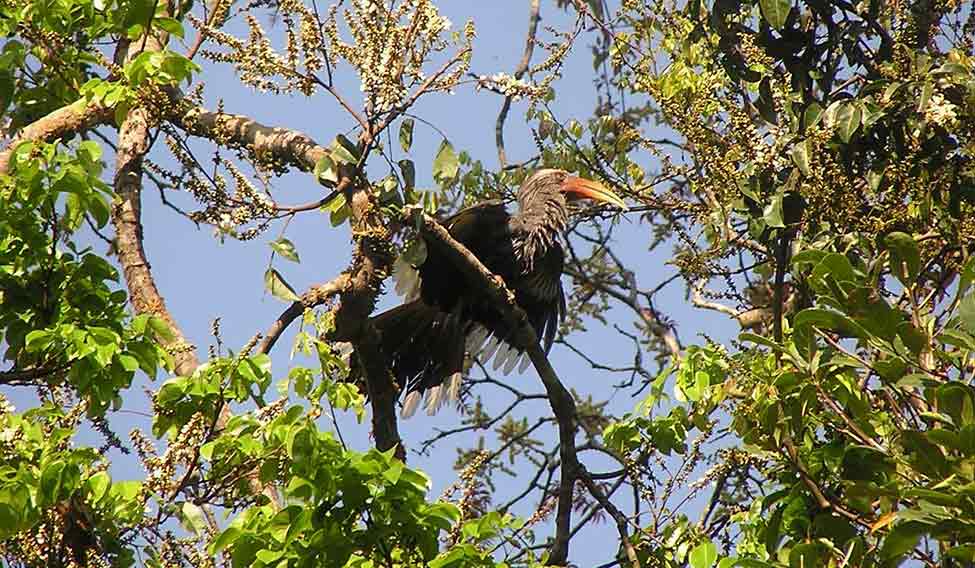 In 1991, Anil and Pamela came to Kodagu to restore the last patch of rainforest, but had to fight local hostility and lack of awareness. The land deals were complicated even for a seasoned real estate professional like Anil and, because of the land ceiling acts, Anil had to form a trust to buy such a large area. "I scouted for land in Madikeri but found none," says Anil. "My friend Tim from Gonikoppal brought me to Theralu, where we trekked some four kilometres to reach the 55-acre property with a stream. When I sought to buy all the land along the stream, the locals thought I was eccentric as they considered their land unproductive and unsafe [frequented by wild animals]. I planned to set up eco-tourism cottages to sensitise people and also generate some income for the upkeep of SAI."
Then, there was violence. "One day, in the middle of a land deal, a relative of my main seller walked in with a gun and shot him dead," he says. "I was horrified. Later, I went to Madikeri prison to meet the killer and get the power of attorney for his wife, so that I could close the deal."
Two years ago, a group of men assaulted Pamela as she objected to them polluting the stream. "Initially, some locals were hostile to us," she says. "One day, when Anil was out of town, I heard some noise near our gate. Then, there was silence. From my window, I spotted a tiger going around the house. As long as Anil was out, the tiger would appear in the evening. Nature, like dharma, protects those who protect her."
Creating a forest was a lot of hard work. After removing the coffee and cardamom plants, the couple planted native trees. "Trees taught us what grows best here," says Pamela. "We pulled out the saplings growing around native trees and planted them in the gaps. The only exotic trees we planted are tulips and cherry trees, to attract the birds."
As the primary caretaker of SAI, Pamela prepares homoeopathic medicine for injured animals brought in by locals and the forest department. "I have not visited my family in the US in the past 20 years. My mother passed away in 2000. I cannot think of leaving the sanctuary unattended."
But isn't she scared of the wild animals? "We are afraid of the humans," she says. "Animals are like a mirror, they reciprocate what they see. If you respect them, respect their space and never get in between a mother and the little one, no animal would harm you."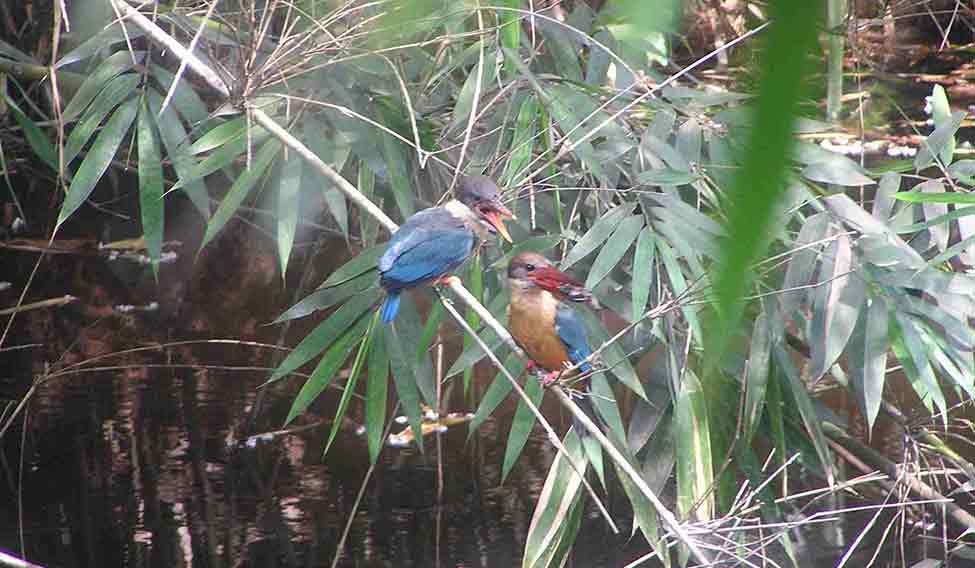 The inner peace comes from their spartan lifestyle. On a typical day, they wake up early and do yoga, pray and eat a fruit breakfast. After feeding the animals in rehab and trekking through the sanctuary, they eat a simple north-Indian vegetarian lunch, which is their last meal of the day. "In the lap of mother nature, you realise the earth is only a microdot in the universe," says Anil.
The one thing that disturbs them is the disregard for nature. The Kodavas had a culture of preserving forests on 25 per cent of their land as it helped maintain the right temperature to grow coffee. But the younger planters' fetish for commercial crops has affected the yield and quality of coffee. Also, the rise of vector-borne diseases such as dengue and malaria is attributed to deforestation—the swallows, which feed on 2,000 mosquitoes a day, are becoming extinct.
"Likeminded people should form companies to buy lands adjoining the protected areas to expand forests. Corporates must invest big time in reforestation projects before it is too late," says Anil.
As we leave the forest and hit the highway, one thought plays on our minds—why is man creating hell when he can create paradise?