He was a man dreaded by tax evaders and the real estate mafia, but loved by the people. D.K. Ravi, 35, who had taken charge as additional commissioner (enforcement) in the commercial tax department just six months ago, was found dead in mysterious circumstances at his two-bedroom apartment in Koramangala, Bengaluru, on March 16. In a career span of six years, the 2009 batch IAS officer, hailing from Doddakoppalu village near Tumkur, had earned himself a reputation of being honest and efficient. While it is not yet clear if it is a case of suicide or murder, his death triggered massive protests across the state and rocked the Karnataka assembly.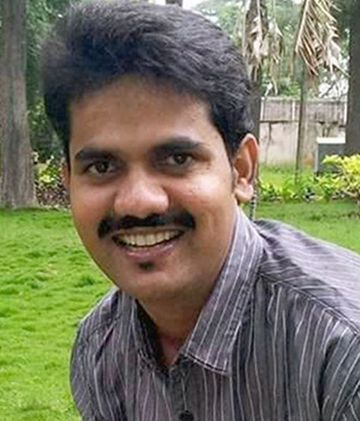 Ravi, who, along with his wife, Kusuma, had stayed at his father-in-law's house in Nagarbhavi over the weekend, had directly reported to work around 10.30am on March 16. After a brief meeting with his staff, he, however, went to his apartment. After trying to call him all through the day, his wife called his driver, who said something was amiss. Around 6pm, Kusuma rushed home with her father, Hanumantharayappa, a Congress leader, and entered the flat using a spare key, only to find his body hanging from a ceiling fan. City Police Commissioner M.N. Reddi said, "Prima facie, it is a case of suicide. We are awaiting forensic and medical reports. Ravi was a bold officer and it is natural for people to think he would not have committed suicide."
As news of his death broke out, a sense of loss and anger engulfed the state, especially Kolar, where Ravi had served as deputy commissioner before being transferred to Bengaluru last October. His stint in Kolar lasted not more than a year, as the sand and real estate mafias succeeded in shunting him out. Ravi's anti-encroachment drive helped the government recover huge tracts of land and tank-bed area. He started "podi adalat" and "revenue adalat" to issue land records without people having to pay bribes. He motivated the youth to write civil service exams and coached them during his free time. Once, he had lunch at a dalit home to oppose untouchability.
The last time the people of Kolar had launched a massive protest was to oppose Ravi's transfer. But then, they yielded to his appeal. This time, dismayed by his death, they damaged the properties of MLAs, picketed the chief minister and blocked the national highway. People thronged his flat and Victoria Hospital, where the postmortem examination was done, crying foul amid rumours of three unknown men visiting his apartment and of him leaving a note and about his recent raids against big builders, including one allegedly patronised by Home Minister K.J. George. A crowd gathered at Tumkur, where the last rites were to be performed.
Members of the BJP and the Janata Dal (Secular) staged a nightlong dharna inside the assembly on March 17 and 18, demanding a CBI probe, and warned the government against defaming an honest officer by bringing in a personal angle to the tragedy. Ravi's mother, Gowramma, too, sat on a dharna outside the assembly. Chief Minister Siddaramaiah, however, handed over the case to the CID. BJP leader Suresh Kumar said, "Karnataka was always preferred by good IAS officers. But, it is turning notorious like northern states. In this case, too, we hear some names of politicians. We must instil confidence in the minds of honest officers." BJP councillor V. Somanna alleged that Ravi had died because he was forced to compromise. "A powerful minister's real estate company had indulged in tax evasion of Rs40 crore and Ravi had issued a notice," he said. "But the minister got it reduced to Rs40 lakh, against Ravi's wishes."