Breguet was so popular that, during the Congress of Vienna in 1814 and 1815, the sovereigns of nearly all the major countries wore Breguet watches.
As the man behind some of the greatest inventions in timekeeping, Abraham-Louis Breguet was the toast of the French aristocracy in the late 18th century.
With his revolutionary designs and an immaculate sense of style, Breguet earned a reputation among everyone who was anyone. From Napolean Bonaparte to Louis XVI and his queen Marie Antoinette to Russian czar Alexander, Breguet's famed patrons were hooked to his uninhibited experimentations with horology.
Unlike the watches of his time—bulky pieces in gold decorated with jewelled bezels and hunting scenes—Breguet's timepieces were simple yet stately. Once described as "the greatest horological artist of all time" by watch historian F.J. Britten, Breguet ushered in a new era in watchmaking with his technical supremacy and signature design elements. The watch wizard introduced the self-winding perpetual mechanism, overcoil balance spring, a shock resistance device called pare-chute and the most significant of them all—the tourbillon, which influenced Swiss watchmaking like nothing else.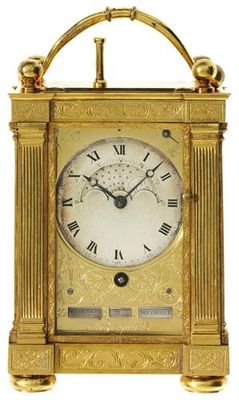 His approach to design was modern—clean, no-frill enamelled dials, Arabic numerals and a new style of hands, called the Breguet hands, in blued steel with long, tapered tips. One of the first known examples of the now widely used guillochage decoration was first seen on a watch that Breguet made for Marie Antoinette in 1787.
Breguet was so popular that, during the Congress of Vienna, held in 1814 and 1815 to remake Europe following Napolean's fall, the sovereigns of nearly all the major countries wore Breguet watches. The list included England's prince regent, Prussia's Frederik William III, France's Louis XVIII and Austria's Klemens von Metternich.
Here is a look at some of Breguet's most illustrious clients and the storied timepieces custom-made for them.
MARIE ANTOINETTE
Ordered by an admirer, handcrafted over decades and delivered 34 years after the death of the ill-fated queen, Breguet's most complicated watch made for Marie Antoinette has a story behind it that is nothing short of a Bollywood thriller.
Though the queen had started buying Breguet watches in 1782, it was an officer from her guard who commissioned the watchmaker to make a timepiece "as spectacular as possible" for her in 1783. Still considered a mechanical marvel, the pocket watch number 160, also known as the "Marie Antoinette", featured 23 complications including a perpetual calendar, minute repeater, equation of time, thermometer, power reserve and a type of chronograph called a secondes d'un coup. It was encased in 18-karat gold, embellished with sapphires and was worth more than $30 million (Rs 200 crore). It was unfinished at the time of the queen's death in 1793.
The mystique of this pocket watch didn't end with the queen. Over the last two centuries, the timepiece changed hands several times and also survived the most infamous watch heist in 1983. On display at the L.A. Mayer Museum for Islamic Art in Jerusalem, the watch was stolen along with 100 other precious timepieces and was miraculously recovered from an American in Tel Aviv in 2007.
To keep the excitement around this historic timepiece alive, the founder of the Swatch Group, Nicolas G. Hayek, challenged watchmakers at Breguet to make a replica in 2004. After four long years of research and development, the highly skilled watchmakers at Breguet presented the new Marie Antoinette timepiece in a case carved from the wood of the Versailles oak tree under which the queen once used to rest.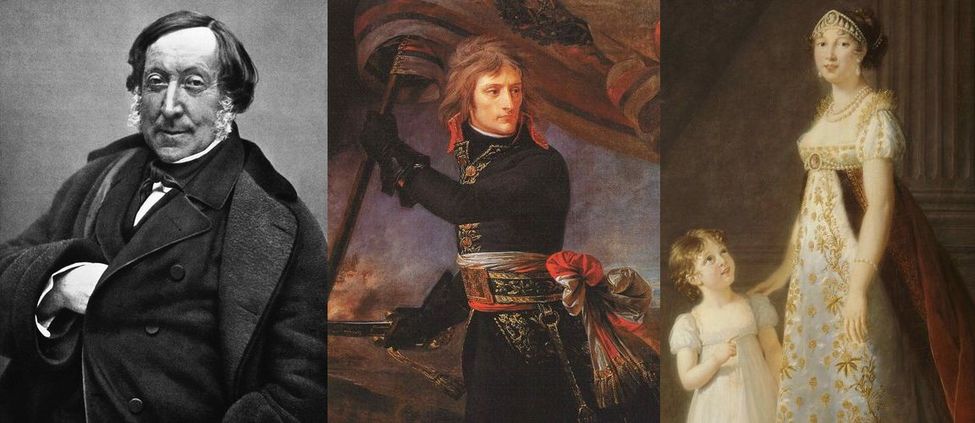 NAPOLEAN BONAPARTE
A month before setting out on his Egyptian campaign in 1798, Bonaparte bought three timepieces from Breguet—a carriage clock equipped with a repeater and calendar, a perpétuelle repeating watch and a repeating watch 'garde-temps with insulated escapement'. Largely viewed as the most obvious symbols of Napolean's power and social standing, these timepieces also proved useful through his long, gruelling campaigns across Europe. The general also influenced his family members and acquaintances to buy Breguet watches in all shapes and sizes. It is believed that the Bonapartes bought at least 19 watches from Breguet.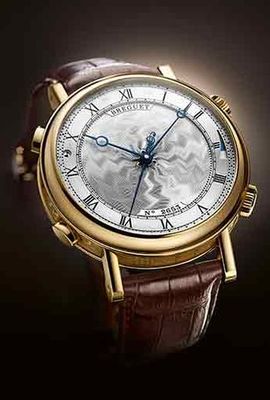 CAROLINE MURAT
Caroline Murat, Napolean's younger sister and Breguet's favourite customer, ordered 34 watches and clocks from him between 1808 and 1814. This was the time when Caroline's husband, Joachim Murat, ascended the Neapolitan throne and she became the Queen of Naples. It was for her that Breguet created the world's first wristwatch—a very thin, oblong timepiece equipped with a repeater and a thermometer, and mounted on a bracelet made of hair intertwined with gold thread. The watch had a lever escapement, guilloche case and dial. Caroline ordered the watch in 1810, paid for it in 1811 and received it in 1812. This was a rare piece, as Breguet didn't make another wristwatch until the 1830s.
Caroline also played the saviour for Breguet in 1813. The European crisis was at its peak and the watchmaker was bleeding. On one of her shopping sprees, the queen obliged Breguet by picking up 12 timepieces—eight repeaters and four regular watches.
GIOACHINO ROSSINI
Known for his comic operas in the early 19th century, Italian composer Rossini owned a Breguet watch number 4604—a simple, modestly sized timepiece with a date display. The watch featured an engine-turned gold case, an off-centred silver dial and a lever escapement. Initially bought by a banker in 1828, the watch landed in Rossini's hands in the 1840s. After the composer's death, in 1868, his widow continued to have the piece serviced by Breguet.
WINSTON CHURCHILL
Sir Winston Churchill, an ardent Breguet fan, was particularly fond of this exquisite watch, which he inherited from his grandfather, the Duke of Marlborough, in the late 20th century. Equipped with a minute repeater with split-seconds chronograph, the Breguet number 765 (dated 1890) was seen on Churchill's wrist almost all through his life. He also bought a Breguet watch for himself in 1928.