The smartwatch tsunami, surging Swiss franc and drop in tourism have forced luxury watch companies to realign their product strategies.

While the Apple Watch has not affected the sales of prestige brands, those in the lower and mid-priced bracket are reeling under pressure.
If you have been thinking about spending a fortune on a well-made, Swiss mechanical watch, there has never been a better time. Though most luxury collectibles hardly promise enough bang for the buck, there is a reason why investing in a timepiece now could be an exception.
Over the past four years, the Swiss watch industry has sailed into a perfect storm. Ditched by the Chinese and buffeted by a slowdown in markets such as Russia and the Middle East, luxury watch companies have hit an all-time low. From January to June, the exports of Swiss watches dropped 11.9 per cent in units. The Swatch group, which owns brands like Breguet, Omega, Blancpain, Tissot and Rado, has witnessed a fall of 53.6 per cent in profits year on year. Its competitor Richemont SA—the parent company of Jaeger-LeCoultre, Cartier, IWC and A. Lange & Sohne—has slashed more than 300 jobs this year.
The smartwatch tsunami, surging Swiss franc and drop in tourism across Europe have forced luxury watch companies to realign their product strategies and usher in reverse snobbery, where steel, not gold, is the new cool; vintage is a must; and shrinking sizes are the 'it' thing. The two big fairs in Geneva and Basel this year focused on pumping up watch sales by volumes rather than value.
Until last year, Cartier would roll out novelties in precious metals priced at Rs 7 lakh onwards. This year, the brand brought out the new Drive model, which is a cushion-shaped dress watch in steel. With a starting price of Rs 3 lakh, the Drive has an inimitable vintage appeal to it, which is perfect for times like these.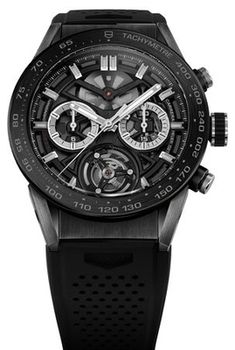 Piaget brought down the prices for the base models of its ladies watches to about Rs 5 lakh from about 08 lakh in previous years. In July, the brand launched the Polo S, its first steel-only collection. According to its CEO Philippe Leopold Metzger, the brand would now focus on a new generation and the Piaget Polo S would fulfil that aim. "We want to reach out to a generation of game changers. The collection is priced at less than $10,000 (Rs 6.6 lakh), offers two new movements and is trendy," he said.
Steel ruled large at Baselworld. From Rolex, which created a frenzy among collectors with the introduction of the famed Daytona in steel, to Blancpain, which reintroduced the Villeret Quantième Annuel GMT in a 40mm stainless steel version, most companies offered new iterations of their best-sellers at almost half the price.
Fuelled by the Chinese hunger for all things luxurious, watch prices had spiralled out of control in the first few years of this decade. The slump has made it safe for the heads of these companies to openly discuss what earlier was not even whispered in private. Most watch executives at the two fairs agreed it was high time for price corrections across categories. "We have repositioned some products since the market is changing and even the strong brands are lowering their prices," said Aldo Magada, CEO, Zenith. "We want to make sure that our products offer the best value for the price that people pay and, of course, focus on 100 per cent manufacture of the El Primero, which is the best chronograph in the world. That's why the starting price for our El Primero line is 6,900 Swiss francs (Rs 4.76 lakh). We have to adapt our pricing accordingly, because we believe in justifying that to our customers and not just quote any amount for the El Primero."
While most watch companies launched at least one "affordable" novelty at the fairs, Tag Heuer jolted its competitors by announcing the cheapest Swiss-made tourbillon watch in the market. At $15,950 (Rs 10.6 lakh), the COSC certified (a Swiss regulator that checks watches for accuracy) Carrera Heuer-02T is at least 10 times cheaper than any other timepiece with similar functions. This move comes as part of LVMH (Tag Heuer's parent company) watch division president Jean-Claude Biver's strategy to market Tag Heuer as an entry-level luxury brand. "I want Tag Heuer to be the gateway brand into the world of luxury watchmaking," Biver said at a news conference on the much-awaited smartwatch from the brand.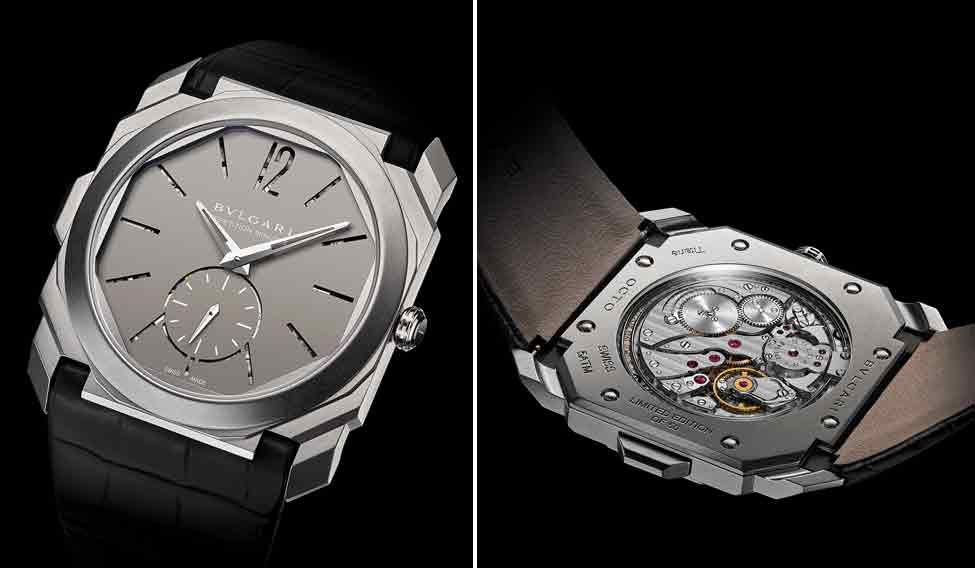 In the good old days, the tourbillon, a much-coveted complication, allowed brands to charge anything from $30,000 to $50,000 (Rs 20 lakh to Rs 33.3 lakh) for timepieces with multiple complications. But, not any more. As a chief executive of a brand mentioned on condition of anonymity, Biver has disturbed the industry's price balance, making survival of the smaller brands even more tough in the months to come.
Fearing the loss of market share to Apple Watch, a lot of Swiss brands are dabbling in the idea of smartwatches. While Montblanc is offering an e-strap with its classical watches, high-end manufacturer H. Moser intrigued enthusiasts with the Swiss Alp. A spitting image of the Apple Watch, the Swiss Alp, with its rectangular case, is a beautifully engineered mechanical watch that tells you nothing except the time.
Tag Heuer, too, has secured its position in the market for smartwatches with the $1,500 (Rs 1 lakh) Connected. "All the people who produce watches in Switzerland between $300 (Rs 20,000) and $1,500 might have a problem with Apple, but not us. We will make about 2,00,000 smartwatches annually and we will also offer buyers the option of converting it into a mechanical watch," said Biver.
While the Apple Watch has not affected the sales of prestige brands, those in the lower and mid-priced bracket are reeling under pressure. Global shipments of smartwatches surpassed those of Swiss wristwatches in February, according to data from market research firm Strategy Analytics.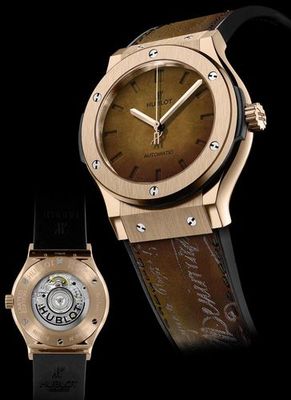 Given the current uncertainty in the market, the Swiss are swearing by what they do best—classic, three-hand watches, vintage designs and iterations of their all-time hits. So, Omega has a fantastic new Globemaster, Rolex harks back to the glorious Air-King from the 1950s, Longines entices collectors with the Heritage models and Breguet revives the romance of its Classique Hora Mundi with a simpler dial. Known for its bulky, macho designs, even Hublot threw up a beautifully crafted surprise in its Classic Fusion line this year. The brand has tied up with Italian luxury menswear brand Berluti to make a sleek watch in black ceramic as well as rose-gold, fitted with exquisite leather straps.
Be it the brands or the collectors, the craze for retro mechanics seems to be at an all-time high this year. While Longines has brought back the watch it first made for the railroad engineers in 1960s, Rado has come up with a reinterpretation of its Cape Horn watches from the 1970s in the HyperChrome 1616—a beefy 46mm watch in steel with a broad, rugged strap.
Size zero is not an obsession limited to just fashion runways anymore. Watch brands, too, are trimming case sizes to prove their mettle at making highly complicated yet slim timepieces. A pioneer in ceramics, Rado took its quest for lightness to another level with the True Open Heart, a limited edition watch with a razor-thin, mother-of-pearl dial measuring just 0.2mm. Wafer-thin watches were the toast of the fairs, with Chopard, Citizen and Hermes offering thin, elegant and dressy watches for men as well as women. However, Bulgari took the thinness quotient to another level with the Octo Finissimo Minute Repeater. Touted as the thinnest striking timepiece in the market, the watch measures 6.85 mm and packs all the wonders of a repeating watch. Apart from being super-light, the brand has made a clever use of titanium to amplify the sound of the minute repeater. The watch comes on a vulcanised black alligator leather rubber strap and is priced at Rs 1.2 crore.
The luxury watch industry may be going through its worst turmoil, but does it affect the buyers? Not really. In fact, the watches are as beautiful as before, the quality is supreme and the price, perfect. So what are you waiting for?