It is a balmy November evening in New Delhi. Basking in the success of her latest box-office hit Ae Dil Hai Mushkil, Aishwarya Rai Bachchan is busy hopping venues, stirring up a frenzy in a celebrity-starved national capital.
In town to inaugurate the new Longines boutique at the Mall of India, she doesn't seem the one who can be rushed. Dressed in a royal blue silk gown with capped sleeves, Aishwarya glides through the crowds, tirelessly waving and pausing for selfies among loud cheers.
"I hate jerky conversations and hurried appearances. I like giving time to whatever I do and expect the same from others," says Aishwarya, as we settle down in one of the cozy meeting rooms at the Taj Palace Hotel. How easy is it to go slow and steady in a business where dreams vanish in a heartbeat, and one has to make hay while the sun shines? "I have always followed my heart. I come from an academic background and choosing movies as a career was a serious decision for me. I could have started my journey with a glamorous role but I chose Iruvar as my first film. I could have done the usual song, dance and looked glamorous, but I didn't want the film to be all about me. I was excited to work with Mani Ratnam on an unconventional debut," she says.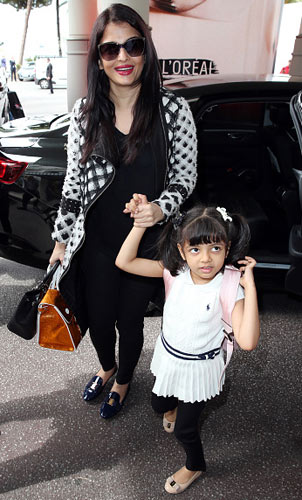 A political drama inspired by Tamil bigwigs M.G. Ramachandran and M. Karunanidhi, Iruvar fell flat at the box-office, but was appreciated by critics for her stellar performance. Over the past two decades, Aishwarya has acted in more than 40 films, including some Hollywood projects like The Pink Panther 2, Provoked and The Mistress of Spices. More than the movies, it is Aishwarya's global appeal as the ambassador of several international brands that has made her one of the most talked-about Indian celebrities across the world.
"I have had one of my longest associations with Longines. When the brand approached me to be its global ambassador in 1999, it immediately made me smile for a couple of reasons: their history with watchmaking (180 years), craftsmanship, and the fact that the brand was already being represented by incredible personalities like Audrey Hepburn and Humphrey Bogart. It thrilled me that I would be in such fine company in the very beginning of my career. It is a familial bond; they have been part of all my personal and professional milestones," says Aishwarya.
From walking the Cannes red carpet with lilac lips to mesmerising the audience with her super sexy avatar in Ae Dil Hai Mushkil, Aishwarya is willing to experiment, regardless of how critics judge her. "I do three to four films a year and my effort is to bring out something different with each one. When I did Devdas in 2002, the most obvious step would have been another big budget film, but I went ahead with Choker Bali, followed by Raincoat. This year, I portrayed Anuradha in Jazbaa, Dalbirji in Sarabjit and Saba in Ae Dil Hai Mushkil... all very different from each other," says Aishwarya.
Her first film with Karan Johar in 20 years, Ae Dil Hai Mushkil also marks Aishwarya's entry into Bollywood's coveted Rs 100-crore club. The worldwide earnings of the film have reportedly touched a whopping Rs 182.76 crore since its release in October.
As Johar's svelte, sexy poetess Saba—she of the flaming red lips, mushy musings and come-hither looks—Aishwarya has played her glamorous best quite effortlessly in the film. "When Karan came to me with the script, it was a yes already. I didn't imagine declining him," she says. "There is a very sweet irony about Ae Dil Hai Mushkil. When Karan was making Kuch Kuch Hota Hai, he first approached me but I was travelling from the shoot of Aa Ab Laut Chalein in New York to work on Jeans at various locations. I just couldn't change the dates. Ranbir was the assistant on Aa Ab Laut Chalein. Today, eventually, when we got to work together, it is the three of us together in the same film and it makes us smile."
Ae Dil Hai Mushkil was about "working with friends and for friends", says Aishwarya, and playing the supporting actor in the film was never a concern. "I broke all this compartmentalisation with Iruvar. We are all artistes who are part of a larger canvas. Perception always tends to override everybody's contribution, but the fact is you can only enjoy that entire piece of cinema because of every individual's contribution in telling that story," she says. "This little statement is very precious to me—each professional is important to tell a film's story."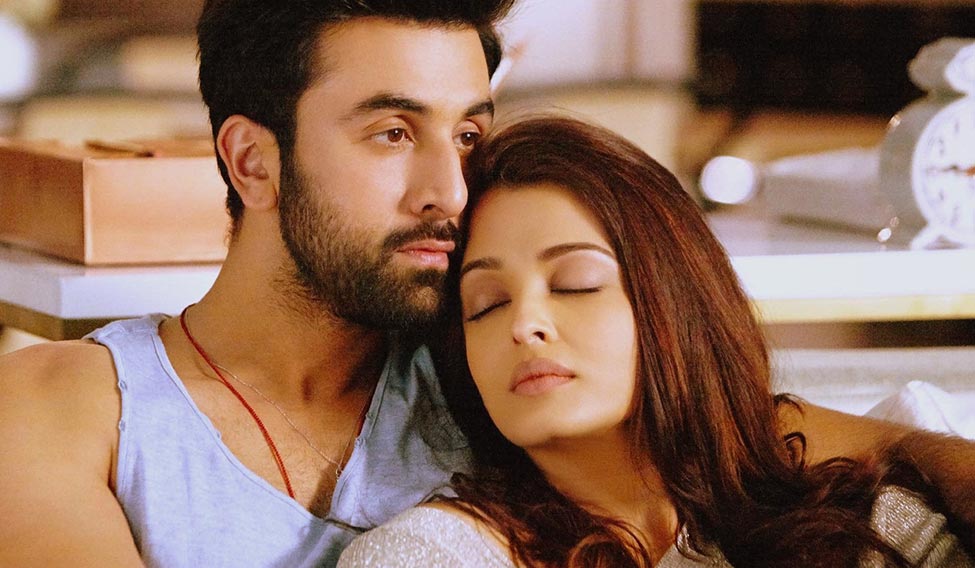 Apart from films, endorsements and some social work, Aishwarya's prime time is solely occupied by her five-year-old daughter Aaradhya. When not in school, Aaradhya accompanies her mother to shoots and keeps herself engaged at 'the bus office'. "The vanity van is 'mamma's office' [laughs]. I take along Aaradhya's homework and post-school activities so that we spend some quality time together. She knows of our vocation and what we do, but that is not the topic of the day," says Aishwarya. "When she was small, I used to joke with her about that L'Oréal campaign plastered all over the city. I would tell her 'look mum's waving at you'. I have never sat her down to show my movies, but I'm sure she will chance upon some passing trailer or song someday. I'm raising her normally, like I have been raised."
Motherhood hasn't really influenced Aishwarya's choices in any way. Be it films or endorsements, she has learnt to juggle her roles with élan. "You just figure out a way to schedule your life better and that is what I have been doing ever since Aaradhya came into my life. I'm looking forward to be creatively engaged and be surprised," she says.
But has she deliberately cut off social media? "Well, that is not completely true. I don't feel the need to be there," she says. "When the whole Twitter and Facebook trend started out, it was more about making statements and adding followers. I didn't connect with it." When you are talking to 'the world's most beautiful woman', you can't help but ask, how does it feel to be admired by millions? "I try and project a very composed demeanour, but people who know me closely know that I get very conscious," she says with a laugh. "I have the grace to thank everyone for their generosity, but it makes you shy. You end up changing the topic instantly, but yes, it's overwhelming."