On his first trip to the Ranthambore tiger reserve, Jaisal Singh was just eight weeks old. Born to conservationist parents who documented the tiger population at the reserve, Jaisal grew up among the big cats, knowing each one by its face and name.
The great-grandson of Sardar Sobha Singh, the man who built New Delhi along with Edwin Lutyens, Jaisal brought together his ancestral design sensibilities and love for tigers at Sher Bagh—his first tented safari lodge with 12 luxurious tents, which was opened in 2000.
Over the last 16 years, Jaisal has expanded his company, Suján, with three more camps—the Serai in Jaisalmer, the Jawai near Udaipur and the Elephant Pepper Camp in Masai Mara, Kenya.
Resting in Rajasthan's scenic expanse, the hand-stitched, ivory tents are replete with all the comforts one could imagine—air conditioners, king-size beds, Wi-Fi, jacuzzi, infinity pools with sweeping views of the grasslands, private lounging areas, a fleet of customised jeeps, candlelit picnics under starry skies and comforting campfires.
"When we opened Sher Bagh, it was like our 'Make in India' project. Right from the tents to the furniture and even the bathroom fittings, we sourced everything within India," says Jaisal, who hired and trained people from the local communities to be a part of his splendid hospitality business.
Today, more than 90 per cent of the workforce at Suján's safari camps is from the adjoining villages. "The preservation of our natural and cultural heritage is at the heart of our work ethic," says Jaisal. "We have always dedicated our resources and energy to work with wildlife conservation as well as local communities and their development."
Two years ago, when Jaisal started the safari camp in Jawai, he adopted five schools where the majority of students are girls. At Ranthambore, the Singh family and Suján are supporting local initiatives such as the Village Wildlife Volunteers programme through funding and awareness campaigns.
The village wildlife volunteers are local villagers, cattle herders and farmers who, with the help of smartphones and cameras, are playing a crucial role in conservation of wildlife around the periphery of the Ranthambore National Park. "At Jawai and Sher Bagh, we charge a conservation fee of Rs2,000 per night from our guests. This money goes into the five schools that we have adopted and also to run a research programme on wildlife," explains Jaisal, whose team in Jawai has identified more than 35 leopards and marked them with identifications cards. "We have extensive data on where and when the animal was seen. Once we have a reasonable collection of the data, we will hire a biologist to analyse the same. We strongly believe that private enterprise has a big role to play in development and conservation and we hope to create standards and examples of how this can be done effectively for others to follow."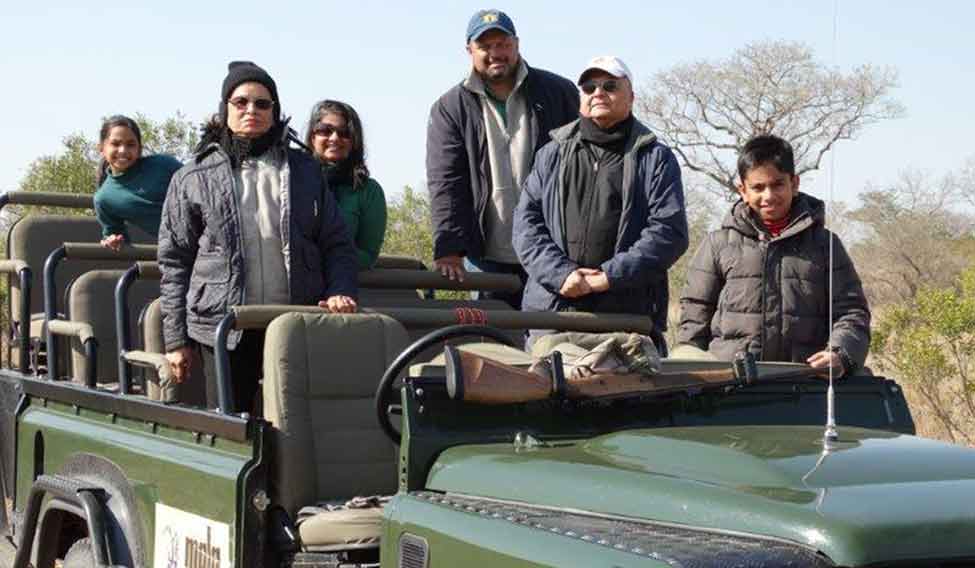 Spread over eight hectares, Jawai is a treat for animal lovers. Set up in the heart of wilderness where leopards roam around wild and free, this luxury safari camp is one of the most expensive holiday retreats in India. "We command the highest tariff among all the super luxury resorts. Around $800 [Rs55,000] per night is quite an amount as per Indian standards. Our revenue per occupied room is more than $1000 [Rs68,000] a night. Initially when we started out, very few Indians wanted to book with us. It wasn't the obvious choice—a luxury stay in the middle of nowhere, with no television sets—but that is changing now," says Jaisal.
Jawai is an enticing place. The resplendent cream-coloured tents, guided hikes with the Rabari herdsmen, game drives and the company of big cats make for quite an adventure. Jaisal claims in the last 160 years there has been no incident of an animal attacking or even mauling any human being. The fenceless tents are patrolled by the Rabaris who have shared a happy co-existence with leopards for centuries now.
Suján is all about 'intuitive luxury'—the staff here is trained to sense your requirements and magically arrange a glass of bubbly after a tiring expedition or a refreshing spa session under a tree. "Each stay is like a bespoke experience, depending on the interests of our guests. Right from the food to cultural retreats, wildlife photography expeditions or romantic five-course meals in the middle of nowhere, we can do anything you want," says Jaisal.
Internationally, the concept of luxury safaris and wildlife holidays has been a rage for the last couple of years. From gorilla tracking in Uganda to camping by the Zambezi river in Zambia or spotting playful pandas in Chengdu, most travel freaks have been there and done that. However, there is a new tribe of uber rich who want to mix pleasure with philanthropy by supporting wildlife sanctuaries and tribal communities in far-flung areas across the globe.
"It feels nice to contribute something to the environment while you are having a good vacation," says Bengaluru-based Sanjay Khandwala, director, Syratron Technologies. Khandwala was on a family vacation in MalaMala, the oldest private game reserve in South Africa, recently. "It was a trip of a lifetime. We were up, close and personal with seven-footer leopards and lions in a beautiful setting. Each game park is spread over 1,50,000 hectares and you drive around in open jeeps, looking at these wild beauties in the eye. It is almost surreal. Although one pays through the nose to stay at the luxurious lodges in the Kruger National Park, the part of the tariff goes towards the welfare of animals and upkeep of the surrounding areas," he says.
The famed Galápagos Islands are hot on the list of philanthropic travellers, working towards reducing the carbon footprint on the islands and welfare of local communities. Recently, sustainable travel firm Ecoventura tied up with Pack for a Purpose, an NGO that encourages travellers to carry essential supplies for locals at the islands.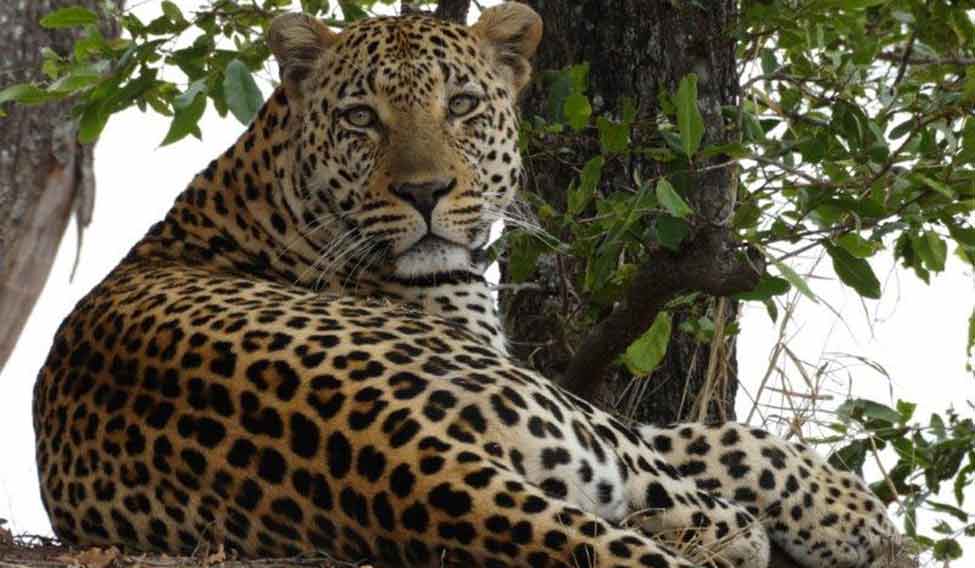 Newer, secluded islands are finding favour with a lot of luxury travellers these days, according to Aditya Tyagi, founder, Luxe Escape, a Delhi-based travel company known for its bespoke itineraries. "We recently had a family stay over at the Orpheus Island in Australia. They wanted to discover the pristine bays on a small, private boat, snorkel during the day and enjoy the island's signature experience 'dining with the tides'. They booked a beachfront room, priced at around $1,400 [Rs95,000] per night," says Tyagi, who has been packing off clients to exotic destinations year after year. "Most of our clients want to experience sparsely populated islands, like the Fogo Island near Canada. Tribes who have been doing everything within the community inhabit the place. And, there is just one beautiful hotel there."
The idea of responsible luxury and ecotourism is widely accepted and encouraged in the west but, in India, it hasn't yet taken off with luxury spenders. "With Indians, philanthropy is not really the deciding factor for a holiday. Responsible tourism is yet to pick up with Indians," says Amit Kalsi, founder of Experiential Travel Journeys. "That's a trend more popular in South Africa with tourists as well as hotels that make sure they have minimum carbon footprint and environment friendly holidays. There are only a few clients who ensure their itineraries do not include tours where animals are forced into photography sessions with tourists and other entertainment activities for which they are kept in captive conditions."