For an industry that has championed fur coats and crocodile bags for decades, sustainability is not the most obvious way forward. However, over the last couple of years, luxury fashion brands have started embracing cleaner, environment-friendly practices for not just their products but also the larger brand experience.
The Kering group, which owns brands like Gucci, Stella McCartney, Saint Laurent, Brioni and Bottega Veneta, has been leading the change with a well-appointed sustainability department that tracks supply chains, environmental footprint of its various brands and its effect on business. "This is not a marketing but business strategy for us," says Marie-Claire Daveu, Kering's chief sustainability officer. "We are looking at the larger picture where sustainability will give us new business development opportunities and initiate broader innovation."
From setting up a 'materials innovation lab' in Italy to recycling polyester with help of experts, Kering has set some high environmental and social targets for itself. "Our innovation lab has produced a heavy-metal free leather for Gucci, which has helped us in reducing our water and energy consumption. We source sustainable wool from the Patagonia grasslands and there is a whole new focus on recycling at our end. It will take time to make all this inherent in the system but we have to start now," says Daveu.
While Gucci rolled out its organically tanned special-order bags with bamboo handles in 2013, Louis Vuitton has introduced Gaia Monogram Cerise handbags in vegetable-tanned leather.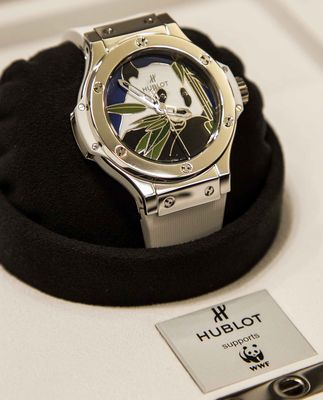 Working with shawl weavers in Kashmir, silk weavers in Varanasi, batik dyers in Indonesia, metal workers in Nairobi and hand-knitters in Peru, Paul van Zyl, a South African human rights lawyer, has been creating sustainable job opportunities for skilled craftsmen across the globe. Over the last five years, Paul's 'artisanal luxury brand' Maiyet has married luxury with social consciousness in a wide variety of products ranging from bags, shoes, jewellery and ready-to-wear.
In 2012, Maiyet opened a workshop in Varanasi, and over the past few years the brand's collection from India has caught the attention of celebrities like British architect David Adjaye and actor Freida Pinto. Touched by the extraordinary skills of the artisans in Varanasi, Adjaye is now working on a building designed exclusively for the weavers in the area.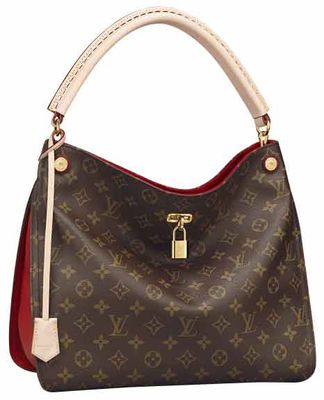 The responsible luxury movement is catching up fast with high-end jewellery brands, too. So there is Chopard, the famed family-owned brand from Switzerland, which has joined the Responsible Jewellery Council, a 600-member alliance based in London that sets guidelines on environmental, social and economic issues, and regulatory compliance; and Tiffany & Co., which has stopped using corals in support of the preservation of endangered coral reefs. "Although this seems to be antithetical to their business interests, Tiffany & Co. has been opposing mining of corals in sensitive natural reserves. But it is precisely actions such as these, which go beyond what is mandated by law or demanded by customers, which show the true motivation and intent of the brands," says Rachna Joshi Nair, co-author of Real Luxury: How Luxury Brands Can Create Value for the Long Term. "This is when luxury brands are able to inspire their customers and lead them to a higher standard of purchase behaviour, rather than scrambling to keep up with customer demand." At the 2013 Cannes Film Festival, Chopard unveiled the Green Carpet Collection—jewellery made in accordance with the Green Carpet Challenge, a platform to raise sustainability and ethical awareness. Over the last three years, the brand has been promoting the use of ethically mined gold and diamonds for all its collections. "There has been a noticeable change in the buying habits of our European customers. They want to know not only about the quality and beauty of a piece but also how it was created. The LUC Tourbillon QF Fairmined watch from Chopard was a great communication tool to increase awareness on this subject. It is our long-term goal to create a significant amount of our production from fairmined gold. We are investing directly in supporting mines and communities in a big way," says Karl-Friedrich Scheufele, co-president, Chopard.
Widely known for its multimillion dollar timepieces, Swiss luxury brand Hublot, too, has been supporting various environmental foundations as part of its corporate social responsibility. Last year, the brand marked the 10th anniversary of its most popular collection, Big Bang, with a Big Bang Panda watch launched in Chengdu. The 18-carat watch in white gold with a panda motif engraved on the dial was auctioned at a VIP gathering and the proceeds went to World Wide Fund for Nature to aid its work in protecting pandas and promoting sustainability.
The sustainability programmes are gathering steam at various luxury houses, but most consumers look for exclusivity in design rather than the approach. "The main change in luxury buying habits has been a quest for exclusivity in products. Limited edition, personalised products and experiences are what most rich Indians are looking for. This is the next stage of change in any luxury-consuming group. People move away from pure branded products to exclusive products that set them apart from their peers," says Sanjay Kapoor, managing director, Genesis Luxury.
Nevertheless, luxury conglomerates like Kering are betting that the next wave of consumers will support ethical luxury and that is when they will score against those going slow with sustainable fashion.