Richard Kurin, the Smithsonian's under secretary for history, art and culture, is the author of several books on culture and folk life. He helped UNESCO draft an international treaty on safeguarding the world's living cultural heritage. Kurin was in Delhi recently to explore possible collaborations. Excerpts from an interview: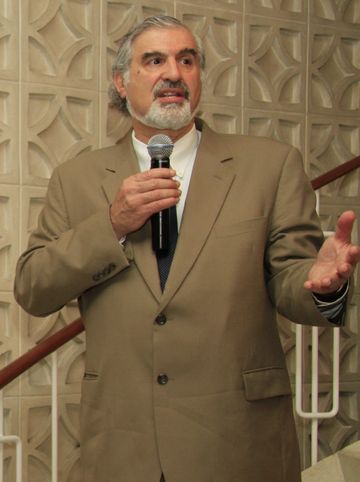 What is happening to the idea and culture of museums?
Forty years ago, what was on the museum walls were dead birds―what was outside was inside. It was about preserving species and not freezing culture, and putting the diversity of cultures on the planet as a culture creator. Museums are playing a greater role in education and inspiration now, from a treasure trove to having a social impact. What the world needed was not just [museum] visits as Sunday afternoon entertainment. There has been a big expansion. There are over 50,000 museums in the world. The nature of natural museums has a purpose in all social aspects and is not just a tourist attraction. In India, people like Ela Bhatt of SEWA are doing their own museum of private stuff―as a way of representing them.
How is the online space impacting the physicality of museums?
It was a great worry at first that people would not go to museums. They see things online and get curious. Like we got the dinosaurs on stamps. Digitisation has allowed exhibitions to become a subject of conversations. With social media [influence] increasing we are beginning to digitise the Smithsonian collections, from 2D to now being able to take 3D printouts.
New initiatives that the Smithsonian is looking at?
The Smithsonian is the world's largest reserve. We have some of the largest collections of artefacts. We have the last stages of the building of African American that tell the story of the United States, the African aboriginal civil rights contribution to American culture. In 2016, we will see several hundred astrophysicists and billion-dollar telescopes in Chile looking at intelligent life in the universe. We are looking at exhibitions, programmes with south Asian countries' museums in 2018. We want to share the textile, food heritage. The Smithsonian could be helpful to south Asian experts in their own interrelations. We want to collaborate with India in terms of wildlife, ecology and architecture.
The Smithsonian banned the use of selfie sticks at a time when technology is all-pervasive.
The reason to ban it was the sticks might damage artefacts. We still allow selfies.
Interesting exhibits from India?
We had a great exhibit on yoga last year to show its transformation in Vedic times as spiritual practice and the changes over the years. The Beatles music was inspired by Ravi Shankar who came from India. The exhibition of yoga, the idea of historical context was traced to ancient India. Indian food is so popular in the US, as are Pakistani kebabs. Everyone wants to know where that comes from.
How is 'America's attic' changing?
Though we are called that we don't like using the word attic. It implies you put away something and forgot about it! In America, the Smithsonian collection has 138 million objects of the planet and that collection was stored away. It is being used for education, research, inspiration for artists and kids. They see them and see inventions of the past―Edison's bulb, the first Apple computer, millions of birds, life on the planet, archive of DNA, growth of diseases. The Smithsonian is not just an attic, but an evolution.
How is American culture evolving?
In several ways. Root traditions, white settlements, African American history of slavery, freedom... diverse in the last 50 years, and now there are new immigrants in the US. It is all changing in the urban areas. In 1965, with liberalisation, more Indians came in. The American society is increasing in its diversity.
Give us a perspective on your UNESCO draft on the international treaty on safeguarding the world's living heritage.
In 2003, 165 countries were part of it. It got a lot of attraction, and includes India's Ramlila and the Taj Mahal.