"Nothing can make me go back to my former husband. But I wanted to challenge the system. So that the next generation, at least, is not so vulnerable." - Shayara Bano, a petitioner
In view of the different opinions recorded, by a majority of 3:2, the practice of talaq-e-biddat—triple talaq—is set aside."
With this order, a five-member Constitution bench of the Supreme Court abolished a 1,400-year-old practice followed by the Sunnis, the dominant Muslim denomination in India. The moment the judgment was delivered, petitioners hugged each other outside the court, women's groups declared that it was Eid for them, and parties across the political spectrum hailed it as historic. From Prime Minister Narendra Modi to Congress vice president Rahul Gandhi, almost all were on the same page for once.
"It was not an Islamic practice; it had been created by clerics," said Maulana Suhaib Qasmi of the Jamiat Ulema-e-Hind, an influential Muslim body that fought talaq-e-biddat.
For decades, Muslim women had found scant support for their fight against talaq-e-biddat, despite earlier court rulings in their favour. Indeed, the five women—Shayara Bano, Ishrat Jahan, Gulshan Parveen, Atiya Sabri and Aafreen Rehman—who had moved the Supreme Court against the practice, found resistance and threats, not support. "Clerics pressured us to take back the case," said Iqbal Ahmed, Shayara's father.
It was the grit of the wronged women, and the joining forces of Muslim women under several organisations, that brought about the judgment.
"My marriage was a nightmare, and though I protest at the way it ended, nothing can make me go back to my former husband," said Shayara, who has not met her children after her divorce in October 2015. "But I wanted to challenge the system. So that the next generation, at least, is not so vulnerable."
The Supreme Court, having received several similar petitions, clubbed them together to decide whether talaq-e-biddat was central to Islam, and whether it was constitutionally valid. The petitioners had raised two other issues—polygamy and nikah halala, the practice of a woman having to have conjugal relations with another man, in case the husband, after pronouncing talaq, wants her back. The court, while saying it was open to addressing these issues at a later date, restricted the hearing to triple talaq.
The talaq-e-biddat case has been compared to the Shah Bano judgment of 1985, in which the Supreme Court had fixed alimony for the woman divorcee. But the Rajiv Gandhi government negated it by a controversial legislation that made alimony mandatory only during iddat, the waiting period after the initial pronouncements of divorce. Shah Bano died in penury.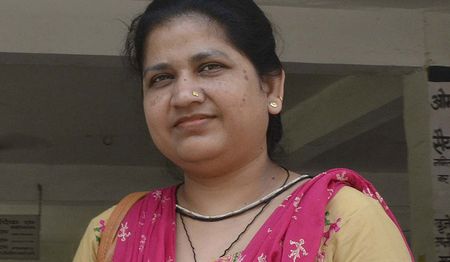 "This is not 1985," said Zakia Soman of the Bharatiya Muslim Mahila Andolan. "Shah Bano had no support, but Muslim women today are an organised lot. We will not allow this verdict to be negated."
In their dissenting judgment, Chief Justice J.S. Khehar and Justice S. Abdul Nazeer said the Centre should legislate against talaq-e-biddat, as it was not for the court to abolish a practice covered under Muslim personal law. They directed the government to bring in the legislation within six months, during which the practice would not be valid.
Earlier, the BJP-led National Democratic Alliance government had told the court that triple talaq was not central to Islam. Now that the verdict is out, the government does not have much to do on the matter. Since Khehar and Nazeem were in the minority, what they said in their judgment is now only a suggestion. The Centre is not bound to follow it, said Congress leader Salman Khurshid, who was amicus curiae in the case.
Union Law Minister Ravi Shankar Prasad said existing laws of domestic violence should be enough to punish men who pronounce triple talaq. Others feel that there is now a need for codifying Muslim personal law. Farha Faiz, Supreme Court lawyer associated with the Rashtrawadi Muslim Mahila Sangh, said it was the only way to free the religion from the "stranglehold of clerics". "The Quran is in Arabic," she said. "Most Muslims don't understand it, so clerics interpret at their convenience. But the Medina Charter clearly puts nation before religion. So why shouldn't India codify Muslim personal law?"
Those fighting for reforms point out that there is need for rules on divorce, inheritance and a host of other issues. "We need a Muslim Marriage Act on the lines of the Hindu Marriage Act," said lawyer Chandra Rajan, who represents the All India Muslim Women's Personal Law Board. Faiz quoted a couplet by Iqbal: "Sitaron se aage jahaan aur bhi hai, abhi ishq ke imtihaan aur bhi hai [This is not the end of the struggle, there is still a long way to go]."
The entire bench agreed that talaq-e-biddat had to be done away with. In their majority opinion, Justices Rohinton Nariman, U.U. Lalit and Kurian Joseph held that talaq-e-biddat was unIslamic. Joseph held that, since it was not fundamental to Islam, triple talaq did not enjoy the immunity granted to personal laws.
"It's an avant garde judgment that could open the door to codifying Muslim personal laws," said Supreme Court lawyer Malvika Trivedi. "The minority opinion does not matter."
Making a reference to the 1937 Muslim Personal Law (Shariat) Application Act, Nariman said triple talaq was "arbitrary" and should be voided. "The act also mentions the other forms of talaq, which are all unilateral," said Trivedi. "By that reasoning, all of them should be struck down." All these issues, she said, will pop up eventually, resulting in codified personal law for Muslims.
Shayara, who is still overwhelmed at how a personal humiliation has ended up creating history, is keen to get custody of her children, finish her MBA and be independent. "Please do not politicise the issue," she said.
But the issue has already been politicised. The BJP is claiming the verdict as its victory. Other parties, too, want to be seen in the right light. BJP leader Subramanian Swamy says the next move would be to press for a Uniform Civil Code—an issue that has been contentious since India became free.
The All India Muslim Personal Law Board will discuss the judgment at its executive body meet in Bhopal in September, said member Atiya Siddiqua. "Our laws are not man-made, they are divine," said Siddiqua. "But it is true they have been misinterpreted and misused. We have already started campaigns to tell people of their rights within Islam."