National Physical Laboratory (NPL), the sole custodian of Indian Standard Time, has now decided to sell time. While NPL has been providing time to the nation even before independence, this was a free service. NPL is the custodian of measurement standards of India, which include seven SI units (metre, kilogram, second, kelvin, ampere and candela). Though NPL has always charged institutions, who take other measurements from them, time has always been provided for free.
NPL, some months ago, signed a Memorandum of Understanding (MoU) with Indian Space Research Organsiation (ISRO) for tranfer of IST. ISRO, which so far was using the GPS given time for its satellites, is now switching over to IST, with its completely indigenous Navic satellite system. The "uncertainty" or the error margin of time provided by NPL is 20 nanoseconds, while that from other sources have a higher uncertainity. In precision systems, even a minute difference can translate into a big difference on ground. "With 20 nanoseconds, the error margin of locating the target is less than a metre," explained V.N. Ojha, chief scientist and head of the NPL's time and frequency division. A one second time difference in calibration, and a missile could land in another city, added Ashish Agarwal, NPL senior scientist.
While NPL has been providing IST with such a high precison for decades, there was no market for it. Even today, there is hardly any market for IST. All our internet devices are automatically synced with the US provided GPS. "Unless there is self reliance and complete independence from foreign services, we will always be vulnerable," said D.K. Aswal, NPL director, in an exclusive interview to THE WEEK. He recalled the time of Kargil war, when India had to zero in on targets and the GPS was blacked out. It was only after that incident India realised the need for its own satellite positioning system and developed the Navic system over 16 years. Syncing Navic with IST will make the whole system completely self reliant.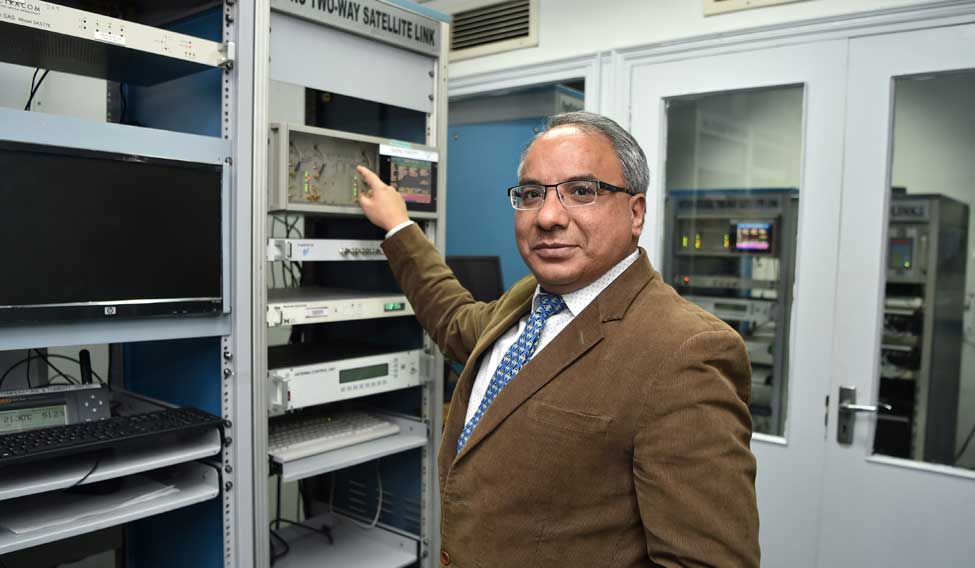 With the ISRO MoU, NPL also decided to start charging for providing IST. "We are not selling time, we are charging a fee for maintaining time," Aswal explained. A similar MoU with the Indian Air Force will happen shortly. IAF takes IST for all the three branches of military. Other regular subscribers of IST include the Department of Telecommunications and the Indian Railways. With NPL now providing IST at such a high precision, Aswal said there is a justification to charge for the services.
Aswal said that India was way behind many other countries in the usage of its own standard time, but now, the need will be felt in every sphere. He said that, until now a time difference of several seconds and sometimes even a minute between various television channel was fine, but with everything getting digitised, the need for using time from a standard source would be crucial. "With the Internet of Things, we will need all gadgets synced with one time. We are talking about smart cities and smart grids, they are only possible with a standard source of time,'' Aswal noted. He gave the example of a candidate who went to file his nomination for elections but was turned away by the official, as the deadline was over. And argument ensued, with both swearing by the accuracy of their watches. "How does one resolve disputes related to time? You need one time here too," he noted that in some countries like Germany, it was illegal not to use the national standard time.