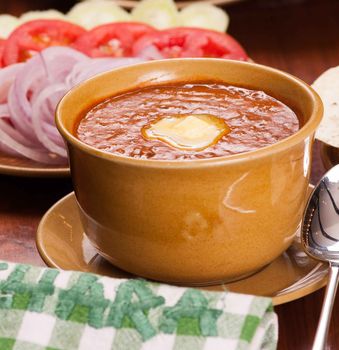 Change is the only constant, they say. Or, is it? Not at Bukhara, ITC Maurya's signature restaurant in Delhi, where nothing has changed since its inception 37 years ago. Elsewhere, food fads come and go, cuisines get into fusion forms but at Bukhara, patrons know just what to expect each time they go there—amazing North Western Frontier cuisine, remarkably fuss free. The Dal Bukhara, say regulars, is like coming home to your memories, its taste is so consistent. The homecoming feeling is accentuated by the fact that even the decor hasn't changed in all these years—rustic wooden seating. "We only touch up and refresh the decor, say, change the upholstery," says Zubin Songadwala, the hotel's general manager. "While all rules said 'evolve', at Bukhara, we realised that there was no substitute for authenticity."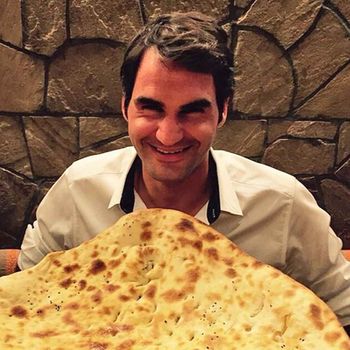 All the food that's served here basically comes from the four tandoors that the diners can see. The obsession with authenticity is so great that the person supplying meat for another signature dish, the Raan, too, is the same one who supplied it when the restaurant first opened. Of course, his identity is a secret the restaurant refuses to let anyone on. Rival eateries, don't even try locating him; this Jaipur man is not available as a vendor for anyone else.
There are bound to be legends in a place like this. The famous one is about the Dal Bukhara, which is said to simmer for 24 hours before it is ladled out to a patron. The other is that chefs pour in fresh ingredients into the cauldron regularly; it has never been off the fire. Songadwala grins. "Yes, the dal is cooked for 24 hours, that's true. But no, the cauldron is changed regularly," he says. "However fantastic the legends sound, there is the practical aspect, too. We have to adhere to food safety regulations. But yes, before one cauldron is off fire, the other is ready."
There can be only one Bukhara in the world. So, ITC decided to open clones called Peshawri across other cities. While they serve the same fare, Peshawris are a tad more adaptable. So, in Mumbai, you can have a tandoori lobster.