In the US, PAD is one of the top 10 killers among medical disorders, sharing a place with coronary artery disease.
The sluggish traffic in Bengaluru sometimes gets on my nerves. The speed breakers and those long signals add to my woes.
The human body gets agitated by traffic jams in the arteries.
In India, around 10 million people are affected with Peripheral Arterial Disease (PAD), a condition where arteries get narrowed with plaque buildup. PAD eventually leads to reduced supply of blood and nutrients to the limbs.
Smoking and diabetes are some of the major risk factors for PAD, says Dr. K. R. Suresh, director and senior consultant vascular surgeon, JIVAS Hospital, Bengaluru. That may explain the high incidence of PAD in India. Studies indicate that 20-25 per cent of the diabetic population in the country suffers from PAD. Obesity, high cholesterol and hypertension can also increase PAD risk.
"One of the most common symptoms of PAD is pain in the legs while walking," says Dr Irfan Khan Hamid, consultant interventional cardiologist at Hiranandani Hospital, Mumbai. Patients develop leg pain while exercising because of insufficient blood flow in the legs. "This symptom is medically known as claudication. I had a patient who had just leg pain. He had been seeing multiple orthopaedicians. They examined whether he had problems with his joints. He seemed to be fine, but the pain persisted," says Hamid. When the patient came to see Hamid, he examined his peripheral pulses. "They were weak as compared to his other pulses. I did a Doppler scan and found that one of his arteries that supply blood to his lower limb was completely blocked. He then underwent an angioplasty of the leg vessels."
PAD can be a life-threatening condition, says Dr Hemanth Kumar Pandharpurkar, a consultant vascular surgeon at Hinduja Healthcare Surgical, Mumbai. "In the US, it is one of the top 10 killers among medical disorders, sharing a place with conditions like coronary artery disease," says Pandharpurkar. "A limb affected by PAD is prone to infections, especially in a diabetic patient. These infections may be mild and localised or severe enough to cause sepsis leading to renal and pulmonary dysfunction and eventually mortality, if not attended to promptly," he says.
PAD is synonymous with leg attacks. In 70 per cent of the cases, it affects the legs. Meanwhile, it can also be an indication of atherosclerosis (buildup of fatty deposits in the arteries). Coronary artery disease is significantly present in 60-80 per cent of patients with PAD and 15-25 per cent have cerebro vascular disease. Their co-existence can make one a high risk patient.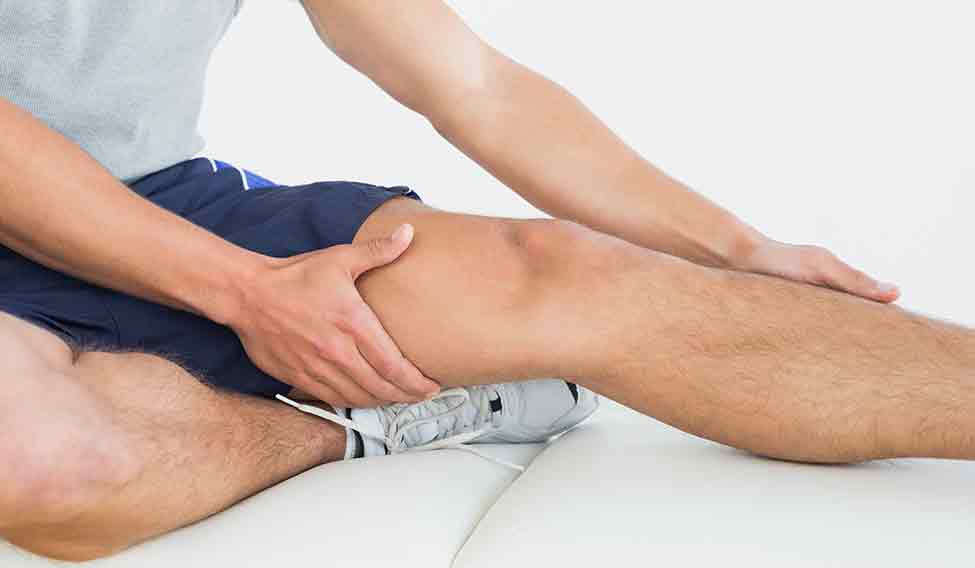 A leg attack sometimes requires an emergency procedure, especially when the patient develops blood clots that completely block blood flow. Says Pandharpurkar, "A revascularisation procedure, either open surgical [thrombo-embolectomy] or endovascular intervention [where clots are sucked out or drugs to dissolve them are delivered via a tube introduced into the artery through a puncture in the skin], is usually indicated in such acute setting, with an intention to clear the clots blocking the artery." Blood thinning drugs, lipid lowering agents, endovascular interventions like balloon angioplasty and metal stents are significant advancements in the management of PAD, he says.
Kolkata-based Chandrakala M., 61, lost a toe to PAD. She had been suffering from diabetes for the last 12 years and had symptoms that people normally tend to ignore—pain, swelling and redness in the forefoot. In a few days, she developed a wound between her big and second toes with puss discharge. She had mild fever, too. The arterial Doppler ultrasound scan showed that Chandrakala had poor blood flow in her lower limb arteries.
Chandrakala could perhaps have avoided the amputation by exercising regularly and controlling blood sugar levels. Walking, swimming and cycling can go a long way in improving blood flow to the muscles. Workout can also condition the muscles to perform with restricted blood supply. "It can even improve the size of the smaller arteries supplying blood to the affected limb," says Pandharpurkar.
Some names have been changed.
ALARMING NUMBERS
* 10 million people in India suffer from peripheral arterial disease (PAD).
* 20-25% of India's diabetic population has PAD. Obesity, hypertension and high cholesterol up the risk.
* 70% of PAD cases are leg attacks.
* 60-80% of PAD patients have coronary artery disease and 15-25% have cerebro vascular disease.