The ceiling fan in her bedroom drones, and the attached bathroom is flooded, thanks to a leaking tap. There are cheques to be signed, packages to be couriered, plans to be approved and rehearsals to be fixed. It is one of those days in dancer Prathibha Prahlad's breathless life.
She looks at me and says, "Come with me to the airport. We'll talk in the car." She is off to Delhi and then on to China. Prahlad settles down in the car, a big red bag on her lap.
Being single must be challenging, I tell her. "Very tough. More so if you are a professional," she says. "One has to take care of everything from the macro to the micro. I have always been single, even while I was in a relationship and a lot got taken care of."
As we talk, flashes of her older self surface, vivacious and exuberant. They take me back to her artistically done living room that had several photos of her dancing. Some photos show her with Ramakrishna Hegde, former chief minister of Karnataka, with whom she had a relationship.
One photograph that hung above the display of earthen pots and brass statues had particularly caught my attention. It showed Hegde, Prahlad and two small boys huddled together. "We were together as a family for a very short time, until death snatched him away," says Prahlad. Hegde, 35 years her senior, died on January 12, 2004, aged 78. The twins, Chirayu and Chirantan Prahlad, are 18 now.
Prahlad's Cinderella moment came when she was 22. "At first I thought it was a prank call. Why would the chief minister call me? It did not make sense to me," says Prahlad, smiling. "He said he liked my performance on TV, and invited me home for dinner. I was elated." But, her family was horrified. "My father said, 'You cannot go to his house alone for dinner. I'll drop you and wait outside. Just show your face and come back in half an hour.'" The dinner invitations kept coming and the chats kept getting longer.
"He chased me," says Prahlad. "I was not the kind of person who would have gotten into a relationship with a married man. We were not filthy rich or something. My parents were academics. We had a home, a car and regular life, like millions of people in this country."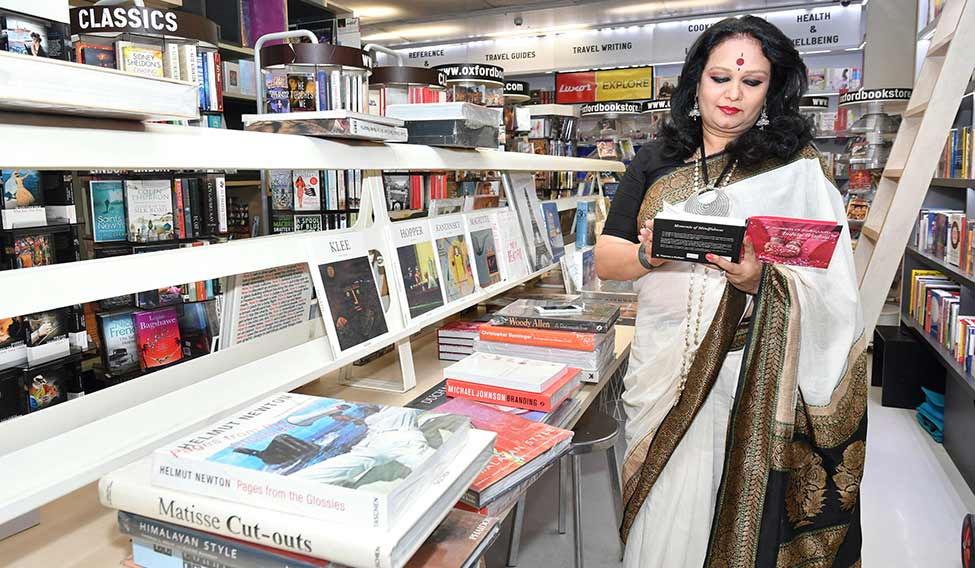 SHE REMEMBERS HEGDE as an incurable romantic who was extremely cultured and refined. "I mean it from the bottom of my heart, because I have never come across anyone like that until today," she says. "He was a perfect gentleman, sensitive, well-mannered and he knew how to take care of people. He would never insult or humiliate anybody. He did not have this aura of 'I'm all powerful. I can do anything'. Power never corrupted his soul.
"He suggested marriage a couple of times, but I was not very keen. I told him he was archaic. Basically, I was a person far ahead of my times. I did not like anything that is symbolic or farcical. He was already married. So, another marriage didn't make sense to me. I thought what was the point of going through some ceremony that was not accepted by law."
Hegde was genuinely interested in art, she says. As a tribute to him, the Prasiddha Foundation, of which she is managing trustee, is building a cultural centre in Vidyaranyapura, Bengaluru. A symbolic foundation stone was unveiled on August 29, Hegde's 90th birthday.
"He was extremely intelligent, well-read and artistic," she says of Hegde. "He wasn't so much into classical dance, but he loved Hindustani music. He had a huge collection of classical songs and he would play it every night.
"I want this cultural centre to be buzzing with creativity and ideas. We will open our doors to all sections of society, for I believe art can make people better human beings. Art and culture define who we are. The centre will allow art enthusiasts to interact with artists and learn various forms of art."
As a budding dancer, she struggled because of the absence of such centres, says Prahlad. As she wanted to train under a traditional guru, she would travel to Chennai on weekends to learn bharatnatyam under Kalanidhi Narayanan.
"The weekend classes would go on for up to ten hours," she says. "On Monday morning, I would come back, freshen up and rush to college." Her life was so hectic for several years. "I would have little windows of ten minutes or half an hour to do my own stuff," she says. "Otherwise, I was in and out of activities all the time."
Then, her parents told her that they could not go on supporting her. So, after graduating in mass communication, Prahlad took up jobs on contract to pay for her dancing lessons and travel. When I tell her that all that hard work has paid off, she shrugs and says, "I don't know. I think people who have worked far less, flitted around and batted their eyelids got into better positions than I have, and have got awards sooner than I have. But, I am glad that my awards are because of all the sweat, toil and blood that I gave, and not because of batting my eyelids."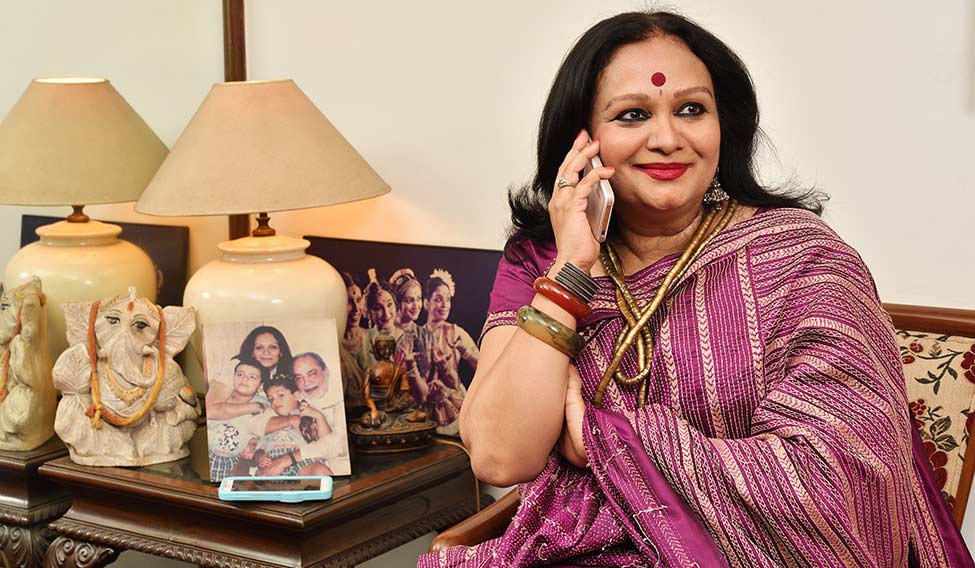 Prahlad is a brand today, and recognition has come in multiple forms—from becoming the youngest recipient of the Sangeet Natak Akademi award (2010) to being awarded a Padma Shri (2016). As artiste, guru, author and pioneering choreographer, she is today a spokesperson for Indian culture internationally.
'Call of the Flute', one of her most experimental choreographies, was about the rural-urban divide. 'Rhythm and Harmony' and 'Panchajanya' had multiple Indian dance forms. 'Vande Mataram' had eight classical dance styles as well as martial arts. Prahlad says, "It was very successful. We travelled abroad several times with it."
The Delhi International Arts Festival was conceived by her. It has put her on a par with directors of other international festivals and has won her much critical acclaim. Artists from about 40 countries take part in this festival, which is in its 10th year now. "The Hampi Vijayotsava, one of our initiatives, has been instrumental, among other things, in getting Hampi recognised as a UNESCO World Heritage Site," she says.
Nonetheless, Prahlad says she feels weary looking back. The lack of support from authorities made things annoyingly laborious for her in the initial years of her career. "Karnataka was not known for classical dance then," she says. "So, I had to fight systems and break barriers to get recognised in the national scene and to make my way internationally. A lot of times, I had no one to support or speak for me."
And, she has had to deal with gossips and insinuations. She says, "As far as I am concerned, I am Hegde's wife, companion and partner, because I had an extraordinarily deep relationship with him, both personally and professionally." She elaborates that this is what a relationship is about—whether it is a marriage, a live-in relationship, companionship or partnership.
"Many marriages are a sham as the couples are fighting all the time," she says. "It is more about control, possession and entitlement. For me, the basis of a relationship is love and trust. The new laws recognise this relationship. I was ahead of the curve."
Prahlad's single life typically begins with a mug of coffee, newspapers and yoga. "With my twin boys now studying in a US university, I am bent on taking on more and I am devoting all my time to my passions," she says.
Some days, she works for 16 to 18 hours, planning and promoting the Delhi International Arts Festival. In the evening, she goes for a quick walk and then chills out with her friends or watches a performance.
An atypical day is when she is on her own, wondering what to do!