Pardon my absence over the last two months as I was busy, well, electioneering.
While I was interested in contesting the Delhi assembly election since 2013, getting a ticket this time was as surprising for me as for you all. I have to admit―not because I belong to the BJP and work for the party intrinsically, but solely on a neutral basis―that it is one organisation which is absolutely democratic and fair when it comes to doing justice to its workers and recognising their work on their own.
Now, as for me, the decision to fight this battle was an easy one―a fight between actual development work, approachability and stability on the one hand, and doles, subsidies, prime-time dramas on the other. It was 19 days of nonstop running, working, meeting, greeting, managing, pacifying and no sleep. But boy, what an experience! Even though this was the second election I fought, everything―the issues, the outreach, the expectations, the management―was on a much larger scale than before.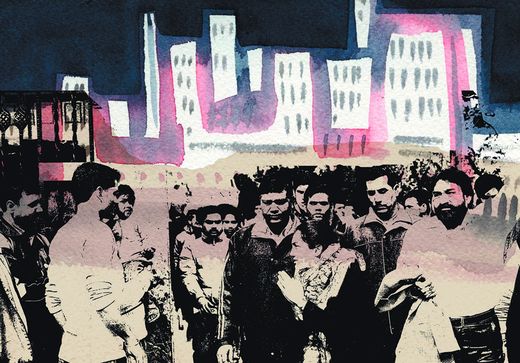 At the very beginning, on the day of ticket declaration, I had decided I would fight this election on a personal approach basis, and not in the media, as it gives a more realistic sense of the problems of the constituents at large and also at an individual and micro level.
Political expediency, too, suggests that the tried-and-tested formula of door-to-door and person-to-person approach almost never fails. And given that my constituency, New Delhi, was one we hadn't won post delimitation, it became all the more important that we did some leg-breaking work and met as many people personally as humanly possible in the two-week-long (or short) campaign. But without doubt, the support of the people, especially the youth, and their willingness to join the campaign along the way was overwhelming, to say the least.
Many stories rush to my mind as I write this, but overall there were three major take-home experiences from the election. One, the intensive water, sewage and sanitation work required in the slums and clusters of the otherwise super-posh Lutyens zone. Trust my Lok Sabha election-time travelling experiences, the situation is much worse than in villages of Uttar Pradesh. Two, I may have lost this election, but each time I rang the doorbell and out came a family with daughters who expressed happiness at meeting me and declared they will ensure their girls continue to study and do something like me, I felt I had won a little. And finally, the faith that 25,630 people of my constituency reposed in me and my abilities to help and serve them in spite of the fact that I was contesting against a former (and now incumbent) chief minister of Delhi.
All the above reasons have strengthened my resolve to work harder and persevere to help and serve my constituents and my countrymen, and give back to society all the love, support and endless blessings I earned along the way.
And not to forget my gratitude for the unconditional faith and support of the party leadership and colleagues, some MP friends and most importantly, our ground and area workers and my family and friends from all over who led their own door-to-door campaign teams, slogging for endless hours, climbing innumerable stairs. I know a million thanks won't be enough.
Certainly a humbling and maturing experience, this election has made my decision to enter politics around seven years back clearer to me than ever before.