While India reels under a spate of crimes against women and those committed by fanatics, some of our political outfits choose to remain "secularly selective" in commenting on and condemning the incidents.
The Congress surely has not come a long way from endorsing a hate-mongering (boti-boti) candidate in the Lok Sabha elections to calling for peace after the recent riots in Saharanpur, where whispers of their former candidate's involvement in the crime still float around.
Four months on, the wait to see this "leader" expelled from the Congress continues. The latest news is that he is seeking to join the Samajwadi Party and contest on its ticket in the upcoming assembly byelection. Of course, changing parties would merely be a "secular" jump for a man Saharanpur locals allege was behind the incitement of the mob which burnt down markets and localities. The Congress, coming clean on what it professes to be secular, is naturally "concerned" about rising crimes and criminality hidden under the cloak of their version of "secularism".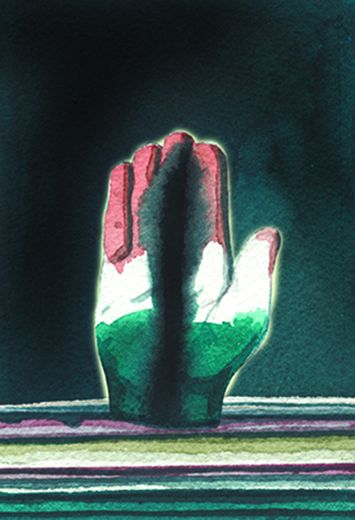 My question, actually, is directed to all the voices which grew loud and gave a communal colour to an incident of alleged force-feeding of a rozedaar but became feeble when reports about an alleged gang-rape and faith conversion of a woman in a madrasa in Uttar Pradesh came out. How is this incident any different from, say, the Nirabhaya case? Or was the reported gang-rape in UP not "secular" enough to call for similar outrage as in earlier cases? This incident should have made more headlines, provoked more outrage and incited more debates than it did, considering that it carried, within it, possibilities of abductions, forceful conversions, organ theft and trafficking of women. The apparent and comparative silence on the issue is unnerving. Yes, we look for communal colour in incidents of unknown identities, but suppress news of horrific incidents, should they hurt certain sentiments.
Perhaps, reporters did not understand that this has nothing to do with the communal-secular debate but everything to do with a person's right to exist as she wills. In the bargain, the only voice that got suppressed was that of the woman outraged.
This brings to the fore the dichotomy of treatment and importance attached to crime-related issues. An ordinary restaurant rage over bad food was given a communal colour, whereas a horrific crime and its aftermath were meekly reported by the media and selectively taken up by politicians. If we have the courage to call a spade a spade and question the protest against disallowing a loudspeaker atop a Hindu temple in Moradabad, why did we resign to terming the Saharanpur riots as a "clash between two groups" and to under-reporting of an alleged forced faith-conversion and gang-rape?
The Congress showed its hypocrisy and double standard―it simply condemned the former and quickly appealed for peace, whereas it remained silent over the latter, where three lives were lost and one innocent life was traumatised. Secularism never meant being selectively vocal.
The 2014 Lok Sabha election results were a fitting reply to this attempt, of not only the Congress but, of late, regional parties like the Samajwadi Party at polarising vote-banks through community pleasing statements and policies. After all these years, the voter is now aware that this never truly worked to uplift anybody and worked only to pit one against another. It is time they realised that the politically empowered Indian is not only alert but also asking uncomfortable questions.