I don't care what the world says—this is my last column for the year—and I am confidently declaring 2017 as the year of women. Something extraordinary happened when one bold woman called out a Hollywood monster named Harvey Weinstein. All of a sudden, floodgates opened across the world, and women from entirely different cultures and backgrounds rallied behind the #MeToo campaign unequivocally. Nobody, but nobody, could have anticipated such a dramatic response to a war cry that declared it was time for women to speak up about an issue that had been swept under the carpet for decades.
Today, women constitute a gigantic dynamic. Particularly, in show business. The moment a powerful man (Weinstein) was forced to give up his position and surrender all his privileges  after the gross expose, a quiet revolution got underway. At the moment, it is restricted to Hollywood biggies—who would have thought Dustin Hoffman was a serial offender? But, I am hoping before the year is out, at least one Bollywood Weinstein will stand exposed and shamed, closer to home. Off hand, I can think of three self-declared movie moghuls and showmen, who I know are guilty of the exact same crimes as Weinstein. They have ruthlessly exploited their positions in the pecking hierarchy of Bollywood for several years and gotten away with it. In their nasty, loathsome  worlds, they have spared nobody—from the top actresses of today, to back-up dancers they fancied. And, yet, nobody is willing to nail them.
Priyanka Chopra is in India briefly. Today, she is one of the most high-profile global icons, respected across the world for her success and personality. Priyanka best represents the contemporary female professional, capable of handling her multiple responsibilities, and juggling a frenzied travel schedule that hops, skips and jumps across the world. As with many other capable women, she is a multi-tasker par excellence. Consider this: During her very limited time in India, before she rushes back to her second home (New York), she has been inundated with lucrative endorsement offers, with news reports quoting a mind-boggling fee of Rs 1 crore a minute for a stage performance of her hit songs. She also has to attend the wedding reception of her colleague and friend Anushka Sharma. I know she will manage it all—and with a big, broad smile at that.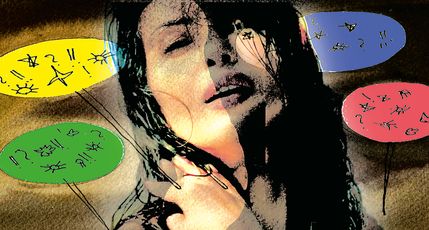 I have known Priyanka over the years. She is highly disciplined and intelligent, as are most Army kids in showbiz. Women in showbiz are easy targets, with vultures hungrily circling them from the time they set foot inside a studio. This is a worldwide phenomenon. It is only now, thanks to Rose McGowan who started the #MeToo initiative, that the perpetrators of the assaults are being identified as criminals—not just 'naughty boys' who made unwanted passes at women. Men like Weistein actively destroyed the careers of those who resisted their sexual advances. Perhaps, all of us need to understand the huge difference between sexual harassment and such criminal acts. It takes enormous guts to slam someone of the stature of Meryl Streep, who had once called Harvey 'God', but Rose has done just that by calling Streep a 'hypocrite'.
I am positive India will find its Rose soon. I am hoping Priyanka is that person. While Priyanka has spoken out against this form of discrimination and harassment in Bollywood, she has stopped short of naming the culprit(s). I am going to urge her to do just that when she delivers the important Penguin Annual Lecture address in Delhi soon. I want to assure her she will get the backing and blessings of countless oppressed women in India and across the world.
www.shobhaade.blogspot.com