I would like to congratulate Nitish Kumar, the chief minister of Bihar, for reviving art and culture through Bihar Diwas, a festival of music and dance. This year, the chief minister unveiled his women empowerment policy on March 22, the day on which Bihar Diwas is celebrated. It is aimed at providing education and employment opportunities to the women of Bihar and ensuring their participation in the state's political, social and financial progress. The celebration marked the 103rd anniversary of the formation of the state of Bihar, which was carved out of the Bengal Presidency in British India. A few years back, I had the honour of meeting Nitish Kumar after my concert in Patna for Bihar Diwas. I still remember his gracious hospitality.
Bihar has given some great musicians, statesmen and politicians to the country. I still remember the Durga Puja celebrations in the 1960s in Bihar when musicians and dancers from across the country used to perform in different cities, especially Patna. From the time I turned 18, I used to be in Patna every year for Durga Puja celebrations, till they were discontinued.
I remember the legendary Jayaprakash Narayan's speeches at the Patna maidan. Rajendra Prasad, the first president of India, lived on Hardinge Road. After his retirement, Rajendra babu once sent a messenger asking me to perform at his residence for his special guests. I, along with Pandit Kishan Maharaj, the legendary tabla player of Varanasi, accepted the invitation and performed for him. I still remember his words: "Beta, ab hum rashtrapati nahin rahe (Son, I am no longer the president)." To that, I replied, "You were the first president of India and you will always be remembered as such by every Indian."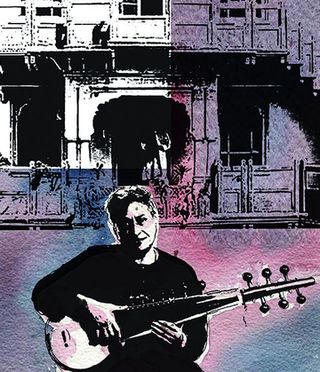 Pandit Dev Narayan Jha, a sarod player from Bihar, was the most committed and dedicated disciple of my father. Later, he became a staff artist at All India Radio, Patna. At the time of partition, my father had sent all our family members to Bhopal for safety, but he decided to stay back in Gwalior. All demonstrations passed through the main road called Jiwaji Ganj (now renamed Ustad Haafiz Ali Khan Marg). Out of love and reverence to my father, nobody entered the residence. All my father's disciples, especially Pandit Jha, never left him alone till the situation became normal.
I am so happy that the honourable president of India conferred the Bharat Ratna on former prime minister Atal Bihari Vajpayee. It was so befitting and appropriate that a man of his stature received the country's highest civilian honour. He has been an inspiration to so many Indians. I have been very fortunate to have spent many memorable moments with him. I am also happy about Gwalior, our common link, where we both were born.
I would also like to congratulate the great Shashi Kapoor on being conferred the Dadasaheb Phalke award. He has been one of the classiest actors that the Hindi film industry has ever seen. It was a glorious career that ranged from the mainstream to the arthouse to the crossover. Romance, action, light comedy, social realism, melodrama, multi-starrers, period fantasy, international arthouse and Indian parallel cinema were all his jewels. I was to work on a project very dear to him called Khayal, a documentary produced by the Films Division in the 1980s. However, I was unable to accept that offer, because of other commitments. Yet, I spent numerous memorable moments with the great man. I am so happy to see his family taking forward the legacy with dignity and grace.
*music@sarod.com *