I would like to congratulate Arvind Kejriwal on being sworn in as chief minister. I hope art and culture flourish in Delhi during his term. I also hope that we get a world class concert hall in the capital city!
For many years now, it has been my desire to compose music for and with children. In the west, music plays an important role in day-to-day life, beginning with school. It is unfortunate that we do not stress the importance of music, especially at the elementary level. We grown-ups are the guardians of culture and traditions. And it is our responsibility to ensure that we pass on to future generations all that we have inherited. Therefore, culture should permeate to the very roots of society, making children proud of their heritage.
The responsibility to inculcate a sense of music in the young does not rest solely with schools. The task must begin earlier, at home. To successfully influence impressionable minds, music, especially vocal, should be part of elementary education, as also classical dance. A countrywide programme of this nature will help the growth of musicians and dancers and will encourage all people associated with the arts. I hope parents and teachers will make an effort in this direction and help children take pride in their Indianness.
The fact that more music festivals are held today and that the audience is larger shows that those who have cared to involve themselves in music have been amply rewarded.
Young people often tell me that they understand film and pop music whereas they find classical music difficult to follow. Perhaps, it is simpler to follow words rather than notes, but getting initiated always takes time. Listening itself constitutes a major part of learning classical music. Indian music comes alive in the moment of performance where the audience inspires the artist to elaborate the raga in unexpected ways. This mutual attentiveness should not be underestimated.
I began my career in music listening to my father, often reluctantly. I was perhaps a prisoner of conscience! When I started learning music at the age of four or five, the notes of a raga used to trap my body and soul. I wanted to break free keeping my legacy in mind but my father-guru was firm. Operating within the constraints of the notes, time taught me how to stretch my boundaries, to redefine my skies. I had consciously and willingly offered myself as a prisoner to this challenge. It is like a wonderful prison where you discover your freedom.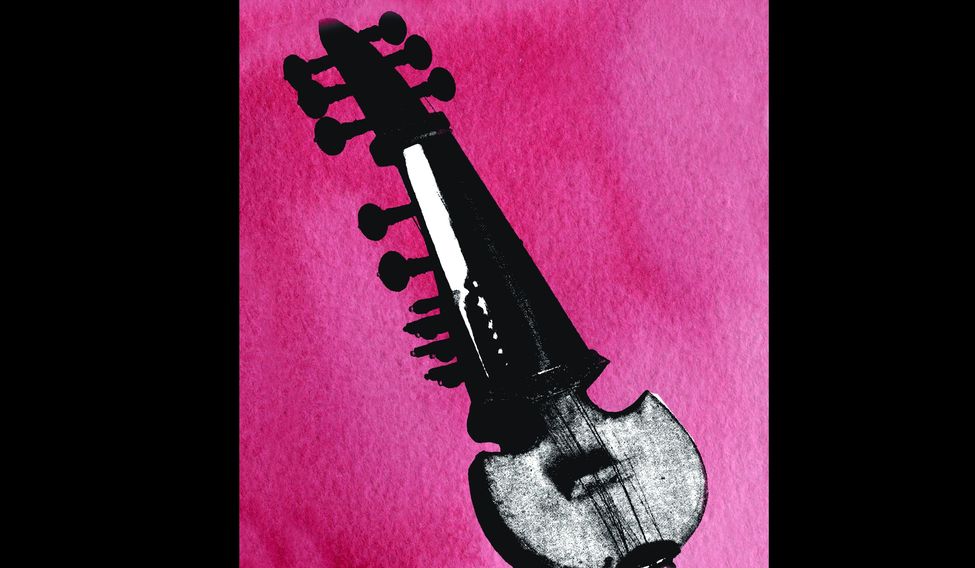 The options and temptations in this world are many, but music that is passed on as a precious heirloom cannot be easily frittered away without guilt. Musical vibrations can convey moods and emotions and have the ability to mould our consciousness. Different types of music have different effects on the mind―both positive and negative. Our mind is like a living organism. It must be nurtured; it needs stimulation to develop and grow.
Music has many faces. Conversation, recitation, chanting and singing are all part of music. Vocal music appeals to most of us because of its poetical or lyrical content. Instrumental music, on the other hand, is pure sound. It needs to be experienced and felt. Since there are no lyrics, there is no language barrier between the performer and the listener. It transcends all barriers. Music for me is a way of life. The love and the pull was inbuilt. I really didn't have to work on that bit. In a traditional musical family, most of the kids become responsible very early in life. I was fortunate that I was the youngest child of my father and guru, Ustad Hafiz Ali Khan Saheb. I got the opportunity to be around my guru and along with learning music, I realised the importance he gave to human values and completely surrendering to God.
*music@sarod.com *