For the first time, I performed at the Nobel Peace Prize ceremony and concert. I am so happy and delighted that Kailash Satyarthi received this year's Nobel Peace Prize. I want to thank him for the work he has been doing to safeguard the rights of children. I am extremely proud of him.
Along with my sons Amaan and Ayaan, I presented 'Raga for Peace' as a tribute to Satyarthi and Malala Yousafzai, the other winner. I would like to congratulate them for their work against the suppression of children and for their right to education.
We performed on two occasions. The first was at the presentation ceremony. It was a proud moment for me as an Indian to see Kailashji receive this great honour, especially since it was after 35 years that an Indian was getting it.
Our second performance was at the spectacular Oslo Spektrum. It was perhaps the largest gathering abroad where I have performed. It had more than 6,000 people, including Prince Haakon of Norway, other members of the Norwegian royal family and the Nobel Laureates.
It was wonderful to perform alongside Queen Latifah, Steven Tyler of the band Aerosmith and Nuno Bettencourt, a guitarist in the band Extreme. The atmosphere backstage was magical. All the artistes interacted with the highest regard for each other's musical genre.
This year, the Nobel committee invited artistes from India and Pakistan to present a special blend of traditional and modern music sensibilities of the two countries. While my sons and I represented India, Nusrat Fateh Ali Khan's nephew Rahat Fateh Ali Khan represented Pakistan. I had the honour of meeting Fateh Ali Khan on numerous occasions. He was truly a symbol of humility and grace. He took qawwali to the international stage and was far ahead of his times. I had honoured him with the Hafiz Ali Khan Award a few months before his untimely demise in 1997. Now, Rahat is taking forward his legacy.
It was an honour to be a part of the endeavour. It is important that we work together to foster love and peace on earth. Creativity is one of the most wonderful methods through which this objective could be accomplished.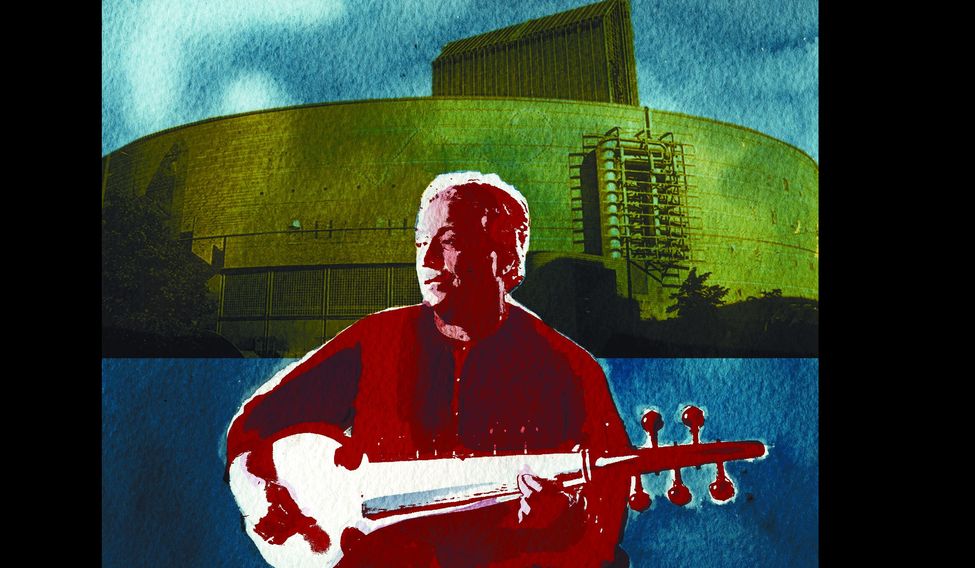 The pursuit of music, arts and culture removes our emphasis from greed, egotism, pride and materialism, which drive us to violence. As the Nobel Peace Prize ceremony showed, these avenues also unite human beings across borders. This kind of love is required to end the killings that dominate our world, to nurture peace and to raise kindhearted children who would abide by nonviolence.
Flowers are used to welcome guests and to worship and honour the gods. Similarly, we arrange musical notes into bouquets or compositions, which display our human feelings and emotions. The musical vibrations of sarod convey beautiful moods and emotions and have the ability to mould and shape our consciousness. I wish my music has the power to shape the consciousness of the people and create oneness among them.
music@sarod.com