I was honoured to be part of legendary thumri artiste Girija Devi's 85th birthday celebrations in Varanasi. Thumri is a semi-classical style of singing with lyrics that are romantic or devotional. You cannot execute its emotions without the right training or the right understanding of an emotion. An example would be the classic song kya karoon sajni, aye na baalam. After my performance, I requested the thumri diva to join me on stage. She sang as she did in the 1960s and 1970s. Time stood still. It had been nine years since we performed together. We had recorded an album called Sound Treasures in 2005 before our concert at La Monnaie, De Munt in Belgium that featured only opera singers. However, she was unable to make it to the concert because of ill health.
Girija Devi has been like an older sister and has performed many times at my father's memorial festivals. Her husband, Madhusudan Jain, used to invite me to Varanasi for a music festival called Lalit. Once, in 1967, Madhu babu organised a seven-day music festival and gave me the honour of concluding it.
Girija Devi's contribution to the world of music has been immense and I have requested the prime minister to honour her with the Bharat Ratna. Today, she is one of the last exponents of the timeless thumri legacy and carries an era with her.
It is sad that women in India are so caught up with social and domestic pressures that they are unable to pursue careers, especially creative ones. Even if they do, most are not allowed to continue after marriage. Back in the day, however, many women thought outside the box and made their special contributions.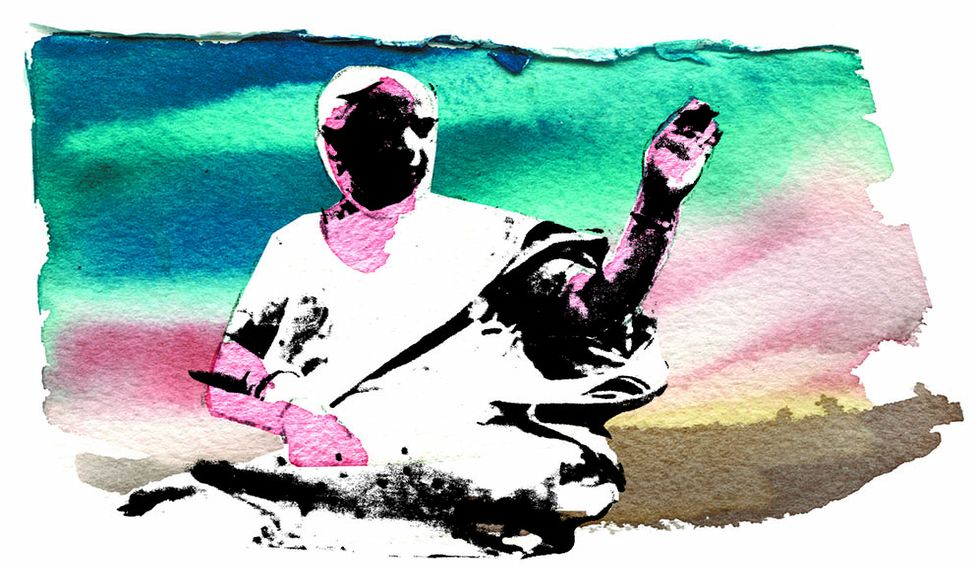 I extend my prayers to Sumitra Charat Ram on her birth centenary this year. May her soul rest in peace. I was so happy to have honoured her with the Hafiz Ali Khan Award back in 1994 for her immense contribution to art and culture through her institution, the Shriram Bharatiya Kala Kendra. With the involvement of several great gurus and artistes, the Bharatiya Kala Kendra became an important centre for music in the late 1950s. Over the years, many capable musicians and dancers were invited to teach at the institution. There were the Senior Dagar Brothers (there would later be another set of Dagar brothers, as remarkable as the first), Guru Sunder Prasad, Shambhu Maharaj and his nephew Birju Maharaj for kathak, Ustad Wahid Khan for sitar (younger brother of Ustad Inayat Khan and uncle of Vilayat Khan), Ustad Mushtaq Hussain Khan and Dilip Chandra Vedi for vocals, and Naina Devi, the thumri singer who became principal of the institution. I hope the staff, family and followers take Charat Ram's legacy forward as her institution was once a central part of New Delhi's cultural scene.
Sitara Devi, the 94-year-old kathak legend, also passed away a few days ago. I have some beautiful memories of her. In fact, as a young boy, I had the honour of meeting her father and guru, Sukhdev Maharaj, at a music festival in Mahoba, Uttar Pradesh, in the early 1950s. Sitara Devi represented the Banaras school of kathak and was its most known face. We attended many music and dance festivals together. She was a multifaceted and multidimensional creative artiste who played the female lead in many films. She also learnt from Acchan Maharaj (Birju Maharaj's father). Her son, Ranjit Barot, is a brilliant drummer. I was quite friendly with Ranjit's father, Pratap Barot, who is in London these days. Her nephew, the legendary Gopi Krishna, became the face of kathak after the film Jhanak Jhanak Payal Baaje in the 1960s. Sitara Devi will always be remembered for her generosity, commitment and dedication to kathak. May her soul rest in peace.
music@sarod.com