In an unusual cultural meeting, 70 artists from India and Britain will perform together for the first time at the Appa Art Fest in Kamshet near Mumbai from March 9-13, 2017. Curated and conceptualised by graphic designer Karthikeyan Ramachandran, the fest has been organised by the curator as a tribute to his father—acclaimed artist K.N. Ramachandran—to commemorate the late artist's birthday. The national art fest is being held under the K.N. Ramachandran Memorial Trust.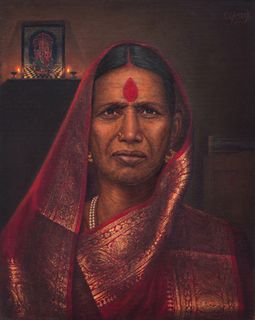 The fest brings together traditional and contemporary artists along with sound designers from India and Britain. Talking about the fest and the various performances that will take place at the five-day event, Karthikeyan says, "This year, we have gone international. Unlike last year, the second edition of the festival will see 70 artists from the country and beyond. Every artist has been given one year between 1947 to 2017 to share their piece of art in painting, sculpture, performance art, sound design, visual design and mapping. The artists will perform their art on the year they have chosen."

Besides the individual works of the artists, the fest will showcase an artistic timeline of the things that happened when Britishers left the country till the present year. Contemporary artists such as Ambaji, K.N. Ramachandran, Bandish Projeckt, Vivek Rajgopalan, Swadesi, True Amy, Global Face & Logic (People's Army), Arun Kulkarni, Ganesh Doddamani, Bobby Friction and Bhavishyavani will also showcase their works at the event.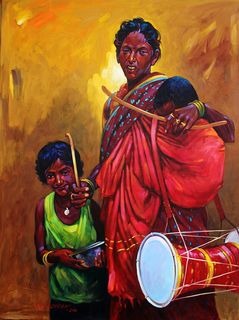 "Bobby Friction from the UK is playing with 1960 and is working on a piece which will connect 1968 to 2017. Kunal Naik has taken 1974 where he has found a co-relation between the Pokhran blast and the Buddha. Apparently, when the Pokhran blast happened, the scientists who conducted the blast gave the President a Buddha statue. The code word of the blast was also 'Smiling Buddha'. His entire piece is about the nuclear blast and Buddha as a symbol of peace. Another artist, Teddy Maurya, has taken 1966. He is playing from 1966 to 1666 and is doing a play which is about anti-gravity and gravity," says Karthikeyan.

Seven unique exhibitions, including Sapna Bhavnani's photo exhibition, Glitch exhibit by Mandy Kulkarni and a collective of six designers who came together and created a graphic novel called '69', will also be there. Besides this, seven creative workshops and the last paintings of K.N. Ramachandran will also be showcased. The uniqueness of these works is that they were made when cancer had infected his hand and yet he managed to sketch tiny dots by tangling up his hand in the chair and putting the paper down on the floor so that the pen could touch anywhere.

Talking about the sketches, Karthikeyan says, "The last paintings by my father will also be showcased. He was handling 2015 in our 70-year line up where I have put up never-seen-before sketches of his works that he did two months before he passed away. One can feel the pain in the tiny dashes that he had sketched before leaving us. There's a bunch of modern art sketch pieces, about 10 of them."