People's eating preferences are a major contributor to the variety in momos.
It is probably one of the biggest makeovers in the culinary scene. Thanks to its long journey from Tibetan towns and the hills of the northeast to the bustling metros, the good old plain momo is no longer plain, and what has come out is an array of new flavours. While the original momos constituted cabbage, carrot, beans, coriander and ginger, newer varieties have Szechwan chicken, noodles, minced fish, prawn and potato. The current favourite is Tandoori momos.
"A trip to Amar Colony is incomplete without relishing a plate of veg tandoori momos at Hunger Strike," says Delhiite Vani Kumar. Amar Colony market, in fact, is a momo town which is frequented by momo lovers from across India where exquisite varieties such as paneer momos, Mongolian momos and Afghani momos give a twist to the classic recipe.
While the Chinese flavours have a crunchy covering—honey and sesame seeds are added to the surface—the hard-hitting one is the vodka momo. Achin Kheterpal, owner of Queen's Boulevard in Amar Colony, introduced it. "Clients liked our vodka butter chicken. So we thought why not present momos into a different avatar by adding vodka. This was on a trial basis, but to our surprise, it has become our USP," he says. Vodka is kneaded in the dough and added to the filling along with vegetables or chicken. The dish is accompanied by a rich sauce.
The great momo makeover, however, was not sudden. "It is the inherent lack of spiciness that has led to such innovations, besides the people's need to eat fried food," says celebrity chef Ranveer Brar of GourmART Kitchen, Mumbai. Chefs and food experts attribute the innovations in momo recipes to its growing popularity. Says chef Jinli Ma of Ano Tai, Jaypee Vasant Continental, Delhi: "We adopted a few innovations by offering saucy momos by adding tomatoes and mayonnaise or combining Mexican and Indian flavours to cater to the evolving taste buds."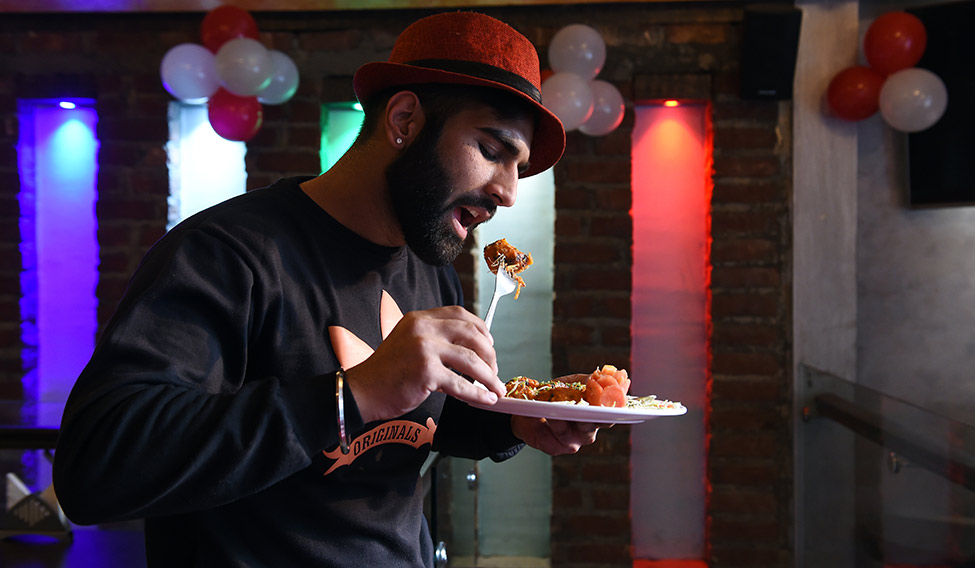 People's eating preferences are a major contributor to the variety in momos. "Some people refrain from eating onion and garlic, while others prefer a palate of vegetables. Eateries as well as local vendors have come up with a variety of options so that they could reach out to one and all," says chef Prashantha of Fatty Bao, Bengaluru.
The experiments are still on. Wow! Momo, a pan-India chain, has introduced momo burger—two pieces of fried momos inside the bun served with red sauce, coriander sauce and mayonnaise. It also offers au gratin momo, which is a classic momo in four layers. The first layer is the pan-fried one; above it is au gratin sauce; then barbecue noodles; and on top is cheddar cheese that comes garnished with oregano flakes. "We do a lot of research and development before coming up with new flavours. Our chocolate momo is an example. Not many people know that it is a combination of vermicelli and milk chocolate. After frying it, it is garnished with chocolate sauce, choco flakes and hot chocolate fudge," says Himmat Singh Chandhok of Wow! Momo.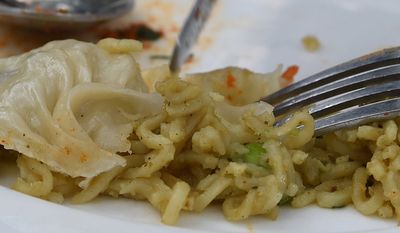 Keeping the health conscious in mind, several eateries are adding nutritious elements, fruits and vegetables to momos. Pineapple momos are a hit in Mumbai. Wheat momos and boiled vegetables momos have been gaining popularity across India. Says chef Nishant Choubey of The Roseate, Delhi: "People have become health conscious and restaurants have moulded them accordingly. Now momos are kneaded with lighter flour and their ingredients are also healthy as compared to the ones sold in Tibet comprising fatty meat in the form of lamb or chicken, capsicum, carrot, garlic and soya sauce. Besides this, new flavours such as paneer, cheese, khoya, pork as well as soupy formats have also gained popularity. Healthier options have emerged so people now enjoy momos as meals rather than a snack."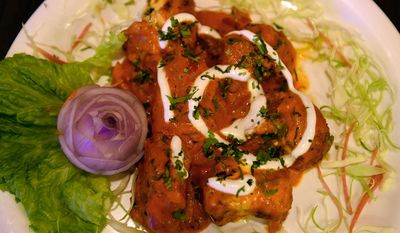 Healthy recipes such as asparagus momos, black bean momos cooked in soya sauce, tofu momos and shitake momos (a variety of mushroom) have many takers. Crystal momos are a new favourite in which a variety of flours are kneaded together. In fact they are the lightest momos and even the stuffing is visible. Wheat and buckwheat momos have also become popular. "We have often seen people craving for momos while fasting. We introduced buckwheat momos so that even during fasting, people could enjoy momos. We add broccoli, almond, cashew nut and water chestnut along with potato to fill the momos for the fasters," says chef Ghyansham of Kylin Premiere, Delhi.
Surprisingly, the popular momo varieties in Punjab are not as spicy as the traditional Punjabi food. The new flavours come in the form of mixed vegetables (carrot, broccoli and cottage cheese), paneer, potato, cheese and corn, minced mutton, broccoli and onion, and mushroom and malai (made like malai kofta). These are made with limited spices but served with a spicy sauce. "Though people's choices have evolved, we tend to remain subtle in adding spices in the filing," says Sukhpreet Singh of Dumpling Hood, a popular chain in Chandigarh and Patiala. "We add an element of spice in the chutney that comes in the form of mixed vegetable sauce and also neutralise it with something creamy such as mayonnaise."