Aakash Kakkar has his style sorted. But, the 21-year-old Delhiite, perhaps, empathises with those who stare blankly at their wardrobe wondering what to wear. So, last September, he and his college friend, Ridhima Chopra, 21, founded Kakcho, an app that connects a user to a virtual stylist who gives instant and personalised fashion advice.
Kakcho brings styling to the common man, no matter where he is based, for free. There are more than 30 parameters that the stylists analyse before suggesting the user the right outfit. "We ask a series of questions like, 'What kind of colours do you prefer? What sort of place are you going to? Whether you are comfortable wearing a particular fabric? What cuts do you want?' Once these questions are answered, we guide them and simultaneously get their feedback," says Charvee Tandon, a stylist at Kakcho.
Kakcho, which has 90,000 users, caters to those aged between 18 and 45. The app allows users to shop and also manage and revamp their wardrobe. "In 'what to wear' feature, we ask a customer to upload pictures of their wardrobe," says Kakkar. "In case, a specific colour is missing from their wardrobe, our stylists suggest an outfit in the same colour by directing them to a link where they can buy the product."
The app gets its money from the brands on board. A user can also have a group chat with five of her friends while the stylist suggests an outfit. "These friends can give a thumbs up or thumbs down and comment on the stylist's suggestions," says Kakkar.
Kakcho is not the only such app though; several fashion portals and apps have redefined the shopping experience by offering services that go beyond the usual selling and buying. StyleDotMe, for instance, gives instant fashion advice from experts around the world. You can take pictures of clothes in your wardrobe, set a timer and post on the platform. You will receive responses from experts, read renowned bloggers, as well as your followers (people who like your style) within the set time.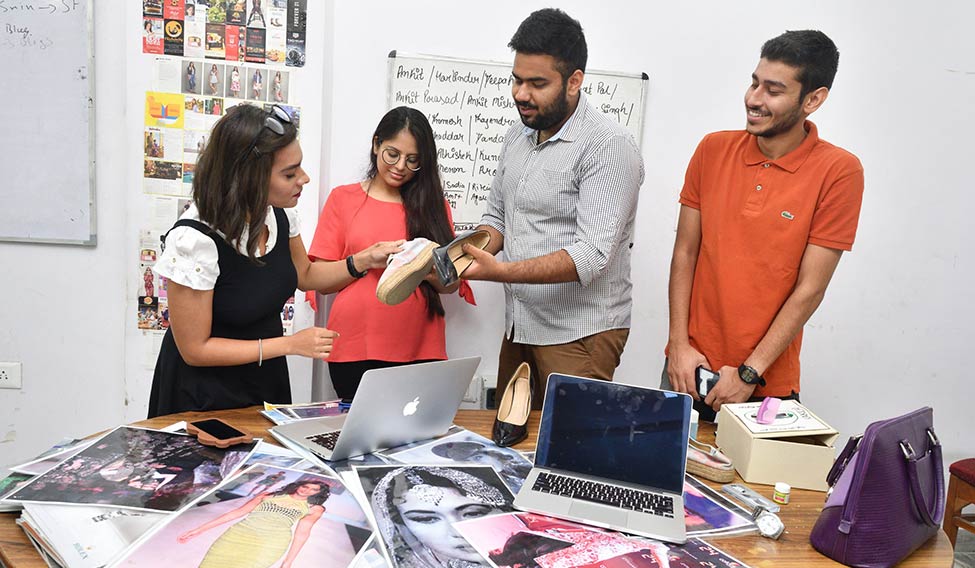 "The responses are received via a poll in which people can dot you or not you [yes or no, respectively]," says Meghna Saraogi, founder, StyleDotMe. "There can be all sorts of queries. Suppose you ask, 'This is the jeans I am planning to buy. What kind of shirt will look nice with this?' People can actually share images of the shirt. So our focus is on fashion as well as instant advice to all age groups." One has to create an account to operate the free app. "We received a first-round of funding from Indian Engine Network. Our existing investors have reinvested in the brand and now we are looking to raise the next round of funds," says the 28-year-old Indore resident.
StyleDotMe is also a one-stop solution for accessories, beauty, makeup as well as footwear. It is easier to look for products here. "For instance, people like a shirt that an actor wore in a song and [want] a similar one," says Saraogi. "We help them by directing them to pages of websites and stores where they can purchase the stuff they are looking for," The platform, which has 40,000 users and 200 stylists, follows affiliate marketing, where money is generated from the brands whose products are displayed on the app. It also allows you to follow other users' profiles and those whose style interests you.
Making shopping experience easy and streamlined is another fashion app, Shopwati. Started by Delhiites Ankit Bajaj, 32, and Mehak Suri, 28, Shopwati is a platform where vendors reach out to users based on the queries they post on the app. Also, users can chat with the vendors.
"At Shopwati, you don't have to go looking for a product. You can give specific details such as budget, location, style and colour," says Suri. "You can also post a photo and this is all you need to get filtered responses from the vendors. These vendors include homepreneurs, stylists, aspiring exhibitors and designers looking for FDCI [Fashion Design Council of India] label." The vendors get notified through Sellwati, an app dedicated to vendors.
Started as a facebook page and later converted to an app, Shopwati caters to all those who are looking for accessories, clothing, footwear as well as gift ideas. Funded by SRKK Advisors, Shopwati has 75,000 users and more than 2,000 vendors. The app works on a subscription model for vendors, but is free for buyers. "Sellers pay Rs 16,000 a year to be listed on the app's platform," says Suri.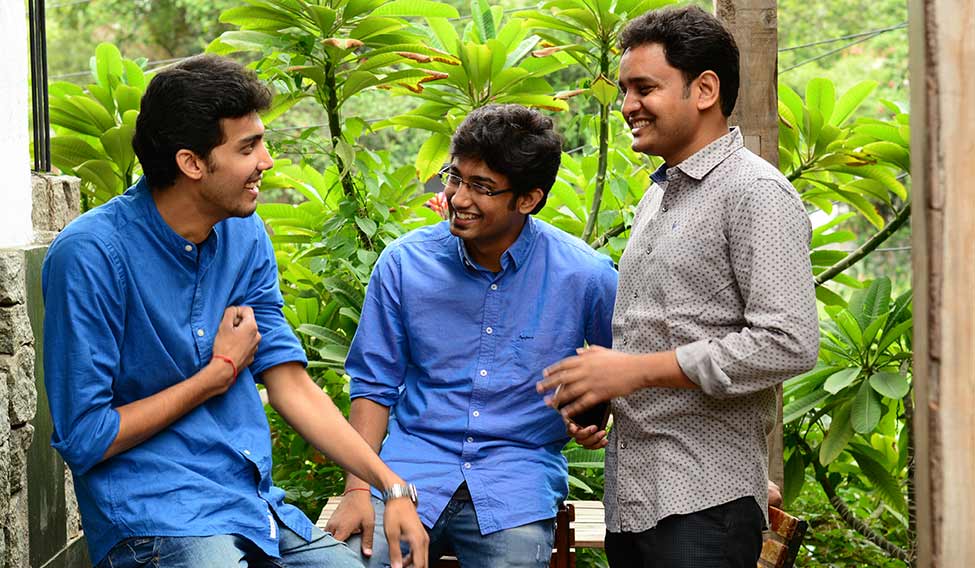 But what if you want to sport a different look daily? Men's fashion app (earlier a portal) OhLook lets you do that for a small subscription. "OhLook [with 4,200 users] is based on an on-demand rental model, which means each month, a user can get 20 shirts by paying Rs 1,500. These t-shirts and shirts are from top brands such as Louis Philippe, Zara and Tommy Hilfiger. All shirts are handpicked by fashion stylists exclusively for the user, based on their profession, place of work and physique," says 27-year-old Arshad Azad, CEO, OhLook. The stylist, says the Hyderabad-based entrepreneur, ensures that the same advice is not given twice and you get things that suit you the best.