"There is a change in the way authorities are dealing with RTI queries. We have the same CPIOs and the same first appellate authorities, but I am not getting information" - Subhash Agrawal, RTI activist

Modi would not be attending the annual RTI convention on October 16 and 17. In the past, either the PM or the president attended the function. The convention was not held in 2014.
Ten years ago, Shahid Raza Burney filed the first application under the Right to Information Act at a police station in Pune, marking the beginning of a new era of transparency in governance. It was an occasion to celebrate: a people's movement that began in Rajasthan two decades ago had finally succeeded in getting the government to enact and implement the RTI Act.
But, as RTI enters its tenth year, its practitioners say it has been a bumpy ride. And the law has always been under attack from the establishment. Activists say the progenitor of the law, the United Progressive Alliance government, tried to bring in contentious amendments that were seen as attempts to weaken it. And the Narendra Modi government, they say, is subjecting it to "benign neglect".
A glaring example of the recent change in the handling of RTI is the sharp reduction in the number of appeals being admitted by the Central Information Commission. The CIC website shows that the number of appeals admitted in September this year plummeted to 119, from 3,113 in January.
Activists allege this has to do with the change in the approach of the commission after Vijai Sharma, a retired bureaucrat, became chief information commissioner. In June, when he took charge, the number of appeals admitted was 2,633, which fell to 1,829 in July, 448 in August and 119 in September.
Commodore (retd) Lokesh Batra, an RTI activist, said the CIC was misusing rule 9 of the Right to Information Rules, 2012, to not admit appeals. As per rule 9, an appeal may be returned if it is not accompanied by necessary documents. The pendency in the CIC because of this has come down from around 40,000 cases in May to 35,000 now. Experts say it could be highlighted as an achievement of the CIC. The CIC did not offer any comment on this.
"The practice earlier was to advise the applicant to furnish the necessary documents rather than return it. The rule is being used as a pretext to return everything," said Batra. "It is ten years of RTI. But, instead of celebrating, we are struggling to save it. RTI is being killed."
The Manmohan-Modi perspectives
Emboldened by the Congress's decision to include RTI in its manifesto for the 2004 Lok Sabha elections, activists approached prime minister Manmohan Singh asking for the law to be enacted. He told them the law was a done thing, and soon enough it was passed by Parliament.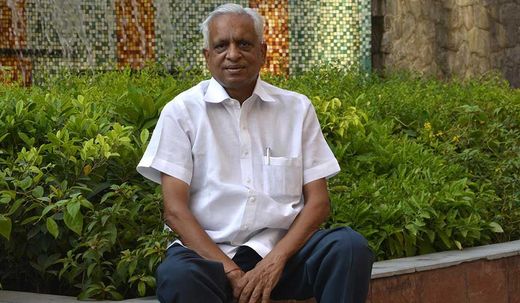 But, his unease with the law as the head of the government was clear when he said later: "A situation in which a public authority is flooded with requests for information having no bearing on public interest is something not desirable." Interestingly, when an application was made under the RTI Act asking for the basis of the observation, the Prime Minister's Office had to publicly concede that the assertion was not backed by data or evidence.
In an election speech before the 2014 Lok Sabha polls, Modi said, "Has RTI given you something to eat? The black money that has been stashed away—has it come back? Has the booty of the 2G scam come back?"
The Modi government has so far not attempted to amend the RTI Act. But it acted no different from the Manmohan Singh government when it recently submitted in the Supreme Court that political parties do not fall in the ambit of RTI. Said an official in the department of personnel and training (DoPT), the nodal department for RTI: "There is a certain legislative intent, which may not match up to what activists want. But we can function as per the law, and the law is clear that political parties do not come under RTI." He said that activists should be demanding that the RTI Act be amended to expand its mandate and that there was no such proposal at present.
Activists say the Modi government is, in its own way, trying to cripple the implementation of the law. For instance, the post of chief information commissioner had lain vacant for several months. Batra found out through RTI that the PMO did not act upon the file on the selection of the new CIC for three months. "The file went to the PMO on July 31 last year and nothing happened to it for three months," he said.
The post fell vacant on August 22, 2014. It virtually brought work at the commission to a standstill, as it is the CIC who delegates work to the other commissioners. There is no provision for an officiating CIC. "Finally, on June 1 this year, one appointment, that of the CIC, was made. And the name cleared was that of a man whose name could have been cleared in June 2014, itself: Vijai Sharma," said Batra.
There is a feeling that, under the Modi government, it is tougher to access information. "There is a change in the way public authorities are dealing with RTI queries. We have the same CPIOs [central public information officers] and the same first appellate authorities, but I am not getting information," said RTI activist Subhash Agrawal.
There also seems to be a change in the way the PMO is dealing with RTI applications. An RTI application filed by Batra seeking information on the expenses incurred on Modi's foreign trips has been pending for more than two months. Another RTI plea filed by former chiefs of the armed forces with regard to 'One Rank, One Pension' has been pending for two months.
"The UPA had a sense of ownership of RTI," said activist Shekhar Singh. "Sonia Gandhi, especially, was protective towards it. We appealed to her to stop amendments to RTI. And she was partly responsible for the amendments not going through."
He said the Modi government did not have that sense of ownership. "They have no great pride or interest in it," he said. Venkatesh Nayak of the Commonwealth Human Rights Initiative (CHRI) noted that under the new government, "there is a benign neglect of RTI".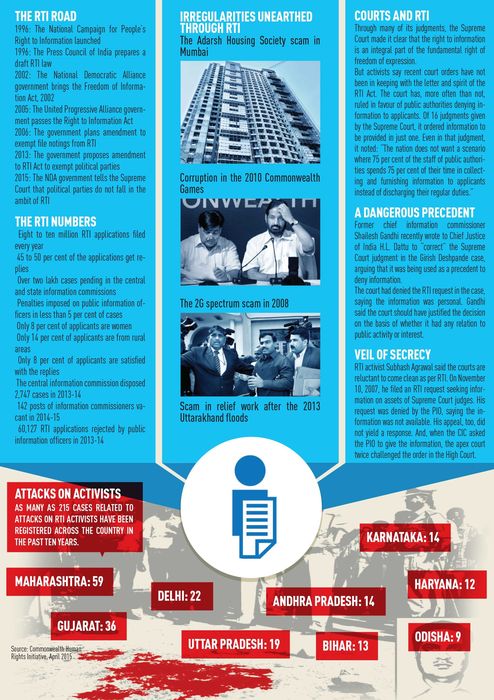 The weak links
Every year, around nine million RTI applications are filed. But there are frustrations galore because of crippling inefficiencies in the implementation of the law.
As part of a study, RTI Assessment and Advocacy Group (RAAG) filed test applications and found that public authorities were happily transferring applications within the same authority. "Perhaps the most dramatic example was Northern Railway, which transferred the two applications filed by us to over 70 subordinate offices," said the RAAG report.
A close second was the Delhi Urban Shelter Improvement Board, which transferred applications filed with the state public information officers to more than 50 subordinate offices. "If a tough question comes to the CPWD [central public works department] it is, as a dilly-dallying tactic, sent to all offices of the department. I filed a petition regarding the Jagjivan Ram Memorial to the directorate of estates, and it was sent to 200 offices of the CPWD," said Agrawal.
"A lot of people are not satisfied with the replies they get," said Nayak. "Only 8 per cent report that they got a satisfactory reply."
Analysis of RTI data shows that there is significant delay in getting replies. "The national average is at an abysmal 41 per cent, showing that there is less than 50-50 chance of an applicant getting information on time," said the RAAG report.
The report said nearly 45 per cent of the PIOs had not received any training on the RTI Act. And, negating the government's contention that they are overworked on account of dealing with RTI requests, it has been found that they received 17 RTI applications a month on an average in 2012-13. Also, 38 per cent of the PIOs spent less than two hours a week on RTI pleas.
Another issue of concern is the high rate of rejection of first appeals. While the CIC reported that 60,127 RTI applications were rejected by PIOs in 2013-14, the number of first appeals filed with various first appellate authorities was 57 per cent higher, at 94,945. The disproportionately large number of first appeals indicates lack of satisfaction with the replies provided by PIOs.
Weakened information commissions
The total pendency of complaints and second appeals in 17 information commissions surveyed in a study stood at 1,73,383. As of June 2015, there were about 54,000 appeals and complaints pending in the Uttar Pradesh Information Commission.
It is estimated that at current levels of pendency and rate of disposal, an appeal filed today with the Madhya Pradesh SIC (state information commission) would be taken up for consideration only after 60 years, while the West Bengal SIC would come to it after nearly 17 years. The main reasons behind the delays are paucity of commissioners in some cases, and the low productivity of commissioners and inadequate support to them, in others.
"Many commissioners dispose just 500 to 3,000 cases a year. The CIC website says each commissioner should dispose 3,200 cases a year," said former CIC Shailesh Gandhi.
As per a CHRI report, 142 posts in information commissions, or 20 per cent of total posts, were vacant in 2014-15. In Rajasthan, the commission did not function for almost 13 months, between January 2012 and January 2013. The Madhya Pradesh SIC, too, did not function for over a year, thanks to absence of information commissioners.
According to former CIC Wajahat Habibullah, a big reason for the huge backlog is that the commissions are not adequately staffed. "The CIC has still not got a formal structure of staffing," he said. "People are drawn on a temporary basis or work is outsourced."
The CIC has to personally go through cases and decide upon them. "There is no support staff to help him examine the cases, unlike in courts," said Habibullah.
There is unease with the fact that most commissioners are retired bureaucrats. Of 29 commissions, 25, including the CIC, are headed by retired civil servants. This shows the government's preference for retired bureaucrats over others.
Rajiv Mathur, who retired as CIC on August 22, 2014, is a former director of the Intelligence Bureau, which, ironically, is outside the purview of the RTI Act. "Most of the commissioners are retired bureaucrats," said Batra. "And many of them have been at the receiving end of RTI while in service. So they are not sympathetic towards the applicants."
The commissions hardly impose penalty on authorities that do not comply with the law. Estimates say penalty is imposed in less than 5 per cent of the cases.
Petty petitions
Unnecessary and frivolous petitions are clogging the system. A senior official said the work required to answer an RTI query was no less than that required to answer a Parliament question. Agrawal cited the example of a petitioner who would file one petition every week with the Delhi Fire Service. The person filed 100 petitions in all. "I drafted a reply for them, quoting from a Supreme Court decision, and that made him go quiet," he said.
A DoPT official said the department was overburdened by applications of government employees who wanted information on career-related matters. He said there were people who sought information to buttress their own legal cases. Habibullah said if section 4 of the RTI Act (which deals with suo motu disclosure of information) is followed diligently, the number of queries would go down to a large extent. "Eighty per cent of the cases exist because the departments and ministries are not disclosing information under section 4," he said.
A senior official said the DoPT had issued directions to various departments on suo motu disclosure. "We have also sent a direction to departments asking them to undertake research on the areas for which RTI applications have come in the last one year, and change the disclosure policy to divulge information on a suo motu basis on these areas," he said.
Activists said the passage of the grievance redress bill by Parliament would help in reducing the need for people to file RTI applications, as a majority of the requests are meant for redressing grievances with government authorities.
The bright side
A big positive of the RTI Act is that its use is only growing. Around 45 to 50 per cent of queries are estimated to be getting replies. While it may appear to be insignificant, said Shekhar Singh, it is much better than in other countries.
And, with so much public interest in it, it will not be easy for governments to bring about harmful amendments. "The use of RTI is only growing," said Singh. "There are eight to ten million RTI applications filed every year. It is like the emperor's new clothes—everybody wants to weaken it, but nobody has the guts to do it."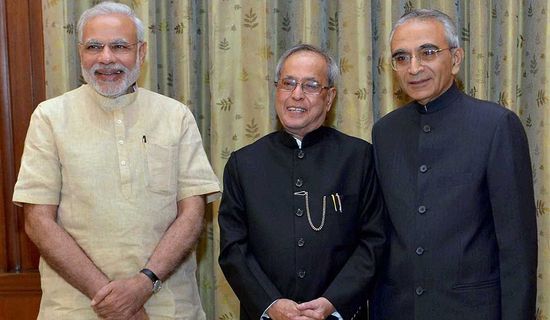 Interview/ Vijai Sharma, chief information commissioner
Issues such as privacy in the time of RTI have to be discussed
RTI activists say the law is under attack from the system.
Last week, I was in Guwahati. There was a very active workshop organised by the state information commission to which all information officers of the region were invited. It was also attended by institutions, citizen groups and the civil society. We discussed the entire gamut of things: what we have learnt from the past, the rich experience that we have got, and how we could build on that.
Two days before Guwahati, I attended a workshop in Raipur, where information providers and information-seeking groups [discussed] where public awareness has to be built and what kind of institutional training is required.
In these workshops, success stories were related. And they give us so much hope and belief in the spirit of RTI.
Critics say there are many problems in its implementation.
Most of the applications are attended to at the first level. Very few applications go into first appeal…. When one looks at the huge number of government agencies, and the number of first appeals, it becomes clear that there is acceptance among public authorities that RTI applications have to be attended to.
Activists say public authorities are, more often than not, denying information.
When information is available, there is no reason not to give it. One has to look at issues such as who is seeking information. Citizens seek information of a certain kind. However, there could be departments where employees are seeking career-related information.
There is a huge pendency of cases at information commissions.
When one looks at how many applications are filed, and ultimately, how many of them come to the commissions, that [the backlog] would be a small portion.
It is being alleged that the CIC is not admitting a majority of appeals citing rule 9 of the RTI Rules.
This question has to be referred to the CIC registry. It is the registrar who does the housekeeping.
Are issues such as shortage of staff and paucity of infrastructure affecting the work of commissions?
These issues are definitely there…. We have an annual convention where all such issues will be discussed. Also, issues such as privacy in the time of RTI have to be discussed. The need for transparency in governance will be discussed. The supply of information should be such that people do not feel the need to use RTI to get more information.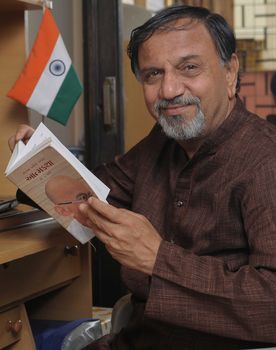 Interview/ Shailesh Gandhi, former chief information commissioner
All three pillars of governance are offended by RTI
Do you feel that there is a concerted effort to kill RTI?
Most people in power do not want, or like, to be transparent. Departments do not like to share information with citizens. The information commissions themselves are offended by RTI queries. The courts, too, are not in favour of them, since they are also disturbed at citizens asking them for accountability.
Thus, we have all three pillars of governance offended by the little man intruding into their domain.
What are the challenges before RTI at present?
One, inept information commissions. Commissioners are selected without any process and most selections are acts of political patronage. Two, reluctance of information commissions to levy penalties, which results in defanging the law. Three, getting all authorities to adhere to the suo motu disclosures under section 4. If this is done properly, RTI applications would be reduced by over 50 per cent, and corruption would be curbed. The main challenges come from the courts, the information commissioners and the government, in that order.
What does the huge pendency of cases at information commissions tell us?
The pendency is primarily due to the non-performance of commissioners. I disposed 5,400 cases per year on an average. Many commissioners dispose just 500 to 3,000 cases a year. The CIC website states that each commissioner has to dispose 3,200 cases a year. The disposals per commissioner from 2007-2008 to 2013-14 is: 1,554; 1,665; 2,165; 2,675; 3,852; 2,889; and 2,747. Most commissioners are either incapable, or consider the post as post-retirement sinecure. As decisions are often delayed by more than a year, the pressure on PIOs [public information officers] is very little.
What are the differences between the manner in which the Manmohan Singh government dealt with RTI and the Modi government is now dealing with it?
Both of them appear to be equally bad in this matter.
What about political parties refusing to come under RTI?
It is unfortunate. They are defying the law. Because it is difficult for anyone to take action against them for not following a legally valid order, they are acting like bullies.