"People are now more eager to contribute to social causes" - Veenu Bansal, deputy commissioner of police in-charge of North East Delhi. He started a unique initiative to help sexual harassment victims

"Technology is now something we can't live without. It has invaded our homes and day-to-day routine" - Srinivas Chebbi, vice president, Schneider Electric, who lives in an artificially intelligent home

"It takes a lot of skill, energy and effort to come up with nonsense that makes perfect sense" - Sunil Grover, comic artist
In September, Shivinder M. Singh, co-founder of Fortis Healthcare, left the company to serve Radha Soami Satsang Beas (RSSB), a philosophical and spiritual organisation near Amritsar. While a lot of people lauded him for taking the bold decision, there were others who could not understand why he quit at the peak of his career.
One needs to dig a little deeper to realise that Shivinder, 40, is guided by a heightened sense of society. "Having spent almost two decades setting up and running Fortis, our mission of saving and enriching lives is an integral part of my being," says Shivinder. "Over time, it inspired me to do more direct service and give back to society a little of what I have received in abundance."
From the tangy taste of tamarind chutney to the earthy aroma of moist soil, the melodious song of the cuckoo to the techni-colour brilliance of the rising sun and the soft feel of feathers, most of us experience our world through the five senses—taste, smell, sound, sight and touch. And, the sixth one, occasionally, contributes.
In the modern day and age, however, Indians have developed five new senses—sense of society, sense of technology, sense of art, sense of self and sense of nonsense—to navigate the world.

So, if Shivinder's evolved sense of society guided him to relinquish materialism and serve people, Meghalee Goswami took recourse in her sense of technology to deal with the trauma of losing her husband, Arindham, during a kayaking trip in the US a few months ago.
"I vent my feeling through Facebook posts and pictures, and people's encouraging comments help me feel better," she says. "Everyone has his/ her own way of dealing with distress. I am putting to use my sense of technology to bounce back to normalcy," says Goswami, who uploaded the prayer meeting video on Facebook "to let my extended family and friends know how beautiful a person Arindham was and share my pain with them".
The evolution of five new senses signifies that our social fabric is changing, says Nidhi Prakash, assistant professor, department of psychology, Delhi University, who specialises in social psychology. "Technological advancement, economic development, greater world exposure, knowledge and raw spending power have aided the evolution of these senses," she says. "The best part is that these new senses are enhancing people's lives and giving it a new meaning and direction."
Take Harnaam Kaur's case, for instance. At 11, Kaur was diagnosed with polycystic ovarian syndrome that led to excessive hair growth on her face and body. Because of religious restrictions, Kaur could not get rid of it. She faced a lot of taunts and went into depression. One day, however, Kaur decided that enough was enough. She made peace with the fact that the facial hair was part of her life. In fact, it made her unique and she decided to celebrate this uniqueness.
"It is my body, and it is my decision to whether or not shave my legs, my arms, my face...! Who are any of you haters to tell me what I should shave…How about NO! My body, my rules, my actions," wrote Kaur, 24, who is now a body image activist in the UK, on her Facebook page.
Be it body image, lifestyle choices, career, travel or the virtual world, maintaining their individuality is the focal point for the youth today even if it means challenging old ideas.
While art has been an integral part of Indian culture and history, a sense of art has evolved only recently. Conventionally looked at as a decorative piece, art is now being used as an instrument to highlight issues, protest, promote brands and educate people.
A couple of months ago, commuters on Bengaluru's Yeshwantpur-Mathikere Road were greeted by a life-size installation of an anaconda slithering out of a pothole. It was created to highlight the bad condition of roads in the city.
"We bet on India's growing sense of art and it worked," says Sridhar Pabbisetty, chief executive officer of Namma Bengaluru Foundation. "The pothole was fixed by the authorities a few days later."
Like art, humour, too, has entered the mainstream. Once considered a filler, comedy is now a respected genre, and comedians are celebrities in their own right, thanks to our strong sense of nonsense.
"Our sense of nonsense has finally evolved," says Amit Tandon, a stand-up comedian, who left a flourishing human resources consultancy business to become a full-time comedian, and boasts clients like Deloitte and Pepsi.
THE WEEK takes you through these five new senses: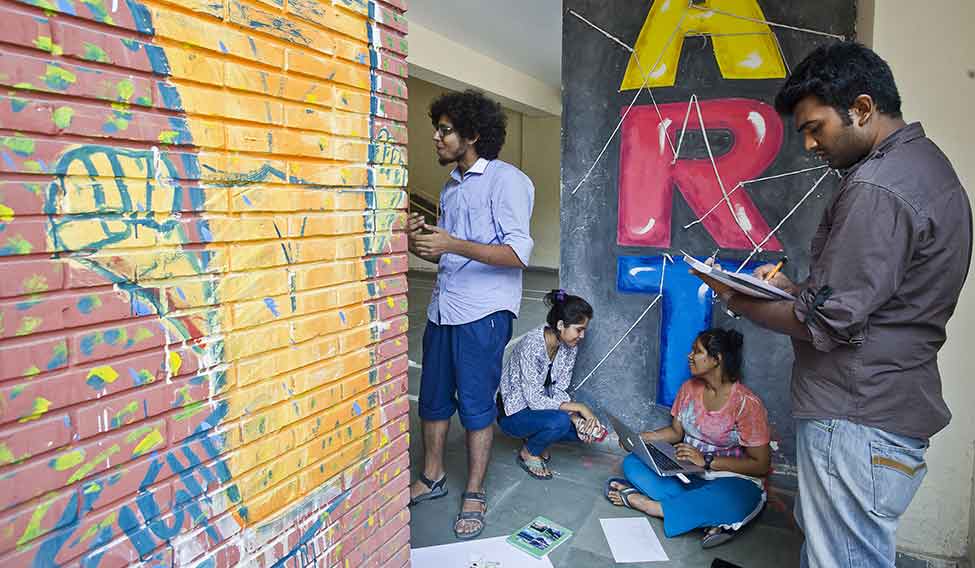 1. Sense of Art
IT WAS A busy morning but even in the rush to reach their destinations on time, almost every passerby on Bengaluru's Vishnuvardhan Road slowed down to see the shocking sight—a dead dog lying atop a pile of garbage. A closer look, however, revealed that it was not a real dog, but an art installation created by artist Pushparaj to highlight the locality's garbage and sanitation issues.
Another day, an installation showing a man falling into a manhole holding a signboard that read 'Help Me' was created on the Kathriguppe Main Road. "We chose art activism over other tools to highlight civic issues because Indians have developed an enhanced sense of art of late," says Pabbisetty. "Art strikes a chord with people across age groups and sectors."
Perhaps, that is why a group of students from Delhi University's College of Art took the creative way to protest against an inefficient administration. They painted the campus walls and walkways to express their views and demand change.
While art has been an integral part of Indian history and culture, it was beyond the reach of the common man. "It was considered to be a domain of the rich and intelligent, and remained trapped inside galleries where the common man hesitated to enter for the fear that he would not understand it," says Delhi-based street artist Harsh Raman.
Over the years, however, efforts have been made to take art to the masses. With events like Kochi Muziris Biennale, Delhi Art Fair and India Art Fair turning their host cities into open art galleries, public and street art have gained impetus. Even slums like Dharavi in Mumbai are warming up to the idea of art events. The Dharavi Biennale, in its second edition, showcased installations and performance art created by the slum dwellers themselves, with help from mentors. The idea is to inculcate art appreciation among the masses and create awareness on issues like domestic violence and female foeticide.
But why did it take Indians so long to recognise and enhance their sense of art? "It is a gift of the country's economic success," says artist Gopal Namjoshi, who was roped in by automaker Maruti Suzuki to create an installation to promote its brand Dzire and launch its new variant. "Earlier, our prime focus was on basic necessities such as food, water and infrastructure. But with financial growth, the quality of life has improved and aspirations have soared putting the spotlight on fine arts."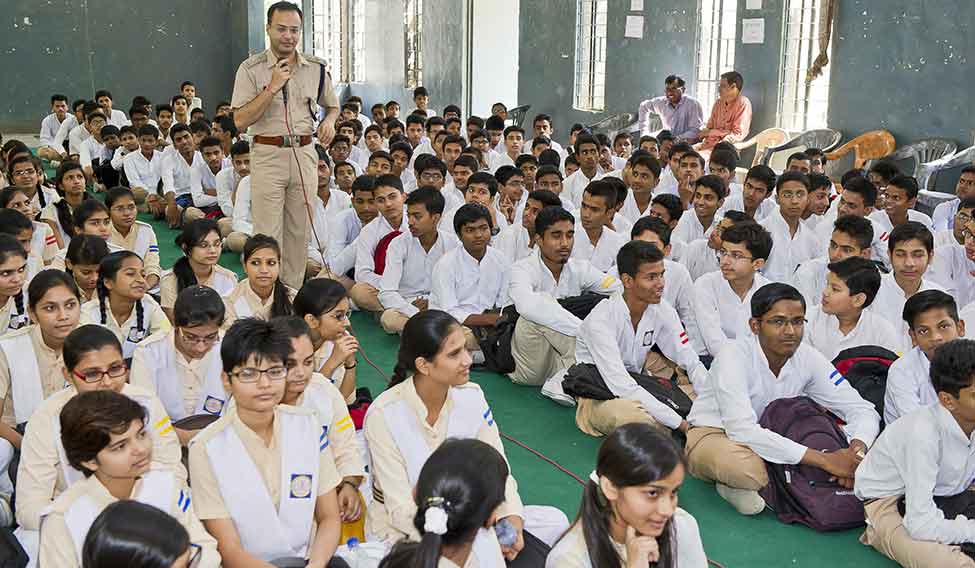 2. Sense of Society
RECENTLY, TWO YOUNGSTERS walked on to a street in Bengaluru with a mission—to see if anyone cared. While one of them openly littered the street, the second guy followed him with a poster that read: 'Do Something'. The result? Barring one person who picked up the trash and threw it into the dustbin, people passed by unperturbed.
An exercise carried out by Awkwardness Unlimited, a group that periodically does similar experiments to show how people react to certain situations, it proved that most people preferred to remain mute spectators. The experiment was uploaded online along with a message: "Let us take it upon ourselves to be the change. Stop the blame game, take up some responsibility." It got nearly six lakh views.
"It is not that people don't know what is wrong. Such experiments and videos are a harsh reality check for us to wake up from our slumber of insensitivity," says Vishwas R., founder of Humorous Bangalore, a group that does similar experiments. "After all, every drop makes an ocean. If we don't think about our society who will?"
While a section of society is debating whether the new generation has become insensitive, another section is working hard to prove it otherwise. "People are now more eager to contribute to social causes. They understand its relevance and realise that it is as much their responsibility as that of the authorities to make the nation a better place to live in," says Veenu Bansal, deputy commissioner of police in-charge of North East Delhi.
In August, Bansal started a unique personal initiative called Nirbheek to help young girls who face sexual harassment at school or home. The endeavour is meant to encourage school students to approach the police with their complaints or put them in writing in the complaint boxes installed on their campus. "At times, these crimes are committed by their own relatives," says Bansal. "What adds to their trauma is the family resistance to accept the reality due to the fear of facing societal disgrace. So I decided to come up with a platform where such victims could vent their feelings."
So far, Bansal has covered 300 schools. He got hundreds of oral and written complaints. An FIR has been filed in several cases.
It is not that the urge to give back to society wasn't there, but now people don't look for an occasion to volunteer for a social cause. It comes naturally to them, says Vijay Vemulapalli, an IITian based in the US, who founded Vibha that mentors NGOs in India to contribute to nation-building.
If society is making an effort, leading business and engineering schools, too, are chipping in. Several management schools are sending their students to hamlets to teach, learn management lessons from the grassroots and adopt these villages for their all-round development. Even corporate houses are playing their part. While Infosys has promised to build toilets in schools, petroleum explorer Cairn India and its promoter firm Vedanta Ltd are set to revamp 4,000 anganwadis.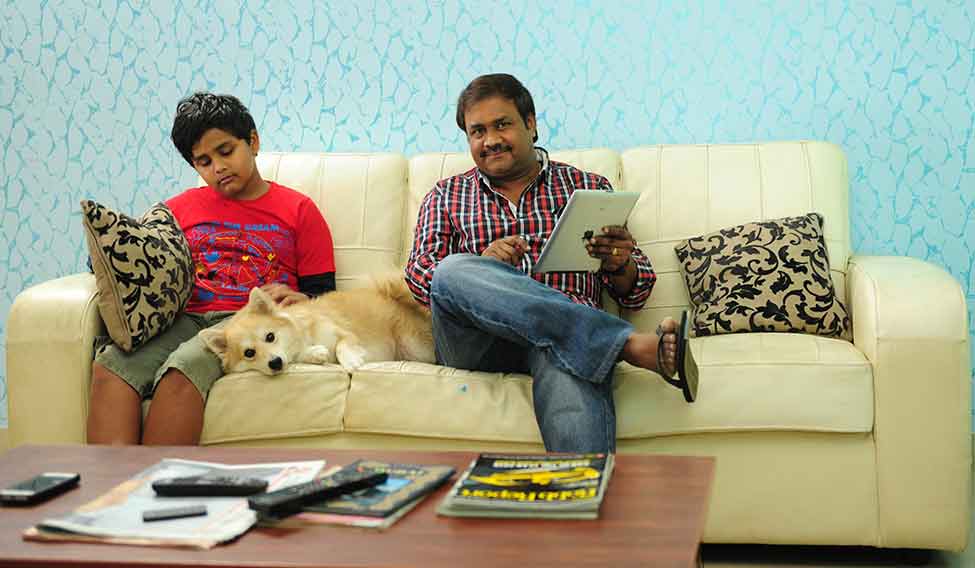 3. Sense of Technology
WHAT IF YOUR house could send you alerts if you forgot to close the door or a tap, detect whether there is ample natural light in the room or you need to switch on the bulb, turn on the air conditioner when it becomes too hot, warn you against gas and water leakages, update you about the health of your electronic gadgets and electric wiring, alert you of glass breakages and even predict upcoming technical issues. Stuff that dreams are made of, right? It is no longer a dream but a reality, thanks to our heightened sense of technology. So, from swearing by smart buildings and cars, depending on Internet of Things (a network of artificially intelligent devices that can communicate with each other via the internet) to carry out routine chores like washing clothes, and using apps for almost everything—buying grocery, streaming international forms of music and movies, socialising, dating, keeping a watch on the baby at home and measuring calories burnt per step—technology has become an extension of oneself.
"We have developed an amplified sense of technology because in the last decade from being a desirable facet of life, technology is now something we can't live without. It has invaded our homes and day-to-day routine," says Srinivas Chebbi, vice president, Schneider Electric, who lives in an artificially intelligent home.
Industry experts attribute it to the country's changing social fabric, disintegration of joint-family system and growing number of double income families leading to paucity of time and greater reliance on technology. What is also boosting the trend is easy access to affordable technology.
"My home functions even when no one is there, which helps me keep my life in control," says Chebbi, who lives in Bengaluru. "I can operate my washing machine, air conditioners and television sets in every room from anywhere using my smartphone. So, my clothes are washed, oven is pre-heated and cooling is done when I reach home. In the hectic city life, it is nothing less than pure bliss."
According to Nasscom, out of 3,100 start-ups (over 800 get added every year) more than 400 are into disruptive technologies like wearable tech, 3D printing, payment solutions, home automation and fleet management, big data and social media analytics.
And, the trend is not restricted to urban India alone. Meet Varsha Vishwakarma, 19, who belongs to a family of weavers in Mahar Mohalla, a hamlet in Madhya Pradesh. She is the first e-literate in her family and locality. "One day I saw a beautiful dress worth about Rs.15,000 being sold online. It was made out of a fabric that was identical to what my mother weaves in a week's time and earns Rs.800," says Vishwakarma, who is also a weaver. "I realised that if I could make contemporary stitched outfits from our hand-spun materials, it would change my fate. So, I learnt to use the internet to look for new designs and their stitching techniques."
She now makes dresses, anarkali kurtas and palazzos and sells them with the help of a local NGO. "Technology has given me the confidence to dream big," she says.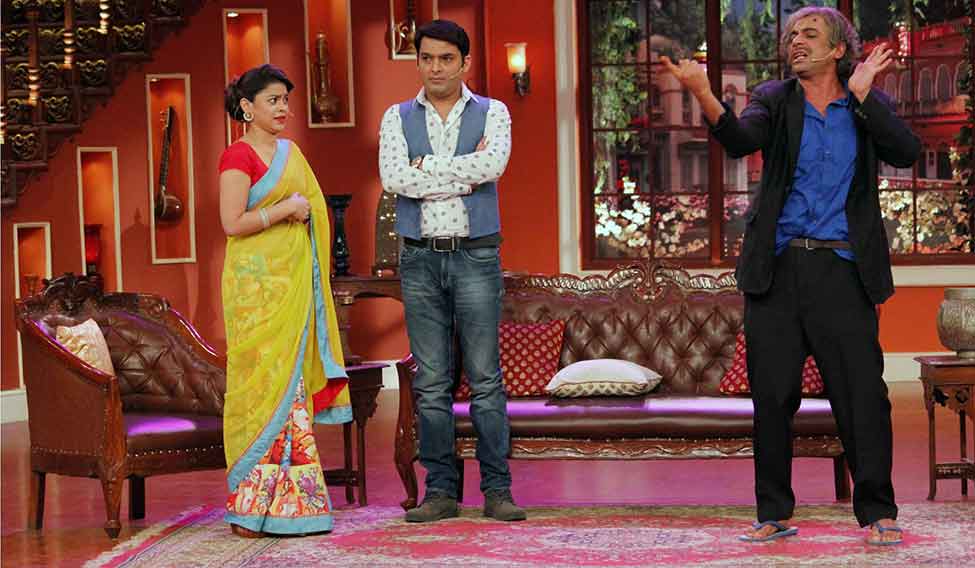 4. Sense of Nonsense
TWO YEARS AGO, when Dhoom 3, a Yash Raj Films production, was about to hit the screen, the comedy group All India Bakchod (AIB) asked the production for permission to make a parody of the action movie's trailer. They were told to "drop the idea completely and never bring it up again" as it invaded the "personal space of the actors which was not cool". The studio also alerted the anti-piracy cell of Mumbai.
Miffed at the reaction, the group created a parody song over the entire episode and uploaded it online. With more than 32 lakh views, the video was a runaway hit. Eventually, YRF admitted that the video did more good than damage. "Cool stuff! Love the way they have taken our pants off!" YRF's official Twitter handle mentioned after the clip went viral.
In the end, Dhoom 3 raked in more than Rs.250 crore, a record at that time.
Today, AIB is flooded with requests from filmmakers to make similar parodies to promote their films. Besides, Star Network has roped in AIB for a show that will be aired on TV channels Star Plus, Star World and mobile platform Hot Star.
It takes a lot of skill, energy and effort to come up with nonsense that makes perfect sense, says comic artist Sunil Grover, who shot to fame with the role Gutthi in the show Comedy Nights With Kapil. "It is a serious job, which requires a lot of hard work," he says.
While the audience is happy to discover its funny bone, content creators are laughing their way to success with more online hits, TRPs and box-office returns. "After all, who wouldn't enjoy a hearty laugh in our hectic lives," says Grover.
So, it didn't come as a surprise when hit director duo Abbas-Mustan, who specialise in making thriller and action movies and are known for casting Bollywood A-listers, picked comedian Kapil Sharma to play the lead role in their film Kis Kisko Pyaar Karoon. Be it small-budget movies or mega projects, this year, comic films like Dum Laga Ke Haisha, Piku, Tanu Weds Manu Returns and Welcome Back set the cash registers ringing.
"The ability of mindless comedy to reduce stress levels and negativity is what attracts the viewers," says Manisha Sharma, programming head, Colors. "And it costs less to produce comedy shows as you don't need elaborate sets or costumes," adds Kannan Gill, who runs an online channel called Pretentious Movie Reviews.
Perhaps, that is why live music shows have been replaced by comedy gigs in restaurants, the comedy festival The Weirdass Pajama Festival is minting money and e-commerce platform VoxPop that sells licensed merchandise has launched a men's wear collection inspired by Vir Das's satirical style of humour. Nonsense, you say? Think again.
5. Sense of Self
HARNAAM KAUR IS in love with herself. She loves her beautiful big eyes, pink lips, voluptuous body and her beard. Kaur has been battling excessive hair growth since she was 11. But she doesn't feel embarrassed by it anymore. She has learnt to love her body the way it is.
Kaur, 24, represents a generation that has a strong sense of self. Far more confident and self-aware, the youth today prefer to take up jobs that are in sync with their identity and not just to earn a living. They wear clothes that reflect their personality and not what is necessarily fashionable, consume entertainment of their personal choice and not what is popular, and conduct themselves in both the real and virtual world to either define self or to reassert their identity and not to please people.
Take Sana Saini, for instance, who wanted to be a model but could not fulfil her dream because no one wanted a 'healthy' model. So, she started her own modelling agency called Plus Size Models India.
"Why should an individual restrict oneself due to certain silly constraints [read: unrealistic standards set by the beauty and fashion industry]?" asks Saini, whose agency has 75 registered models. "I am chubby but I consider myself beautiful. This is my identity and I love myself."
Like Saini, Vinod Thakur didn't let conventional notions define his identity. Born without legs, Thakur trained extra hard and is now a globally renowned professional dancer.
"Being educated, aware, well-travelled and having raw spending power have stoked the hunger for creating an identity and asserting it, too, among the youth today," says Delhi-based image consultant Sheena Agarwaal, who says the number of people who approach her for identity counselling has grown 100 per cent in the past five years.
"India's growth story has changed the world's perception and how Indians look at themselves, too," says Agarwaal. The colonial hangover is fading away. "Also, there is so much competition nowadays that one needs to develop a high sense of self to be successful."
Take Bollywood stars, for example. All those who have been able to create a peculiar identity for themselves are thriving. Ranveer Singh is identified as the 'unconstrained actor', Sonakshi Sinha 'the girl-next-door', Kangana Ranaut 'the new face of feminism', Alia Bhatt 'the effervescent kid' and Nawazuddin Siddiqui symbolises the 'rags-to-riches story'.
People are also asserting this sense of self through the choices they are making in everyday life, like the holiday destinations they pick, the programmes they watch or the clothes they wear. So, the next time you see someone with an unconventional dressing style, take a moment to appreciate his heightened sense of self.