"Somehow people feel that men are more trustworthy, skilled, efficient and serious about their job than women as they are still considered as the primary breadwinners"- Dr Meghana Sarvaiya, Mumbai-based gynaecologist

"While my 'semi-famous' lead co-star was paid Rs2 crore, I got just Rs5 lakh. Now you know what disparity means?" - Richa Chaddha, actor
Meenakshi Arora was among the first in her batch to get a placement in a multinational company. A management graduate from Shri Ram College of Commerce in New Delhi, Arora was overjoyed at taking her first step towards "conquering the corporate world". Ten years later, however, she is "stuck at the lower mid-level at a much lower pay package" than many of her male counterparts. "After slogging for almost a decade, I have realised that despite the same level of education, industry experience, expertise and work efficiency, women are not treated on a par with their male counterparts. The pay disparity is stark," says Arora, who works as a financial analyst. "Most organisations treat women differently in terms of pay packets for the same work and position. Most of my female colleagues are stuck in a similar situation."
In 21st century India, the gender equality discourse is out in the open. And yet, pay disparity is a reality. "Even the vibrant IT sector is not immune to it. The disparity in workplace is not limited to only salary. You can experience it in promotions, on-field assignments and perks," says Payal Gupta Kaushik, who worked with a software exporter company until recently. "You would expect the IT sector to treat everyone equally, but we are far from it. Men in the organisation hardly try and bring women up."
Kaushik, who is now working with an online hospitality company in Delhi, believes that women in India need to be assertive to gain lost ground in a patriarchal workplace. "In a bid to refrain from being perceived as 'manly', women avoid being aggressive and assertive at work," she says. "Companies take advantage of this psyche and generalise women employees as less competitive than men."
According to a new study by job aggregator monster.com, on an average, women earn 27 per cent less than men. "Gender continues to play a significant role in determining the wages in the Indian labour market. On an average, men earn 0259.8 per hour whereas female colleagues earn just Rs190.5, i.e., about 27 per cent less than men," the Monster Salary Index for 2015 underlines.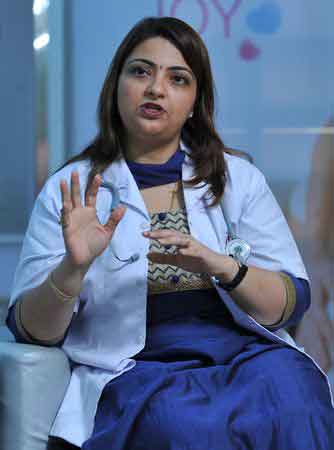 According to the World Economic Forum's latest report titled 'Future of Jobs', just 2 per cent of chief executive officers of leading companies in the world are women. Also, women constitute just 22 per cent of junior employees, 13 per cent of mid-level employees and 9 per cent of senior-level employees. The survey, which was released on January 18, took into account big companies of 15 leading economies, including India, China, Brazil, Japan, Australia and the US. Together these economies deploy 65 per cent of the global workforce.
Though there is no significant difference at the entry level positions—as the pay package is low—the gap widens as you move up the ladder, say experts. An indicator of this is the barefaced gender gap in corporate leadership roles, says Sehjo Singh, director, programme and policy, ActionAid India, a non-profit organisation that works for women empowerment. "While it is more evident in the organised sector, the trend is equally prevalent in the unorganised sector," she says.
Pay disparity is stark in the film and television industry, too. "While some film actors have aired their views, what goes unnoticed is the fact that wage discrimination is across the board," says television writer and director Smriti Singh. "From writers to support staff, women get paid less despite working equally hard. When I was working with a TV channel a few years ago, for the same position and responsibility, I was getting nearly 45 per cent less than a few of my male peers." Singh left the channel and joined a film production house to "avoid this disparity", but faced a "starker institutional gender bias". She was told by a line manager that she would not get equal pay and would have to be content with "side job roles", a situation that the production house termed as "comfortable work culture".
Singh quit to become a freelance writer. "Letting go of a steady source of income wasn't easy," she says. "But I simply couldn't accept being undervalued by companies." But why is it that companies often overlook talent over gender? "Somehow people feel that men are more trustworthy, skilled, efficient and serious about their job than women as they are still considered as the primary breadwinners," says Dr Meghana Sarvaiya, a Mumbai-based gynaecologist. While doing her residency, Sarvaiya saw that male doctors were given preference over female doctors in several assignments. This patriarchal mindset is so entrenched in some organisations that the male employees decide how a female employee should behave and work in the office. Often, a preconceived notion about gender-specific behaviour is what triggers wage discrimination. "Any deviation from the notion becomes counterproductive for women workers," says Palak V. (name changed on request), who was forced to quit her job with a mobile phone manufacturing company after she complained about her boss making sexual advances. Although his behaviour improved, Palak got a hit during the appraisal process. "The people who used to praise my work and business outcome gave me a negligible appraisal and the person who did this was my boss, and the organisation did not correct the discrimination," says Palak, an IIM graduate.
Forget the ordinary women, not even stars are spared of such irrational behaviour. Actor Richa Chaddha recounts the time she was paid a nominal fee for a film that got shelved whereas the lead actor got a hefty amount. This, despite the fact that she had just delivered a box-office hit, Gangs of Wasseypur. "Unfortunately, the film wasn't released. While my 'semi-famous' lead co-star was paid Rs2 crore, I got just 05 lakh," she says. "Now you know what disparity means?"
Female actors face other forms of discrimination like sexism and moral policing. "Once I asked a well-known actor of yesteryears why is it that heroines have shelf lives and heroes don't? He replied: 'A male lead actor wants to work with young female actors to keep his image intact among the audience. As a result, female actors are considered old as soon as they hit 30 and are not the first choice for lead roles."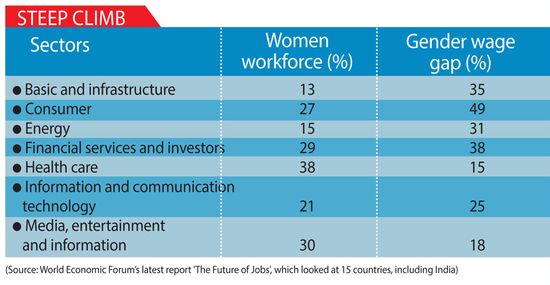 However, women, too, are to be blamed for the discrimination they face, say experts; women undervalue their worth, show hesitation in negotiating salary, maintain a compromising attitude, choose to be dealt with leniency and go through more career interruptions owing to family responsibilities. Arora, for instance, took a break five years ago to have a baby, but she did not know that it would amount to a pause on career. "First, getting back was not easy as the employers started doubting my capabilities. Second, they used it as a good bargaining opportunity and offered me a salary even lesser than my last drawn. They played on my desire to re-join work for financial reasons," says Arora.
While Arora "paid the price" for taking a break, Bengaluru-based chartered accountant Neeta Agarwal was forced to take a break. "I didn't want to take a break. Instead, I wanted my employers to give me flexible working hours to balance my family responsibilities, but the company refused, thus forcing me to quit," she says. Agarwal floated her own chartered accountancy company. Only one of her eight employees is male. "I deliberately hire women because they are better workers," says Agarwal. "More importantly, I don't want any woman to face gender discrimination at workplace like I did. My workforce has full flexibility and there is no pay disparity."
Sairee Chahal of Delhi faced pay disparity in her first job. Determined to fight back, she moved to another sector, but to no avail. Three years ago, Chahal started Sheroes, an online platform that helps women improve their careers. "I always had an entrepreneurial streak, but what added fuel to the fire was the wage disparity that I faced in every job," says Chahal, 39, who is a management graduate and has an MPhil from Jawaharlal Nehru University.
Ankur Saigal, founder of an online tuition company called Funtoot, blames women's poor negotiation skills for the disparity. "While hiring, we realised that unlike men, women don't negotiate well," he says. "For them, finance is not a top priority, but type and quality of work that a job offers. This is where they miss out and later, it becomes a wage disparity issue."
Women, however, take several factors into consideration while taking up a job. "Unlike men, women play multiple roles, which makes it essential for them to think about factors like timing and commuting, apart from remuneration," says Renu Modi, owner of Gallery Espace. "While juggling multiple roles, the professional obligation never gets hampered. But they are still discriminated against." Even in the art world, Modi says, female artists are paid less for their work.
The situation is no better in sectors like hospitality and public relations which employ more women. And, in sectors like the civil services and banking, where an equal salary slab has been fixed by rule for both men and women, discrimination takes other forms. "Just the salary slab is not a parameter in the government sector," says a civil servant based in Lucknow, requesting anonymity. "Due to a strong hierarchy, many a time, the allied workplace disparity remains hidden. You can see that women officers often get soft postings despite their efficiency—the typecast is strong."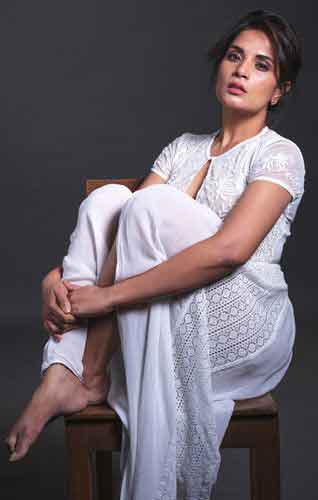 However, change could be on its way. Realising the importance of keeping their women employees happy, corporates are making an effort to put the salary, position and basic treatment at workplace on a corrective curve. Measures include longer maternity breaks, flexible work hours and equal pay for equal work.
"For any company to grow, it is imperative to have a balanced workforce. Women bring a new outlook, thought process and solutions to the table," says Rachna Mukherjee, chief human resources officer (India), Schneider Electric. "We have increased the percentage of women employees from 30 per cent to 40 per cent in the workforce, upped the maternity leave tenure from three months to six months and introduced six months part-time work option for new mothers. Besides, we offer flexible work options where an employee can choose to work from home, part-time or go for a combination of half-day work from home and half-day work from office."
Consulting firm Accenture, too, has adopted women-friendly measures. "Our focus on reducing gender disparity of all kinds at workplace starts at the recruiting level itself," says Anahita Varma, managing director, Accenture. "We have upped the ratio of women employees to 50 per cent. Also, we have doubled the maternity leave from 12 weeks to 22 weeks, introduced flexible work hours, and part-time work and work-from-home options."
Companies are also conducting annual salary surveys. To encourage women employees to return to work after sabbaticals, they are engaged through periodic phone calls and emails during the break. "We stay in touch with the women employees during their break, discuss their future career path and their role in the organisation after they return to work. Essentially keep them motivated," says Mukherjee.
Startups are doing their bit, too. For instance, Funtoot and BetterPlace, a data analytics service provider, have complete transparency in salary structures and appraisal system.
Even IITs and IIMs are making an effort to admit more women, realising that a diverse campus is beneficial in more ways than one. "Without compromising on talent, women candidates bring heterogeneity and get placed quickly as companies are looking to recruit more women employees," says a professor at an IIM, requesting anonymity. The World Economic Forum survey reveals that in the next five years, more women are likely to be employed across work verticals. The number of mid- and senior-level women employees is likely to see a jump of 50-90 per cent over the next five years, predicts the survey.
Fair deal, right?