One fine day, Chirag Malhotra, 19, got a call from his school friend about how the trailer of his film Time Out was making the rounds in the alumni network of Pathways World School. Soon, Malhotra's Facebook page was flooded with hundreds of 'likes ' and best wishes.
 "I was surprised and overwhelmed to see how my school was doing everything possible to promote my film even though I hadn't informed them about my movie project," said Malhotra, an alumnus of Gurgaon-based Pathways World School. "Without the backing of my alma mater, I don't think my debut film would have garnered the same response."
"A school is as successful as its alumni, " said Alka Verma, who heads the alumni division of Pathways. So, a year ago Pathways formally set up its alumni network, which now has 1,000 members.
Earlier, the onus of creating and running the alumni associations lay on ex-students with the backing of the school. But, now, a lot of schools are themselves formalising the networks and even roping in alumni management companies to give a professional touch.
Schools have started taking cue from premier educational institutes like IITs and IIMs to harness the alumni networks and utilise well-placed old students to enhance the brand equity of schools, offer career guidance and raise funds.
For instance, when an earthquake hit Nepal recently, Pathways remembered its 200 Nepali old students and used its alumni network to raise funds for the victims. " In just a few days we raised more than a crore rupees, " said Verma.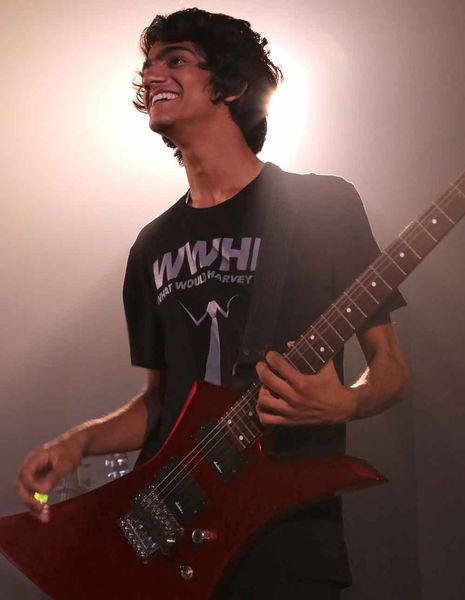 Alumni networks are all about generating awareness to inspire fellow students to participate. Said G.S. Bakshi, director, alumni relations, The Scindia School, Gwalior: "Schools have started realising that while a student spends longest period of his career (up to 12 years) in a school, the alma mater is not able to reap the benefit of their past students. On the other hand, a professional college, where a person spends just two to four years, manages to build a good rapport and gets the maximum benefit. "
It is this realisation that is nudging schools to redefine their approach. "Because if we won't harness their power, someone else will," said Mona Munjal, head of the department (admissions and communication) at Pathways World School in Noida.
Publicity also helps. In 2010, industrialist Ratan Tata donated $50 million to the Harvard Business School, and Anand Mahindra, head of Mahindra Group, donated $10 million to Harvard University to support its humanities centre. In September, Nalanda University, too, received an endowment of $1 million from Switzerland-based Rajendra Kumar Joshi and his wife, Ursula.
The alumni networks of the IITs and the IIMs raise funds to provide scholarships to poor students, set up research chairs and build infrastructure. In recent years, Indian School of Business, Hyderabad, has also started harnessing the alumni power.
Schools are proud of its successful alumni. Said Manoj Mittal, owner of Delhi-based Alumni Management Company: "M.S. Dhoni, Shah Rukh Khan, Ayushmann Khurrana, Kangana Ranaut, Vidhu Vinod Chopra, Anurag Kashyap and Abhinav Kashyap are all from the DAV. Yet, the school is not considered on a par with Delhi Public School and Modern School." A DAV alumnus himself, Mittal manages the 40 lakh-strong alumni network of the school. "The only way to make a brand is by telling the world about the achievers produced by it. India has changed and people want to study in schools that have high brand value, which translates into more admissions (read business), " said Mittal.
The immense knowledge resource and outside perspective of alumni networks help schools in improving their functioning and industry relations.
"Mentorship is a key area," said Hina Sharif Khan, director, admission, at SelaQui International School, Dehradun. "No industry expert or motivational leader can influence children as much as their own seniors do, courtesy their high relatability." Khan periodically invites alumni to give talks and hold workshops on the campus.
But engaging the busy alumni throughout the year is no cakewalk!
"Blame it on hectic city lives, work pressures, other personal commitments or, simply, lack of occasions. Revisiting school hardly remains a priority for ex-students, " said Sahil Dewan, owner of FuturEd, an alumni management firm. "This is where we come in the picture." Depending on the strength and activity level of alumni, Dewan works closely with schools from weeks to years to form the network, manage it, create opportunities in the form of occasions like sports events, seminars, talks, workshops and foundation days to give old students enough reasons to visit the campus.
"We do extensive surveys, and based on factors such as age-group and work sector, we make segments and then plan events accordingly," he said. For example, ex-students in the 20-30 age-group are largely interested in networking for career growth. Those in the 30-40 age-bracket are more interested in catching up with old friends, and 40 and above are more willing to do something for their alma mater. "To keep the interest up at all times, we send them personalised messages and felicitate high achievers," said Dewan.
The DAV has come up with a paid alumni magazine and a film promotion platform. Pathways organises tea for old students on the 1st and 15th of every month, and throws Christmas dinners to lure international students on vacation. SelaQui has started an off-site students' meet biannually where the school staff visit another city and hold a get-together there.
Alma mat(t)ers
* Dipsites is an online community for students of Delhi Public School, with links to each of its branches. Its Facebook page has 33,703 likes.
* Modernites, the alumni community for Modern School students, has a dedicated site www.modernites.com, with links to its team, student batches and events. Its Facebook page has 16,461 likes.
* The Doon School Old Boys Society is the alumni of the Doon School. The site is popular among old students who use it for various campaigns. Its Facebook page has 4,113 likes.
* DAV has a 40 lakh-strong alumni network. They have come up with a paid alumni magazine and a film promotion platform.
* Pathways World School has a dedicated 1,000-member alumni network and a Facebook page with 8,707 likes. The school organises tea for old students on the 1st and 15th of every month.
* SelaQui International School, Dehradun, has started an off-site students ' meet biannually where the school staff visit some other city and hold a get-together there.