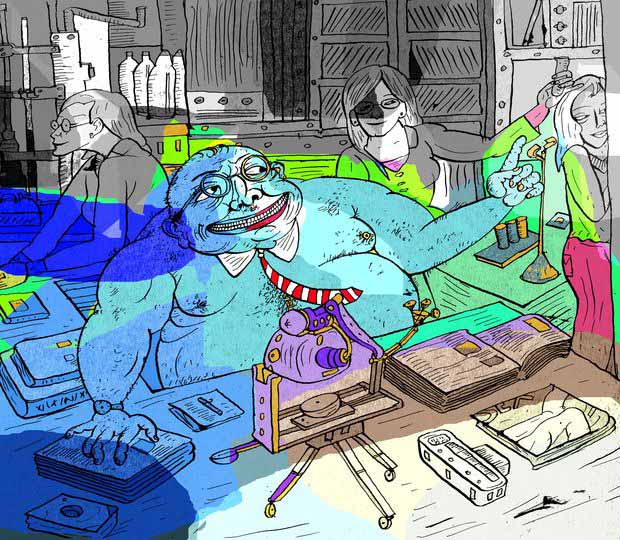 Suparna (name changed), a research associate at The Energy and Resources Institute in Delhi, chose to live in denial and in silence for about two years. But, in February this year, "when the trauma surpassed shame", the 29-year-old went to the police and filed a complaint of sexual harassment against TERI director-general R.K. Pachauri.
The TERI governing council showed Pachauri the door last month. But the case that led to his ouster had evoked mixed reactions: some were outraged, while others dismissed it as a "doubtful", one-off incident.
On July 22, a day before Pachauri was removed, Human Resource Development Minister Smriti Irani punctured the argument that sexual harassment was an aberration in universities. In a written reply to a question in the Lok Sabha, she said universities in India reported 75 cases of sexual harassment in 2014-15, with universities in Delhi topping the list with 27 cases. The ministry data pertained to the harassment of "women lecturers, professors and research scholars at the hands of the academic heads of departments, professors and lecturers in educational institutions".
Irani revealed a few names; TERI's was one of them. Suparna said ever since she joined TERI in September 2013, Pachauri had been sending her mails and text messages that had sexual undertones. "I tried to do everything to shirk it, but nothing worked," Suparna told THE WEEK.
Certain that no one would believe her if she complained, she told herself that the situation would change. "But it only got worse and reached a point where I couldn't sleep at night," she said.
Suparna's lawyer Prashant Mehndiratta said the removal of Pachauri was a "delayed step". According to him, the TERI governing council should have removed him in February itself, when Suparna filed the complaint. "Forget taking the step, the governing council didn't even acknowledge her complaint."
TERI's official statement after Pachauri's removal spoke about his successor, and little else. It did not mention whether the governing council removed Pachauri because of the sexual harassment case, or he himself stepped down under pressure.
Experts believe that lack of professional boundaries often leads to sexual exploitation. "Strict hierarchy and lack of clarity about professional boundaries are what make women more vulnerable to sexual assault in universities. The victim's desire to hide identity and the poor response of management against the victimiser give rise to such cases on campuses," said Kanti Joshi, coordinator of Bengaluru-based NGO Support Against Sexual Harassment.
Irani told Parliament that between April 1, 2014 and March 31, 2015 the University Grants Commission received 75 sexual harassment complaints from universities across India. In the number of cases, Delhi was followed by Uttar Pradesh (23), Haryana (7) and Odisha (6). Maharashtra, Chhattisgarh and Tripura reported two cases each, while Madhya Pradesh, Rajasthan, Uttarakhand, Kerala, Karnataka and Assam reported one case each. The figures have come at a time when two more such cases are making headlines in Tamil Nadu. Bharathiar University has started investigating into complaints filed by two women PhD scholars against the head of the university's English department.
Irani said the UGC had received complaints "against the heads or members of faculties of Punjab University, Jadavpur University [in West Bengal], TERI and St Stephen's College [in Delhi]." The UGC has also received complaints of sexual harassment against a former head of National University of Educational Planning and Administration in Delhi, which directly reports to the HRD ministry.
The Indira Gandhi National Open University, too, has reported that a complaint has been lodged against one of its staff, who formerly headed the National Institute of Open Schooling. "Cases have been reported against faculty members of Dr B.R. Ambedkar National Institute of Technology, Jalandhar, and Sardar Vallabhbhai National Institute of Technology, Surat," said Irani.
Apparently, not all complaints appear to be legitimate. Ashish Swarup Verma, pro vice chancellor of Jadavpur University, said the grim statistic of sexual harassment cases was an outcome of people with vested interests exploiting the law. "Like the anti-dowry law, anti-sexual harassment laws have lacunae and are often improperly used," he said.
Jadavpur University made headlines in March when a student of the Sanskrit department was allegedly molested by three engineering students on the campus. A year ago, an undergraduate in history at the university was reportedly molested by ten students.
Said Rev Dr Valson Thampu, principal of St Stephen's College: "Not every complaint is genuine. In theory, complaints of sexual harassment can be, and are, made with the intention to blackmail and to extort unmerited advantages. I am not making any contextual reference, but stating a possibility. If, to take a hypothetical example, an incompetent research scholar decides to secure a PhD without having to toil for it, there could be real trouble for her guide. The old notion of the sanctity of teacher-student relationship has now evaporated completely."
In June, a research scholar levelled charges of sexual harassment against her PhD guide, who is a faculty member of St Stephen's College. The matter is sub judice.
In a bid to curb the filing of fraudulent sexual harassment cases, Verma said the Jadavpur University was trying to spread awareness about anti-sexual harassment laws. "We are distributing pamphlets, having discussions with students and staff, spreading awareness about the subject and the redress mechanism through co-curricular activities like street plays," he said.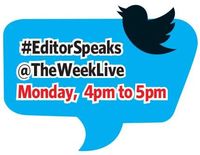 Mihira Sood, assistant professor at Jindal Global Law School in Haryana, said anti-sexual harassment laws had several loopholes. "For instance, the entire idea of having an internal complaints committee is ridiculous," she said. "The law says the employer has to comply with the report of committee, but doesn't tell you what if it doesn't."
The committee, according to her, is a cobra without teeth. In 2013, Mihira had blogged about how a senior lawyer had sexually harassed her for a long time, even after she had stopped working with him.
Nayreen Daruwalla, a Mumbai-based rights activist, said misuse of power by men at high positions was the "root cause of this menace". "It is a mindset issue," she said. "Ours is a patriarchal society which allows men to get away with such behaviour, as they are considered superior. Plus, prosecution is so difficult in our country that it fails to be a deterrent."